Rhode Island Rays Baseball Club: Welcome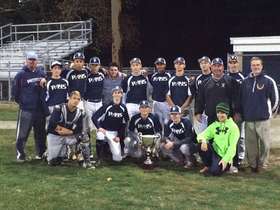 RI Rays 2015 19U Autumn Baseball League Championship over RIBI
The Rhode Island Rays Baseball Clubs
is a youth baseball organization comprised of teams
in the following age groups: 10U, 11U, 12U, 13U & 14U
playing under the Amateur Athletic Union charter.
If you have any questions or would like to schedule a game with
any of the RI Rays 10U, 11U, 12U, 13U & 14U teams
email: riraysbaseball@verizon.net
Contact Mike Giard at RIRAYSBASEBALL@VERIZON.NET for a private tryout!
12U RI Rays Cooperstown Pint Night Presented by Miller's Crossing!
On December 3, 2015 - Thursday Night Football
@ Miller's Crossing located at 43 Bald Hill Road in Cranston, RI 02920!
A portion of every pint of Bud Light sold between 7:00pm - 11:00pm
will go to The 12U 2016 RI Rays Cooperstown team.
Please come out and have a pint of Bud Light, win a raffle prize and help our team
get to Cooperstown Dreams Park in Milford, NY for the 2016 season.
RI Rays Uniform fitting NOW on Tuesday, December 15, 2015
at CLCF Building 970 Pontiac Avenue in Cranston, RI
Times are as follows:
10U, 11U and 12U from 5:30 - 7:00pm
13U and 14U from 7:00pm - 8:00pm
RI Rays 12U, 13U and 14U Speed and Agility
10 week programs starts November 2, 2015
Location: HOPS
9 Lincoln Ave
Coventry RI 02816
12U Starts Monday, November 2, 2015 from 7pm to 8pm
13U Starst Wednesday, November 4, 2015 from 7pm to 8pm
14U Starts, Wednesday, November 4, 2015 from 8pm to 9pm
This is a 10 week program. Please notify your head coach if you cannot make a session.
FUNNY 4 FUNDS Comedy Fundraiser to Benefit:
Rhode Island Rays 12U Cooperstown Trip
Saturday, February 27, 2016
Warwick Knights Of Columbus
475 Sandy Lane
Warwick, RI 02889
Doors open at 6:30pm and Show Starts at 8:00pm
Pasta Dinner Starts at 6:30pm and Cash Bar Available
Tables of 8 get reserved!
Tickets $40.00 each
For Tickets please contact:
Kelly Marot (401) 255-7041
Carmela Brazeau (401) 580-7685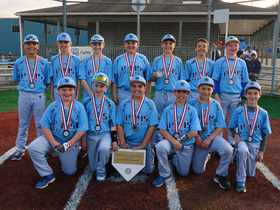 RI Rays 11U USSSA New England Super NIT 2015 Tournament Champions