Rhode Island Rays Baseball Club: Welcome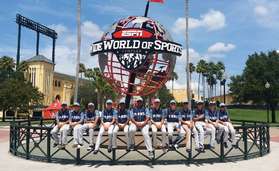 2015 RI Rays 13U team at the AAU Nationals at Wide World of Sports
Good Luck to the RI Rays 13U team!
Competing in the AAU National Championships
at Wide World of Sports in Orlando, FL June 21-26, 2015.
Game 1: RI Rays 18 Florida Tsunami 7
Game 2 RI Rays 12 Dallas Mustangs 2
GAME 3 WINTER PARK DIAMOND DAWGS 12 RI RAYS 2
GAME 4 RI RAYS 10 OKEECHOBEE STORM CHASERS 4
GAME 5 RI RAYS 9 GAME ON LOOKOUTS 8
GAME 6 RI SUN DEVILS 8 RI RAYS 4
BRACKET PLAY STARTS JUNE 26TH RAYS # 5 SEED GAME TIME 10:15AM
Tryout Applications are posted under Handout Tab for the 2016 Spring Season.
Only New Players planning to tryout must fill out application and mail in.
Dates, times and locations will be posted shortly.
(RETURNING PLAYERS DO NOT NEED TO FILL OUT APPLICATION)
2015 FALL BALL TEAMS WILL BE ANNOUNCED SOON.
The Rhode Island Rays and Rhode Island Prospects Baseball Clubs
is a youth baseball organization comprised of teams
in the following age groups: 10U, 11U, 12U, 13U & 14U
playing under the Amateur Athletic Union charter.
If you have any questions or would like to schedule a game with
any of the RI Rays 10U, 11U, 12U, 13U & 14U teams
email: riraysbaseball@verizon.net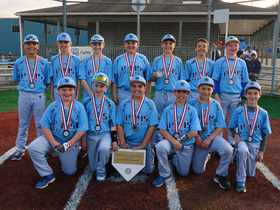 RI Rays 11U USSSA New England Super NIT 2015 Tournament Champions