Rhode Island Rays Baseball Club: Welcome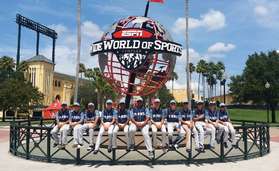 2015 RI Rays 13U team at the AAU Nationals at Wide World of Sports
3 spots remain for 18u Fall Ball Team. contact Head Coach Mike Giard if you would like to tryout....
@ neaau21@gmail.com
Rhode Island Rays will be having tryouts for the 2016 Baseball season Tryout Applications are posted under Handout Tab for the 2016 Spring Season.
player Emails for 13u and 14u will be out Friday August 21st
We will continue to hold tryouts for 9U,10U and 11U Throughout the month of August for our last few spots. E-mail Mike Giard to schedule a private tryout.
Only New Players planning to tryout must fill out application.
You could mail it in or bring with you to tryouts.
(RETURNING PLAYERS DO NOT NEED TO FILL OUT APPLICATION)
13U (Coach Mike Giard) and 14U tryouts will be held on
August 16, 2015 at 5:00pm
@ Warwick Vets High School
2401 West Shore Road in Warwick RI.
Tryouts where held on Sunday, July 26, 2015
at Kenny field 1000 Jefferson Blvd in Warwick, RI
for 9U, 10U, 11U (Coach Ken Giard and Coach Jim Agnew)
and 12U (Coach Ken Garcia).
Any questions email: riraysbaseball@verizon.net
also
2015 FALL BALL TEAMS WILL BE ANNOUNCED SOON
The Rhode Island Rays and Rhode Island Prospects Baseball Clubs
is a youth baseball organization comprised of teams
in the following age groups: 9U, 10U, 11U, 12U, 13U & 14U
playing under the Amateur Athletic Union charter.
If you have any questions or would like to schedule a game with
any of the RI Rays 10U, 11U, 12U, 13U & 14U teams
email: riraysbaseball@verizon.net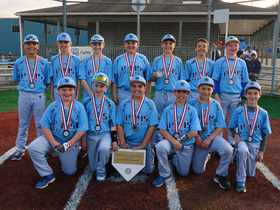 RI Rays 11U USSSA New England Super NIT 2015 Tournament Champions