Rhode Island Rays Baseball Club: Welcome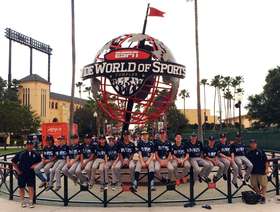 2016 AAU 13U Baseball National Championships at ESPN Wide World of Sports
Congratulations to the 11U, 13U and 14U teams for winning
2016 Fall Classic tournament Championship!
HOP'S SCHEDULE STARTS MONDAY 11/7/2016
MONDAY 13U 8PM
TUESDAY 14U 8PM
THURSDAY 12U 7:30PM
SATURDAY 11U 12PM
SATURDAY 10U 1PM
FOR INFORMATION REGARDING PAYMENT TERMS AND BALANCES
PLEASE CONTACT: DAVE HUNTOON
(401) 263-9655 OR EMAIL: TOON1040@GMAIL.COM
PAYMENTS MAILED TO: DAVE HUNTOON C/O RI RAYS
931 Jefferson Blvd. Suite 1000 Warwick, RI 02888
SPOTS STILL REMAIN FOR 2017 TEAMS (10-06-2016)
10U - 1 SPOT
11U - 1 SPOT
12U - 2 SPOTS
13U FULL
14U FULL
ALL TEAMS WILL START THE WEEK OF NOVEMBER 7TH AT HOP'S FOR STRENGH AND CONDITIONING. SCHEDULES TO BE POSTED SHORTLY ON YOUR TEAM PAGE.
IF YOU WERE UNABLE TO ATTEND AND WOULD LIKE TO TRYOUT.
PLEASE SEND ME A EMAIL AND I CAN ARRANGE A PRIVATE TRYOUT.
SPOTS STILL REMAIN ON ALL TEAMS.
RI Rays Teams for 2017... 10U, 11U, 12U, 13U & 14U
The Rhode Island Rays Baseball Clubs
is a youth baseball organization comprised of teams
in the following age groups: 10U, 11U, 12U, 13U & 14U
playing under the Amateur Athletic Union charter.
If you have any questions or would like to schedule a game with
any of the RI Rays 10U, 11U, 12U, 13U & 14U teams
email: riraysbaseball@verizon.net
Contact Mike Giard at RIRAYSBASEBALL@VERIZON.NET for a private tryout!
Director of RI Rays Baseball: Coach Mike Giard
Email: riraysbaseball@verizon.net (401) 391-1648
RI Rays Equipment and Uniform manager: Coach Mr. Michael Marot
Email: riraysbaseball@yahoo.co
RI Rays Business manager and Website: Coach Alfred Travieso
Email: rirays4@aol.com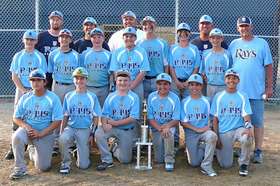 2016 NEAAU Memorial Day Blast Tournament 12U Champions