Rhode Island Rays Baseball Club: Welcome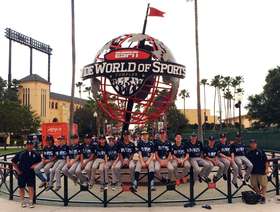 2016 AAU 13U Baseball National Championships at ESPN Wide World of Sports
2017 RI Rays Baseball TRYOUT
THANK YOU TO ALL THAT ATTENDED TRYOUTS OVER THE PAST COUPLE WEEKENDS.
TEAMS ARE BEING FORMED AT THIS TIME. ALL EMAILS WILL BE OUT BY FRIDAY 8/19/16
IF YOU WERE UNABLE TO ATTEND AND WOULD LIKE TO TRYOUT PLEASE SEND ME A EMAIL AND I CAN ARRANGE A PRIVATE TRYOUT. SPOTS STILL REMAIN ON ALL TEAMS.
RI Rays Teams for 2017... 10U, 11U, 12U, 13U & 14U
FALL BALL APPLICATIONS HAVE BEEN ADDED TO HANDOUT SECTION. ALL PLAYERS MUST FILL OUT APPLICATION AND MAIL IN TO SECURE ROSTER SPOT
The Rhode Island Rays Baseball Clubs
is a youth baseball organization comprised of teams
in the following age groups: 10U, 11U, 12U, 13U & 14U
playing under the Amateur Athletic Union charter.
If you have any questions or would like to schedule a game with
any of the RI Rays 10U, 11U, 12U, 13U & 14U teams
email: riraysbaseball@verizon.net
Contact Mike Giard at RIRAYSBASEBALL@VERIZON.NET for a private tryout!
Director of RI Rays Baseball: Coach Mike Giard
Email: riraysbaseball@verizon.net (401) 391-1648
RI Rays Equipment and Uniform manager: Coach Mr. Michael Marot
Email: riraysbaseball@yahoo.co
RI Rays Business manager and Website: Coach Alfred Travieso
Email: rirays4@aol.com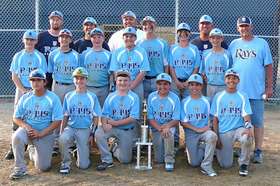 2016 NEAAU Memorial Day Blast Tournament 12U Champions