Roosevelt Fastpitch: Welcome
Roosevelt Fastpitch - Expect To Win!
2018 is the year of the Roughriders
The Roosevelt High School program is at the cusp of becoming one of the best High School Teams in the area. A core of experienced and dedicated veteran players will be challenged by some very talented and enthusiastic freshmen and some exciting players in the pipeline who are poised and eager to contribute to a very formidable team that will contend for many seasons to come. We will build our success on dedicated players who put in the time, effort and energy to improve and refine their skills during the offseason. Their commitment and discipline will continue helping our team improve and pave the way for us to contend for league championships and state berths. Roosevelt Way will soon be "more than just a street." GO RIDERS!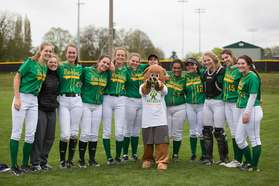 Maxford and the Riders