Rawlings Stars : Welcome
The Rawlings Stars SC Baseball program is always looking for quality and committed players ages 9u-17u. The Stars program got its start in 2007 and put its first travel ball teams on the field in spring 2008. Rawlings Stars Baseball SC has elite showcase teams at 14u, 15u, 16u, and 17u. Our Rawlings Stars 13u, 12u, 11u, 10u & 9u teams are also major level teams. In eight years of playing youth travel and showcase ball our program has produced an enormous amount collegiate signees and excellent amount of professional draft picks. If you are interested in any opportunities with us please e-mail or call to set up an appointment.
RECENT RAWLINGS STARS NEWS:
-Congrats to Rawlings Stars 10u players Walter Allen, Gunnar Alm, Tyler Lomas, Jack McKernan and Micah Simpson on being selected to the USA Baseball NTIS 11u Capital Region Team in Cary, NC 8/24-27!
-Rawlings Stars 17u National do well at Perfect Game WWBA, BIC Invite at App State & finish strong at Limestone. D1 Prospect Payton Smith led the way on the bump and with the stick. D1 commit Davis Wilbur also been a huge leader behind the dish. JUCO commits Timmy Felder & Charles Schaum have been excellent on the bump as well.
-Rawlings Stars 16u also do very good at WWBA Perfect Game & finish up at BIC App State Invite. 16u has received some excellent pitching performances led by Josh Fenton. Fenton has thrown excellent all summer.
-Rawlings Stars 10u National go 8-2 in the Triple Crown Nationals & lose in the championship 8-6 falling just short of winning it three years in a row. Coy James, Tyler Lomas, Gunnar Alm & Jayce Cook the offensive leaders throughout the event. Alm & James with multiple home runs.
-Congrats to the Rawlings Stars 16u and 17u players whom were selected to the Perfect Game All Tournament Team
-Rawlings Stars 10u National goes 3-2 at USA Futures Game invite playing vs the best teams in the nation. Tyler Lomas tossed a no hitter in game 4. Lomas, Coy James, Gunnar Alm & Jayce Cook led the offense.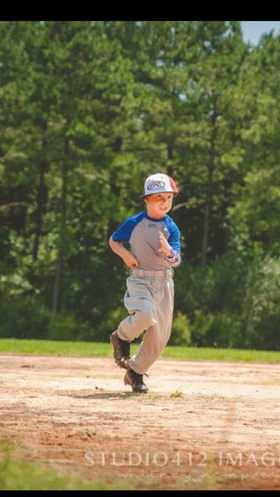 MAY IS PEDIATRIC STROKE AWARENESS MONTH! I AM JAYDEN!!!!