Q Nesplak : Q BaseBall Past pre 2012
Sunday, August 14
"Q" 2011 Bantam AA Provincial Gold & represents Team BC to capture Gold at Westerns
"GOLD" Win at the 2011 Bantam AA Provincial Championship -Rutland B.C. July 28 -Aug1 VCB Canadians
"Q" goes 8 strike outs in the defeat to Rutland in the prelim round. "Q" goes 9 strike outs to defeat Chilliwack in the Semi final game and to move to the Championship game with the defeat of the Victoria Stingers.
Represents TEAM BC for "GOLD" Win at the 2011 Bantam AA Westerns Championship -Morden Manitoba Aug12-15 Team BC.
"Q" pitches opener against Manitoba in the mercy win. "Q" pitches Semi final shuting the door on Saskatchewan to advance to Championship game to defeat the host Morden for the GOLD
Way to Go Team BC
Monday, August 1
Bantam AA Provincial Champions - 2011 - VCB Canadians
Great pitching. Even the umpire from the Rutland made a point to come over during his base umping of the next game to comend you on the great job you did on the bump.
The Umpire had a easy decision in the semi final game to tell the Chilliwack coach when he questioned his calls in this emotion filled game. He told him that there were 9 strikeouts due to the fact his team were not able to hit the ball, a very easy thing to call by him in a Semi Final game! Way to go..you quieted the highest rated tourney batting team.
Here's the Chilliwack Cougars website post re their strong tourney batting record up until the semi final.
Bantam AA Cougars Finish 3rd in Provincials
2011-07-31

The Bantam AA Cougars finished 3rd in the provincials in Rutland after a tough semi final loss to the eventual Champions from Vancouver on Sunday.
The Cougars who had the hot bats throughout the tournament had their bats go quiet when they needed them in the semi final game.
The Cougars through the 4 round robin games of the tournament had scored 61 runs, leading all of the teams offensively.
BB "Q" Gets GOLD at the 2011 Bantam AA Western Baseball Championship - Morden Manitoba
Way to go "Q" and your teamates it was a long, hard road to the Western Bantam AA Championship in. Yours names will be forever in the Morden Baseball Hall of Fame.
BB Q 2011 Westerns
Saturday, March 31
Cloverdale Black Double Header - "Q" hits 2 run Homer
BB Q Western Semi and Championship pics
BB Q 2011 Championship Gold Game BC Provincials pics
BB Q Westerns Wind Down Pics
BB Q 2011 Chilliwack Semi Final Game BC Provincials
BB Q Westerns Day 2 Team BC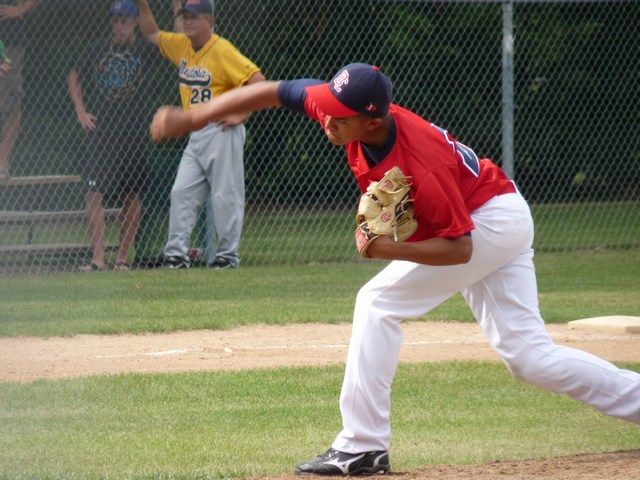 Go get em "Q"
Morden Manitoba Bantam AA Westerns 2011 Aug 12 to 17.
Team Day1 - BC 14 Manitoba 1
"Q" goes 3 plus innings pitching for the mercy win.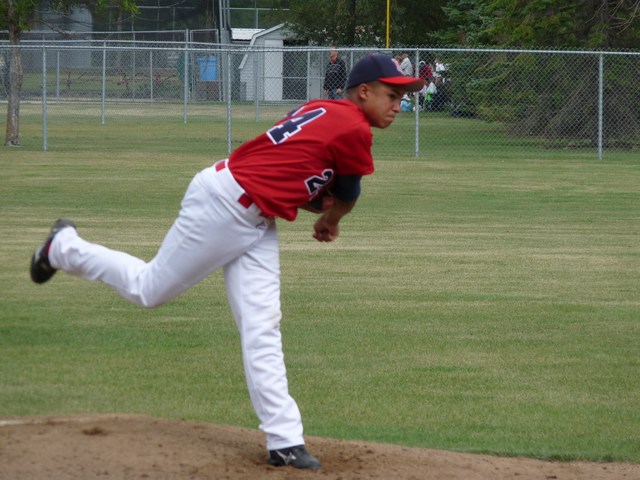 Another Strike...
BB Q Westerns championship pics
Q's spring Bantam AA ball
Great Season Expos, 1st place for the season.
VCB Canadians Summer Ball 2011
Go "VCB Canadians" Go
Thursday, September 8
BB Q 2011 Bantam AA Expos spring
Thursday, September 8
BB Q 2011 Bantam AA Canadians
Thursday, September 8
BB Q 2011 AAA Mounties Callup
Q's Mountie AAA Callup Sumas 15U Tourney
"Go Mounties Go"
Monday, March 26
Q BB Exhibition Cloverdale
Saturday, March 31
It was a Wet One for the start of the Coverdale Jamboree Mounties 5 Abby 0
Saturday, March 31
Q BB Exhib Abby Mar31 2012
Monday, March 26
Mounties First Exhibition Double Header Aldergrove
Monday, March 26
Q BB Exhib 2012 Aldergrove

Q & S looking to win
Friday, September 24
2010 District 3 Final Game for the WR All Stars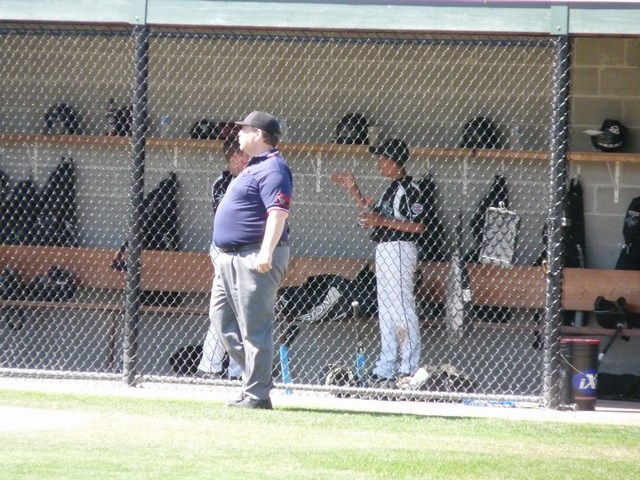 Be nice Qwinnton!
Final Game summary..
Coquitlam jump out to a 4 - 0 lead after 3. Pitching holds them to 4 Wr gets 3 runs. White Rock last bat, Coquitlam leading by 1 4 to3. Bottom of sixth, middle of batting order 1st WR batter strikes out. Next WR batter hits single gets on base. Next WR batter hits single runners 1st and 2nd. Next batter hits single advances runners, third trys for home, coach turns back third base runner and points to return back to third. Bases loaded 1 out. OH NO, from the field outside of 2nd the 2nd base ump says he has seen something across the field, was it leaving 2nd base tooo early? no he has seen something thru the WR runner where the third base ump is standing. What is it???. He has seen the WR third base coach's finger touch the third base runner jersey when he was pointing for him to go back to third??? The Head Ump was asked, the third base ump was asked but neither of them seen anything, seems the ruling now stands WR third base runner called out - 2 outs!!! Remaining runners advance to 2nd and 3rd. 3rd WR batter up strikes out - Game Over..
Link below re video reviews for LLWS: The districts and up need some level of review for missed calls as one call can change the move ahead or go home! Most of these kids have prepped for this over a number of years..
http://www.ctvbc.ctv.ca/servlet/an/local/CTVNews/20100802/bc_bcll_rules_100802/20100802?hub=BritishColumbiaHome
A beautiful note to sum it up from Nick Frkovich - WR Player who went all the way to represent Canada at the LLWS.
Hi All Star Players,
I would like to pass on a message that Sam's brother, Nick, wrote last night. Melanie and I were touched by Nick's initiative and thoughtful words that extend to his brother and the team.
Regards,
From Nick Frkovich:
Two years ago i was in a position that any 12 year old baseball player would dream about. Getting bats, helmets, cleats, uniforms, and ladies. I got treated like a celebrity and was on t.v. Sure that was great, for the 2 weeks that it lasted. But it wasn't just that that would remember most. It would be the amazing times when i spent the summer with my team mates. Us thirteen boys, seeing each other every day. We grew to be like family, we fought and yelled and fought some more. But those 2 moths that i spent with my boys will be unforgettable. So what If you guys didn't make it all the way, so what if another team goes for you. Ya it might matter a little bit, but think about all the good times you guys have had, think about all the memories you guys will share together, think about your team. They should mean the most to you. This 12 year old team should stay in you heart forever, just like mine should. I've even got some good memories of you guys that I won't forget. The ear to ear smiling faces that you had when you won the Ferndale tournament, and how i always had fun talking to you guys, giving you a few pointers. Now i know i haven't been around as much as i wish i would have been, and its my fault. I wish i was at everyone of your games. That would be the only thing i would change. This will be one team i will never forget, and i hope neither of you guys do either.
Just remember,
"It aint over till its over" Yogi berra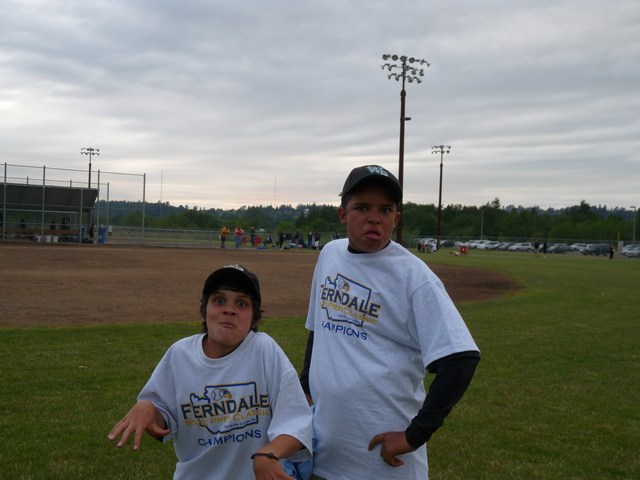 Hey dog our thougths on the loss as well..
July 3rd & 4th Lynden Washington
Day #1 - July 3rd. White Rock All Stars play Lynden in Game #1, WR wins 3-2. Iceman hits solo HR. White Rock All Stars play Friday Harbour in Game #2, WR wins 14-6.
Day #2 - July 4th. WR 14 vs Abby 1. WR 6 vs Redmond Storm 5. WR 1 vs Lynden 4.
Great Tourney Top Guns, regardless of the cold weather..
Sunday, June 20
Exhibiton Play Justin Morneau Field
White Rock All Stars vs New West All Stars - Justin Morneau Field. 1pm June 20, 2010
Q #42 hits walk on GRAND SLAM out of park 300+...to mid soccer field half way to Coquitlam!!!!
GO To Albums for more Pics!
Game #1 WR 10 NW 5
Game #2 WR 11 NW 1
Happy Fathers Day to All!
WR ALLSTARS ARE The Champions,
Great Job ALL STARS!! Well Done, winning the Championship by defeating a top 3 and previous State Champion team from the US NorthWest Little League Division that is now vying for a berth against the likes of Mercer Island that went to Williamsport last year representing the US NorthWest.
WR District 3 Play 2010
July 9th Langley 0 vs Coquitlam 10
July 10th N Langley 0 vs White Rock 4
July 10th Opening Ceremonies
July 10th Coquitlam 0 vs Whalley 11
July 11th White Rock 5 vs Whalley 6
July 12th White Rock 14 vs Coquitlam 1
July 13th Langley 2 vs Whalley 24
July 14th N Lang 2 vs Coq 7
July 15th Langley 4 vs White Rock 14
July 16th Whalley 5 vs N Langley 1
July 17th Whalley 1 vs N Langley 0 Semi final
July 17th White Rock 3 vs Coquitlam 4 Semi Final - White Rock out!
July 18th Whalley vs Coquitlam Championship
My first Visit to LLWS, Williamsport Pa 2009
i visted the original field of the first little league world series while visiting I also met two of the first players in the 1939 LLWS!! They wished us luck.
this original museum is a must visit when at llws, about a 15min drive from the lamande field
their photos, their original paper clipping photo and the Carl Stotz LLWS founder message plaque.
*****More 2009 LLWS pics please go my Albums page *****
White Rock 2010 All Star Play
2010 White RockTeam, Division 3
Friday, June 11
2009 Cloverdale All Star Champions
12U Summer Kickoff Classic Tourney June 12th 2010 - Qwinnton played on White Rocks Team #1
White Rock Team #1 wins the tourney going 3 and 0.
1000am White Rock Team #1 vs White Rock Team #2, Team #1 wins 9-1
1215am White Rock Team #2 vs North Van Extreme Gaps. Team #2 wins 8-2
230pm White Rock Team #1 vs North Van Extreme Gaps. Team #1 wins 11-9
Final Finisher #1 vs Finisher #2
445pm White Rock Team #1 vs White Rock Team #2 Team #1 wins 12-11
*** GO to the Albums page for more PICS *****