Quartz Hill Pony Baseball League: Welcome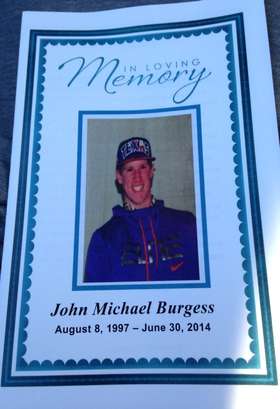 R.I.P. John Michael Burgess
The objective of our Pony League shall be to implant firmly in the youth of the community the ideals of good sportsmanship, honesty, loyalty, courage and reverence, so they will be well adjusted, stronger and happier youth and will grow to be good, decent, healthy and trustworthy adults.
Eligibility: Ages: 12, 13 & 14 by April 30, 2014.
ATTENTION!!!
QHPL will have two early sign ups in Dec. the sign dates and times are as followed Dec. 13th and 14th. From 2pm-4pm. The cost will be $230.00 dollars. You will need to bring a copy of your ball players brith certificate along with a $100.00 dollar snack bar check ( which will be returned after snack bar duty is completed during the season). These are the LAST two dates for early sign ups. Regular season sign ups and tryout dates will be posted by the end of Nov. QHPL is located off of 35th st West and Ave L-8 (behind Valley View School) hope to see everyone out there!
2014 QHPL Home Run Leaders as of 5/10/2014.
AL: Brett Hill: 1 (Angels)

AL: Elijah Gates: 5 (A's)

AL: Matthew Walton: 2 (Angels)

AL: Tyrese Grandy: 2 (A's)

AL: Danny Tejada: 4 (Twins)
AL: Travis Lavendier: 2 (Twins)
AL: Brendon Stutzman: 1 (Red Sox)
AL: David Castillo: 1 (Red Sox)
AL: Andrew Van Buren: 3 (Twins)
NL: Gabriel Bitolas: 1 (Giants)
NL: Carlos Oceguera: 1 (Cardinals)
NL: Isaac Moreno: 1 (Cardinals)
NL: Randy Clemons: 3 (Giants)
NL: Jonah Percell: 1 (Cardinals)
AL: Tyler Iskiyan: 1 (Twins)
AL: Nick Landa: 1 (Angels)
AL: Mikey Carrillo: 1 (Red Sox)
NL: Adrian Monroe: 1 (Dodgers)
QH Pony Facebook
Join us on Facebook. We will have updated info about what is going on at QH Pony for the upcoming season. http://www.facebook.com/QuartzHillPonyBaseball