Pflugerville Youth Football League: Welcome
Welcome to the Pflugerville Pop Warner Football and Cheer Site
Follow us on Facebook!
HOME OF THE PFIGHTING PANTHERS
! ! !Game schedule is at the bottom of this page! ! !
---
Registration for the 2015 Football/Cheer Season will begin on Feburary 15, 2015. Until that time, if you have any questions reagrding this Association, please feel free to contact Charles Simpson @ Charles_Simpson@dell.com or via cell phone at 972-467-2016. Please watch this site for updates!
---
THE ONLY POP WARNER ORGANIZATION IN PFLUGERVILLE!
Pflugerville Pop Warner is the oldest and most successful football and cheer organization in Pflugerville. We are not a start-up league!
Pflugerville Pop Warner is affiliated with Central Texas Pop Warner and games are played in the Central Texas area. We do not require our teams to travel to San Antonio for competition. We offer flag and tackle Football along with Cheer for the youth of Pflugerville and the surrounding areas.
GO PANTHERS!
Thank you to all the players and cheerleaders who participated in our organization this past season. Also, a big thank you to the parents who volunteered their time and energy to help the program. We are a 100% volunteer organization, so your help is a necessity in order to keep our youth active and involved in football and cheerleading!
As always, the success and growth of our program is dependent on all of our volunteers. We thank those who have helped out in the past, and invite those who haven't to help out this year. For those of you who are new to the program, volunteering even 2-3 hours a week during practice or 1-2 hours during home games can be a big help. Let us know that you are out there and we can all work together to see how we can best help the program. All parents are expected to volunteer. Our program is run solely by volunteers!! Without the volunteers in our program we simply would not have a program! In the information package you will have a Volunteer Sign Up Sheet. Anyone who comes in direct contact with the children MUST complete a Volunteers Form which requires a Background check. It is very important that checks be done, and the safety of your children.
REGISTRATION
Registration is closed!
In addition to completing the registration forms, ALL PARTICIPANTS in football or cheer must bring some supporting documentation to the first practice. This documentation includes:
Medical Release Form:

Section I (Medical) must include complete insurance information.
Section II (Physical) must include participant's blood pressure based on a physician's record dated after September 1, 2013.
Copy of 2013/14 Report Card (ALL semesters must be recorded, in the event of a transfer, report cards from all schools attended are required to document academic eligibility).
Copy of the participant's Birth Certificate.
Even if your child has participated in our program for prior seasons, this documentation is not retained year-to-year. All documentation is required at the first practice. Participants with incomplete documentation will be asked to sit on the sidelines after the 5th practice.
PRACTICE
Practice begins August 1 and is conducted at Pflugerville Middle School. Practice is from 6-8pm on Mondays, Tuesdays, Thursdays and Fridays. By Pop Warner rules, players must have 10 hours of conditioning before they can practice in pads. They must also have 10 hours in pads before they can participate in any scrimmage or game. For this reason, players must be prepared to attend ALL practices.
Players should wear athletic shorts, t-shirts and cleats during conditioning. Practice pants, jerseys, pads, helmets, and mouth guards are required by the second week.
Also, note that Cheer will have their first practice on Friday, August 1, from 6-7:30pm at the Pflugerville Middle School practice field (same location as football practice).
UNIFORMS
Uniforms for football players will be ordered based on sizing determined at one of our Uniform Fitting events, scheduled for August 5 and 6 at the practice field during regular pratice time. Any player unable to attend an Equipment Day event will need to make special arrangements to be fitted before the bulk order can be placed. Late fittings may result in that participant being charged for expedited shipping costs or risk not being able to play for lack of uniform. Participants are responsible for purchasing the game pants and socks, the jersey will be supplied by the team.
GAME DAY
The first game of the season is always the Saturday of Labor Day Weekend, which is August 30 this year. Each team plays one Saturday game each week unless for whatever reason a game needs to be rescheduled or made up. Make up games will be on a Sunday or during the week. Away games will require some travel time. Each player should arrive at their game site 1 hour before scheduled game time, fully dressed in uniform, to allow for the mandatory warm-up and pre-game weigh-in. Players who arrive late may miss the weigh-in. If both coaches mutually agree, a half-time weigh-in may be conducted, at which time late arrivals may be permitted to join the game.
Game schedules will be posted on the website when it becomes available. Please be aware that different divisions may travel to different locations. Parents with multiple children in the program need to take this into consideration.
Home games are conducted at Pflugerville Middle School and require additional parent support to get the field ready, run the clock, etc.. All divisions will have home games on the same schedule. All games require some parental support. A duty roster will be prepared by the coach or team parent to help coordinate this rotating support, to ensure that everyone gets a chance to relax and watch the game.

MANDATORY PLAYER WEIGH IN/CERTIFICATION
There is an OFFICIAL MANDATORY WEIGH-IN of all tackle football players. All tackle football players are required to weigh in before the first official game of the season. No player will be allowed to play any games unless they are certified. Certification/Weigh-In Day is scheduled by Central Texas Pop Warner for August 16. and is typically between 8am and 2pm. Please mark your calendars, accordingly.
Specific location and times will be announced once we have the information.
BEHAVIOR
We expect all adults to act accordingly. We must remember that this is a "Youth Football and Cheerleading Organization" and it's for the kids. We appreciate everyone that coaches, volunteers and those who just want to be part of the children's memories; please just make them good memories. Remember, it's just a game. The biggest part is for them to learn and have fun. Please be mindful of the Player/Parent Contract guideline that was signed upon registration.
FUNDRAISING
Every participant is required to participate in our annual fundraising program. However, you will have the option to do a buyout in the amount of $65.00 per participant. Fundraiser information will be distributed in early August at practice.
IF YOUR ORGANIZATION IS NOT PLAYING FOOTBALL THIS SEASON, PLEASE COME OVER AND BE A PART OF OUR FAMILY!
---
2014 Age/Weight Matrix
DIVISION

AGES

MIN / MAX WEIGHT

FLAG

5, 6 & 7 year olds

N/A

TINY-MITE

5, 6 & 7 year olds

35-75 lbs.

No Older/Lighter

MITEY-MITE

7, 8, & 9 year olds

45-90 lbs.

No Older/Lighter

JR. PEE WEE

Older/Lighter*

8, 9 & 10 year olds

11 year olds*

60-105 lbs.

60-85 lbs.*

PEE WEE

Older/Lighter*

9, 10 & 11 year olds

12 year olds*

75-120 lbs.

75-100 lbs.*

UNLIMITED

11,12,13 & 14 year olds

105 lbs. plus
*The asterisked (*) provisions in each division allow the so-called "older but lighter" player to also qualify. The last year of eligibility falls under more stringent weight restrictions, per above.
A child's age on July 31 is his/her age for the season. A player may gain 1 pound per week after the second game, up to a maximum of 9 pounds
COACHES: We are looking for experienced coaches for both football and cheer. Coaching a Pop Warner team or cheer squad offers great opportunities to be a positive influence in a child's life, teach meaningful lessons through sports and have fun.
If you are interested in becoming a Pop Warner coach, please contact Charles Simpson at 512-728-7855 or 972-467-2016 or charles_simpson@dell.com
Equipment/uniform info:
Players will be given a game jersey and option to rent our pads ($25 rental fee, $100 deposit).
Items to purchase: game pants and socks- coaches will tell you the colors.
Any color practice pants and jerseys, cleats, white helmet, mouth guard.
---
GO PANTHERS!
---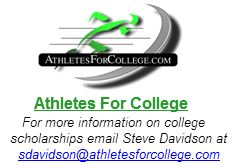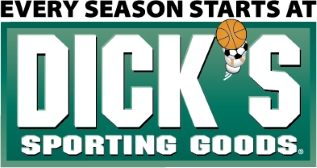 ---
Wednesday, August 27
2014 PYFL Schedule
Date

Time

Home

Visitor

Location

Division

Sat 8/30/2014

N/A

Pflugerville

Bye

TM

11:00AM

Four Points Black

Pflugerville

Monroe Stadium

MM

11:00AM

SWA Trawgs

Pflugerville

Bowie HS

PW

Sat 9/6/2014

10:00AM

Pflugerville

Ft. Hood

Westview MS

TM

12:00PM

Pflugerville

Westlake Red

Westview MS

MM

2:00PM

Pflugerville

Four Points White

Westview MS

PW

Sat 9/13/2014

9:00AM

Pflugerville

Four Points

Westview MS

TM

11:00AM

Pflugerville

West Austin

Westview MS

MM

1:00PM

Pflugerville

Lockhart

Westview MS

PW

Sat 9/20/2014

TBD

NHO

Pflugerville

NHO Complex

TM

TBD

Georgetown

Pflugerville

/Georgetown HS

MM

1:00PM

Pflugerville

Westlake Red

Westview MS

PW

Sat 9/27/2014

TBD

Round Rock

Pflugerville

Cedar Ridge HS

TM

TBD

East Austin

Pflugerville

Yellowjacket Stadium

MM

5:00PM

Westlake Blue

Pflugerville

Westlake HS

PW

Sat 10/4/2014

N/A

Pflugerville

Bye

TM

TBD

NYSA Cowboys

Pflugerville

MM

TBD

Lockhart

Pflugerville

Lockhart MS

PW

Sat 10/11/2014

10:00AM

Pflugerville

Ft Hood

Westview MS

TM

12:00PM

Pflugerville

Round Rock

Westview MS

MM

2:00PM

Pflugerville

SWA Dawgs

Westview MS

PW

Sat 10/18/2014

9:00AM

Pflugerville

Four Points

Westview MS

TM

CTPW TOURNAMENT AND BOWL GAMES

Pflugerville

Lockhart

Westview MS

PW
Friday, August 1
No Practice This Saturday (8/2)!
Sorry for the last-minute change to the schedule, but there will be no practice this Saturday, 8/2. Next practice is Monday 6-8pm at Pflugerville Middle School.