PYAA Fastpitch Softball: Welcome
Online Sign-Ups Now Open for Fall 2016 Fastpitch Softball
Welcome to PYAA Fastpitch Softball
FALL BALL 2016 Registration is online NOW!!
REGISTRATION ENDS AUGUST 5, 2016
Join us on Facebook for up-to-date information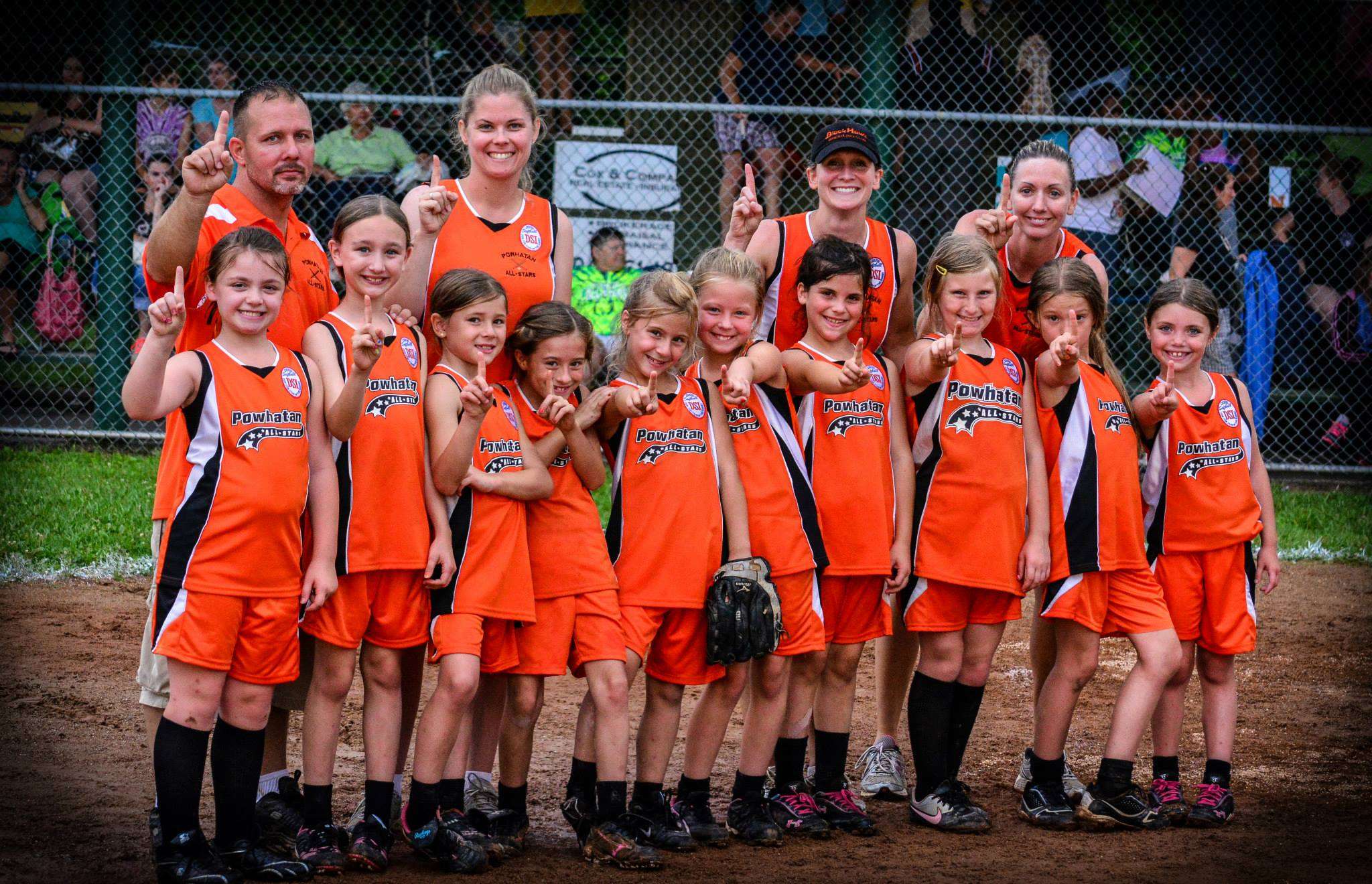 Welcome to the Powhatan Youth Athletic Association's Fastpitch Softball website. Softball is better than ever in Powhatan, and we look forward to making it better every day. Volunteers are what make us great, so sign up now to help make our organization the best that it can be for our girls!
Umpires and Concession Workers always needed - Please email pyaasoftball@hotmail.com for more info.
Field Conditions: County Hotline for field condition updates - 598-1304.
PYAA Fastpitch Softball - pyaasoftball@hotmail.com
Check us out on facebook: www.facebook.com/pyaafastpitchsoftball
Tuesday, August 27
Fall Schedule 2013
September 2013
Monday

Tuesday

Wednesday

Thursday

Friday

Saturday

Sunday

1

2

3

4

5

6Jenny-6:00-1 v 2

7Jenny-9:00-3 v 4

8

Turner – 6:30 – Belles Mixed Game

Jenny-7:15-1 v 2

Lisa-6:00-1 v 2

Lisa-7:30-1 v 2

Turner-6:00-1 v 2

Turner-7:45-1 v 3

Jenny-10:30 – 3 v 4

Lisa – 9:00 – 3 v 4

Lisa – 10:30 – 3 v 4

Turner – 9:00 – 1 v 2

Turner – 10:45 – 2 v 3

Turner – 12:30 – 1 v 3

9

10

11

12

13Jenny-6:00- 1v 4

14Jenny-9:00-2 v 3

15

Turner – 6:30 – Belles Mixed Game

Jenny – 7:15 – 1 v 4

Lisa – 6:00 – 2 v 3

Lisa – 7:30 – 2 v 3

Turner – 6:00 – 2 v 3

Turner – 7:45 – 1 v 2

Jenny – 10:30 – 2 v 3

Lisa – 9:00 – 1 v 4

Lisa – 10:30 – 1 v 4

Turner – 9:00 – 2 v 3

Turner – 10:45 – 1 v 3

Turner – 12:30 1 v 2

16

17

18

19

20Jenny – 6:00-1 v 3

21Jenny – 9:00 – 2 v 4

22

Turner – 6:30 - Belles Mixed Game

Jenny – 7:15 – 1 v 3

Lisa – 6:00 – 1 v 3

Lisa – 7:30 – 1 v 3

Turner – 6:00 – 1 v 3

Turner – 7:45 – 2 v 3

Jenny – 10:30 – 2 v 4

Llisa – 9:00 – 2 v 4

Lisa – 10:30 – 2 v 4

Turner – 9:00 – 1 v 3

Turner – 10:45 – 1 v 2

Turner – 12:30 – 2 v 3

23

24

25

26

27Jenny – 6:00 – 1 v 2

28Jenny – 9:00 – 3 v 4

29

Turner – 6:30 – Belles Mixed Game

Jenny – 7:15 – 1 v 2

Lisa – 6:00 – 1 v 2

Lisa – 7:30 – 1 v 2

Turner – 6:00 – 1 v 2

Turner – 7:45 – 1 v 3

Jenny – 10:30 – 3 v 4

Lisa – 9:00 – 3 v 4

Lisa – 10:30 – 3 v 4

Turner – 9:00 – 1 v 2

Turner – 10:45 – 2 v 3

Turner – 12:30 – 1 v 3

Darlings

Angels

Ponytails

Belles

1 – Sutherland

2 – Goochland

3 – Mandarino

4 - Beagle

1 – Hogston

2 – Goochland

3 – Claud

4 - Morris