Puyallup Juniors Volleyball Club: Welcome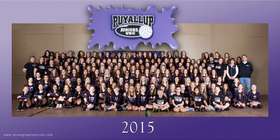 BUILDING ADDRESS
16719 110th Ave. East, Suite A, Puyallup, WA 98374 • (360) 367-1821 • puyallupjuniorsvbc@gmail.com
PMB 197, 17404 Meridian East, Suite F, Puyallup, WA 98375
* * * * * *
Click here to like our Facebook page. Twitter @PuyallupJuniors
* * * * * *
SUMMER CAMPS
STILL HAVE OPENINGS IN SATURDAYS 7/18/15 SKILL SESSIONS AND COMBO CAMPS
CALL 360-367-1821 TO REGISTER
SARAH ZELTMAN'S
ADVANCED VOLLEYBALL TECHNIQUES
For advanced players 15 and up
$100 per session
9:00 am - 12:00 pm Saturday, July 25 and Saturday August 15

to register email: puyallupjuniorsvbc@gmail.com
• • •
JORDAN SHADLE'S
8-WEEK STRENGTH TRAINING

Offseason training to all who are ready to work hard - starts June 1st
2x per week: Tues/Thur 6:15 pm at Sunrise Courts
$260 (8 weeks) or $150 (per month) or $25 (per session drop-in)
3x per week: Mon/Wed/Fri @
5pm
at JS Strength
$375 (8 weeks) or $225 (per month) or $25 (per session drop-in)

*Schedule to be adjusted once school is out, for scheduling conflicts, please be sure to contact us so we can work with you. Don't let scheduling get it the way!
to register email: info@js-strength.com or phone: 253-973-1776
Website: www.js-strength.com
* * * * * *
SUMMER CAMPS
Click the Camps & Clinics tab at left to check
out our awesome summer camp options!
Registration is open now so sign up soon and take advantage of these great opportunities to improve your game.

* * * * * *
LITTLE PJ'S CAMP
Learn the fundamentals of volleyball and have a great time!
Open to boys and girls ages 7-11 cost is $50.00 monthly
Every Tuesday and Thursday from 5:30 - 6:30
Call 360.367.1821 to register.
* * * * * *
CONGRATULATIONS TO THESE COLLEGE-BOUND U18 PJVBC ATHLETES!
Kateri Blodgette-Baker - University of Great Falls (Volleyball)
Maddy Cole - Bellevue Community College (Volleyball)
Taylor Comerford -
University of Washington
Josie Dalrymple - Shoreline Community College (Volleyball)

Melanie Dillon - Cottey College (Volleyball)
Lexi LeClech - Bellevue Community College (Volleyball)
Mikayla McClain - Tacoma Community College (Volleyball)
Catherine Miller
- Brigham Young University
Maria Vipond - University of British Columbia