Puyallup Juniors Volleyball Club: Welcome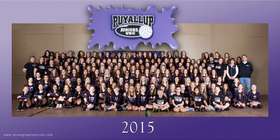 PLAYER OPENINGS! U12/13/14/15/16/18 TEAMS
We're looking for players to fill slots for these teams. We currently have two openings in each of these age groups.
Please contact Maria at 360-367-1821 with interest or any questions you may have.
* * * * * *
BUILDING ADDRESS
16719 110th Ave. East, Suite A, Puyallup, WA 98374 • (360) 367-1821 • puyallupjuniorsvbc@gmail.com
Mailing Address
PMB 197, 17404 Meridian East, Suite F, Puyallup, WA 98375
* * * * * *
Click here

to like our Facebook page. Follow us on T
witter @PuyallupJuniors
* * * * * *
*** Pools for the Winter Classic this coming weekend, 12/5/15 and 12/6/15, will not be released before Thursday night. Please check back as the weekend approaches. All games will start at 9:00am for both locations. ***
* * * * * *
Pay Online Feature Now Available!
We have just launched a pay online feature which will allow you to make online payments for club dues through PayPal! We're excited about this update and hope that it will provide convenience for you in your payment plans. *Please be aware that the club due amounts will be slightly higher if you pay online. This is to help cover the fee for using PayPal. You are still more than welcome to pay with cash or check in person at Sunrise Courts or pay by mail and avoid this fee!
Click the "Pay Online" tab at the left for more information and to start paying online!
* * * * * *
2015-16 PLAYER / PARENT HANDBOOK
The 2015-16 Player/Parent Handbook is now available for download. Please see the Handbook tab at left for more information.
*Returning players: Please print the form located on the last page of the Handbook and bring it with you to tryouts. You will be asked to submit it with your signed contract upon accepting an offer to play for one of our teams.
* * * * * *
2015-16 Team Practice Schedules Posted (Tentative)
The 2015-16 team practice schedules is now available for download. It is located in the Forms tab at left under the Team Information heading. *Please note that this is a tentative schedule until all teams are finalized.
* * * * * *
Little PJs
Get introduced to volleyball through our Little PJs program! Click the tab at left for more information.