Welcome to the Home of the Puget Sound Girls Travel League
The purpose of the Puget Sound Travel League (PSTL) is to promote interest in girls basketball as a competitive sport by serving girls in the Puget Sound region who have a high level of interest in the game of basketball. The league is designed to compliment recreation department programs by providing a competitive outlet for the more advanced, physically mature, young players in the area who wish to compete in an accelerated program.
The PSTL is open to programs and teams which meet the requirements for admission established by the league. Preference will be given to teams from the Kingco League attendance area. The actual structure of each age division, in terms of number of games, divisional alignment, etc., will be determined at the beginning of each season based on the number of teams participating in the league.
Thank you for visiting the Home of the Puget Sound Girls Travel League!

Monday, November 24
Next League Meeting set for Tuesday, Nov. 25th
PSTL Director's and Coordinator's;
It's that time again ..... dust of the sneakers, basketballs, whistles and get set to tip-off the 2014-15 Puget Sound Travel League. We will be holding our final league meeting this month and would like to see a representative from each program in attendance.
Details:
Date: Tuesday, November 25th
Time: 7:00-8:00pm
Location: Kirkland Boys and Girls Club
If you have any questions or updated contact information please e-mail Warren Sheldon: Hoopsters@comcast.net
Thanks and look forward to another exciting year of PSTL basketball.
Monday, November 24
Winter Basketball Tournaments and Clinics - Update
Kick-off Fall with some great Winter basketball tournaments and clinics!
Coaches;
We have added several new tournaments to our "Handout" section featuring the Fall Tournaments. Don't miss out on the action with these basketball tournaments.
Cold Turkey - Newport Thanksgiving - November 28-30th
MLK Wildcat Classic - Mt Si: January 18-20th
Click on handouts or link below for further details.
Handout:
2014 -15 PSTL Tournaments
Sunday, March 9
Puget Sound Travel League - End of Season Tournament...Champions Crowned!
Puget Sound Travel League....Champions Crowned!
Congratulations to all teams that participated in the 2013-14 Puget Sound Travel League End of Season Play-offs and Championships. We crowned 4 - Gold and 4 - Silver Division Champions in some very exciting games.
Thank you to the Juanita program for stepping up as host for this year's tournament. Great job!!
Gold Divisions Championships:
8th Grade Gold Champions: Bishop Blanchet over Woodinville
7th Grade Gold Champions: Woodinville over Interlake
6th Grade Gold Champions: Edmonds Woodway over Issaquah
5th Grade Gold Champions: Liberty over Skyline
Silver Division Championships:
8th Grade Silver Champions: Liberty over Bothell
7th Grade Silver Champions: Monroe over Redmomd
6th Grade Silver Champions: Mercer Island over Tahoma
5th Grade Silver Champions: Redmond over Tahoma
Again thanks to ALL PSTL teams that participated and Congratulations players, teams and PSTL Champions / Finalists!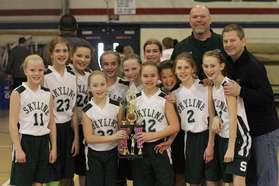 2013-14 5th Grade Gold - 2nd Place
Monday, March 10
2013-14 Champions and Finalist!
2013-14 6th Grade Gold Champions - Edmonds Woodway
Congratulations 2013-14 PSTL Finalists / Champions
Check out those "Smiles!"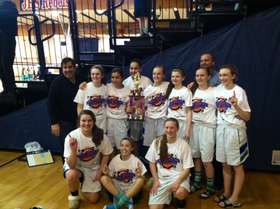 7th Grade Gold Champions - Woodinville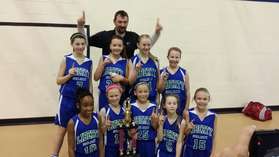 5th Grade Gold Chamoins - Liberty
Tuesday, March 11
2013-14 Champions and Finalist!
Monday, February 17
Weather and School Update!
PSTL Teams and Coaches;
Please remember the protocol for weather related situations. It is the call of the host program to justify whether they feel there is a safe enviroment to play the game. Many areas have been hit harder than others and although the main roads look fine the side roads are dangerous.
If you are hosting games and have canceled please let your opponents dirctor and coaches know so we don't have families driving to gyms only to find them empty or no opponent to play.
Please let me know if your program is canceling games and I will post updated list. At this time it is up to host program to make the call as weather is changing hourly.
Thanks and stay safe!




Coordinators, here's information on W.A.T.C.H.


To do Washington State Patrol background checks on-line, you must fill out the application for your organization & mail or fax to the Washington State Patrol. The application on the "forms & flyers" page. The WSP will mail your assigned account and personal identification number (PIN) within 7-14 working days. You can click the link above or go to the links page to access the W.A.T.C.H. website.

Thursday, September 22


Check out tournament flyers on the Forms & Flyers Page!


If you have a flyer you'd like posted here, please e-mail to Jerry McKinney: mckinney.jerry@hotmail.com or Warren Sheldon: Hoopsters@comcast.net



Check out your team!


Need to contact a coach or coordinator of a program. Click here to go to our teams page!

Thursday, September 22


Need Directions to any of our gym locations?


Click here to go to our gym locations page!

Wednesday, March 5


PSTL Rules are now posted


Click on the handout below to see rules for each grade level.



Updated 2013-14 Rules


Handout: Updated 2014-15 PSTL Rules