PEARL RIVER LITTLE LEAGUE: Welcome
The PEARL RIVER LITTLE LEAGUE is based in Pearl River (Rockland County, New York), and is a member league of N.Y. District 18 of Little League, Inc.PRLL features baseball and softball programs for boys and girls aged 5 to 16. PRLL was founded in 1953 and was incorporated and began play in 1954.
---
--- See Photos of PRLL Opening Day 2015 ---
Special THANK YOU goes out to Harris Construction and the Tilcon company for fixing
the gravel road into the complex! Tilcon donated the gravel and TIm Harris and his workers
donated their services to make the much needed repairs to the road!
2015 SPRING SCHEDULES: The 2015 Spring BASEBALL and SOFTBALL schedules have been published, and are available on the "Schedules" tab on the left column of this page (During the season, game results will be posted there).
Excel versions of the schedules can also be downloaded (thesde will not reflect rainouts or re-scheduled games): Click Here to download a copy of the Spring Softball schedules and Click Here to download a copy of the Spring Baseball Schedules.
Download: 2015 Little League Volunteer Application Form
Shopping for a bat?? Avoid confusion over whether a baseball bat is "legal". Check out the Little League Bat Information Page -- CLICK HERE -- for list of approved baseball bats and rules. There is no approved list for Softball bats, which only have to comply with Rule 1.10 CLICK HERE TO SEE THIS RULE.
See information on Challenger Little League at http://www.rcchallengerll.org/
---
TAKE ANOTHER LOOK AT PRLL's 2014 SEASON - 2014 SEASON HOME PAGE
Questions for Parking or Hopper (kitchen):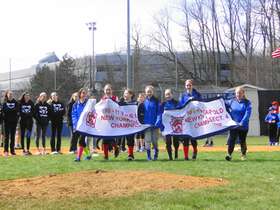 2015 Opening Day 04.11.2015