Powder Springs Storm: Welcome
Monday, August 8
POWDER SPRINGS
12-U
BASEBALL TEAM
Warning, Warning -
There is a severe STORM warning to report!!
We are well trained, well focused and well determined for upcoming season!
Have you heard there maybe a Storm brewing near you!!!!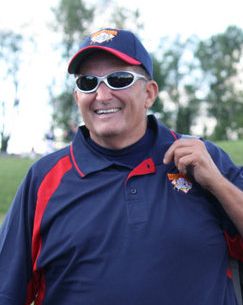 I want to first start by saying.......
"Welcome to the Storm" and thank you for visiting our internet home!
My name is Steve Tessereau, the Head Coach of the Storm. I am accompanied by a coaching staff that is experienced and has a passion for helping young men become good players on the field and great men off the field. Take a few minutes to get to know us more as you spend some
time "in the
Storm's" website.

Our team is comprised of a select group of athletes based in Powder Springs, GA, a suburb on the northwest side of Atlanta. Our number 1 goal is to compete at the highest level of championship baseball. Every player on the team is striving to continue his baseball career in high school and/or college. Each player is working hard to establish himself as one of the best players available in his respective positions.

-We believe a hard work ethic and positive attitude is the key to being a great athlete.

-We believe we must work together as a TEAM in order to be the best we can be.

-We believe in always giving 100% effort.
(If everyone comes prepared to play their best at every practice and every game, we will be successful)

-We believe mental preparation is a huge part of the game. Our coaching staff will strive to make every athlete mentallytough for the game so they are capable of accepting failure, and turning it into something positive.

-We also believe that baseball is a GAME, and as such, should be fun! So we want our boys to understand the importance of sportsmanship, to learn life lessons, and have a blast!
Goals:
Our goals for Fall 2016 & Spring/Summer 2017 on the field are to build a talent level of tremendously talented group of boys.
We plan to work hard in the season in preparation for our already scheduled trip to
COPPERSTOWN DREAMS PARK
NEW YORK
2017
Our goals for fall 2016/ 2017 season on & off the field
are to be an example to younger players and the people we are around everyday. We will do this by showing respect for others and being good listeners. We will work hard in school knowing that we must perform or we loose any chance of expanding their careers in high school & college.
We are looking to add your company or your name on the Storm's website and team banner! Support Youth Sports, Support our Young Men, Suppport our Team and Receive
Recognition for Your Company or Yourself.

If you would like more information about our team please contact:
Steve Tessereau at 770-905-4857
or
Thank you once again for visiting the
Powder Springs Storm!
We have added a motivational clip for your viewing.
Our team strives for that one extra degree of effort and would ask you to strive with us as we take it up one degree.
Click to watch:
http://www.youtube.com/watch?v=FpJQqzJj534&feature=related
Right Now by Van Halen