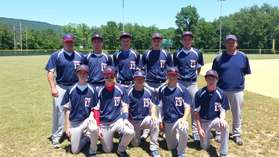 Fort Cumberland Post 13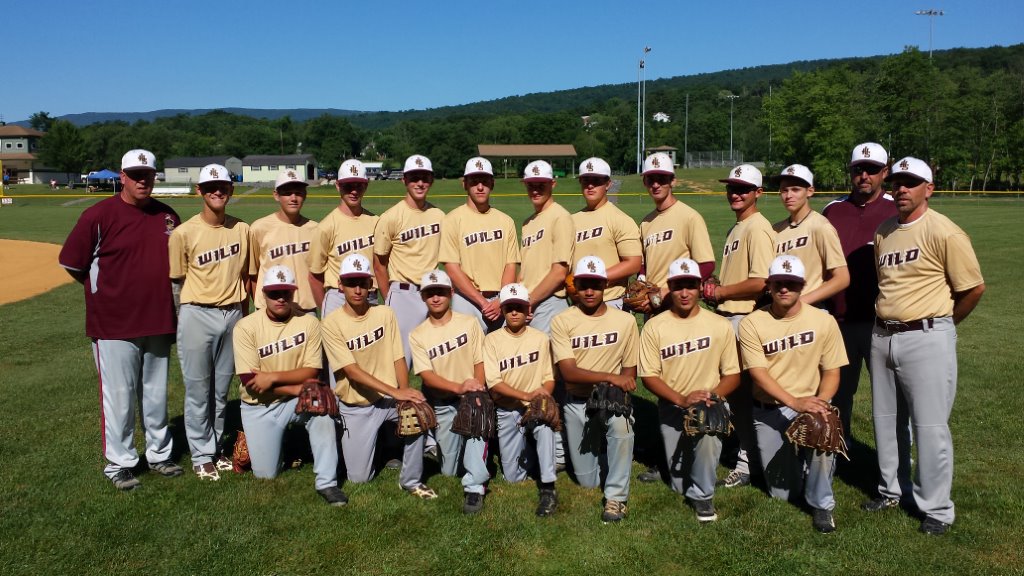 Jefferson Wild
5th Annual Tournament
2015 Potomac Jr. Legion Mountain Maryland Classic
July 1 - July 4, 2015 Hot Stove Complex
Cumberland, MD
This will be the fifth year of this annual tournament hosted by the Potomac Junior Legion Baseball League, Fort Cumberland Post 13, and the Cumberland, Md community. This tournament is open to Junior Legion and 17U travel teams. Our league is currently comprised of 10 teams from Maryland and West Virginia that play a competitive regular season schedule, with many of them participating in this tournament. The format this year will be an 18 team event with a 5-game round robin bracket play. The bracket winners and 1 wildcard team will advance to the championship round. Games will be played on 3 fields at the Hot Stove Complex with one newer lighted field, Frostburg University, and the Cumberland Legion Field. An additional 3 fields are at our disposal if necessary. A number of college scouts and coaches will also be in attendance.
Note that the Sunday July 5th will be used as a rain date if necessary.
********************************************
The 2014 tournament turned out to be a great event with good competitive baseball. We want to thank everyone who participated and/or helped with this year's event. Overall the tournament went well, and we were better prepared for the weather which affected us slightly on day two. We continue to value your input and we made some notes from various conversation we had on ways to improve the tournament for next year. One of the most discussed additions would be to advance a fourth "Wild Card" team to the Championship Round, if we maintain a three bracket tournament. This would add another dimension to games deeper into the tournament. We appreciated your participation and we will strive to make the experience even better in 2015. Please check back as we continue to post and update the tournament results and information for next year's event.

NEW FOR THE 2015 TOURNAMENT, WE WILL ADVANCE 1 "WILDCARD" TEAM
TO THE CHAMPIONSHIP ROUND. THIS TEAM WILL BE THE TOP SECOND PLACE
FINISHER FROM ONE OF THE 3-BRACKETS. WE HOPE THIS WILL BRING
SOME ADDITIONAL EXCITEMENT AND COMPETITIVENESS TO THE TOURNAMENT.

2014 Tournament Results
1st Place
Fort Cumberland Post 13

2nd Place
Jefferson Wild

3rd Place
Woodsboro Post 282
2015 Teams Entered:
Damascus Post 171 (MD)
Farrady Post 24 (MD)
FSK Post 11 (MD)
Funkstown Post #211 (MD)
Jefferson Wildcats (WV)
Montgomery Marlins (MD)
Mvb Bridgeport Baseball (WV)
Pendleton County (WV)
Sykesville (MD)
Williamsport Nationals (MD)
Woodsboro Post 282 (MD)
WV Wild Baseball 17U
Winchester Post #21 (VA)
Renegades AC 16U (PA)
Leesburg Post #34 (VA)
Cumberland Post #13 (MD)
Romney Post #91 (WV)

Click on the links below for:
Tournament Brackets & Schedule

Tournament Standings
2015 Tournament Information & Contact Data
Class/Type/Skill Level: Advanced High School Level
Ages: 17U High School - May 1st Cutoff
Cost: $500 (Baseballs Provided)
Min Games Allowed: 5
Max Teams Allowed: 18
Official Hotels:
Special Rates Available Until June 1, 2015
Promo Code: Mountain Maryland Classic

Ramada Inn
100 South George Street
Cumberland, MD 21502
(301) 724-8800
Fairfield Inn
Cumberland, MD 21502


(301) 722-0340

Comfort Inn
(301) 729-6400
RV Campsites Available
Adjacent To Hot Stove Baseball Complex
Contact Mike Stotler For Information

Special Rates Available (Tournament Director)

Contact Information:

David Clugston

240-675-1960

cdclugston@comcast.net
Tournament Rules & Application Form
See Link Below Or Go To The Handouts Section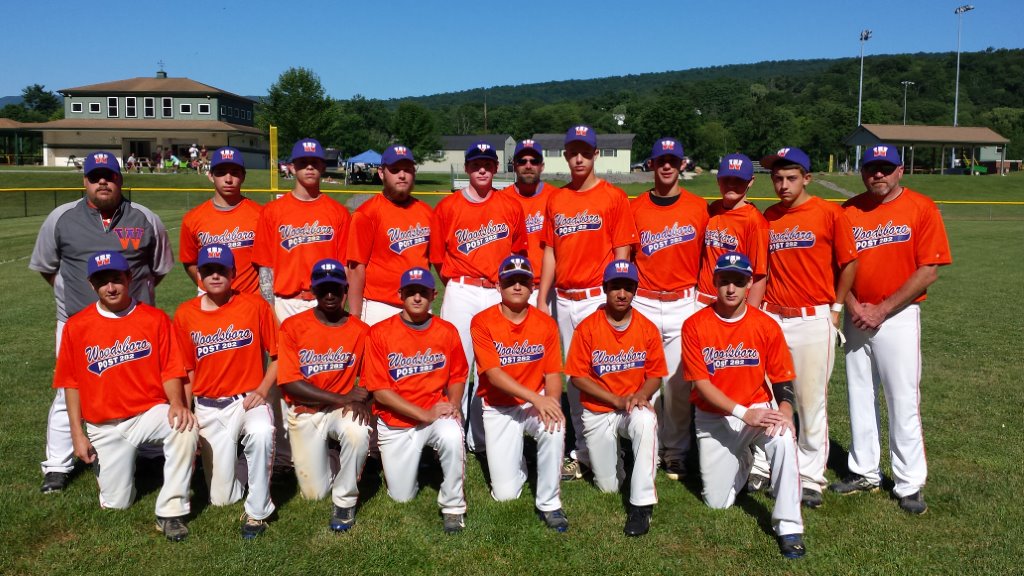 Woodsboro Post 282
Handout:
2015 Mountain MD Classic Forms