Portage Northern Huskies Baseball: Welcome
Thursday, March 29
Welcome to the
2018 Portage Northern Huskies Baseball Season!
2018 Division 1 District and SMAC Conference Champs!
*2016 Division 1 Baseball District and Regional Champs*
*2015 Division 1 Baseball District, Regional Champs & State Runner-Up*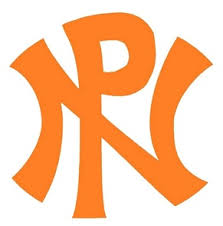 Sunday, June 10
Please stay tuned! Rain delay....
Huskies will play again tomorrow at 3pm at BC Lakeview.
Sunday, June 10
Huskies win!
Huskies beat Brighton 4-2 after 9 innings this morning. Next game is at 2:30! Lets go HUSKIES!!!!!!!
Wednesday, June 6
Huskies Win 5th District Title in 6 Years!
The Huskies beat Mattawan 6-2 and then Portage Central 9-1 to win the 2018 District Title. The team now moves on to Regionals this Saturday at Battle Creek Lakeview at 10AM against Brighton.
Wednesday, May 30
Huskies are heading to district semi-finals!!!
Come cheer on your Huskie Varsity Baseball team!!
Saturday, June 2 (district semifinals) held at Kalamazoo Central:
No. 9 Mattawan vs. No. 15 Portage Northern @ 10 a.m
Saturday, June 2 (district finals): district semifinal winners play @ 2 p.m.
***Winner advances to June 9 regional at Battle Creek Lakeview***
Thursday, May 10
Huskies take two from Norrix
The Huskies swept Loy Norrix 19-7 and 16-2 tonight. Tyler Helgeson hit 2 homeruns in the first game. Malcolm Gaynor had 5 RBI in the second game. The Huskies are now 17-4 on the season and currently ranked #7 in the state.
Monday, May 7
Updated Info
The Varisty Baseball Team Team sits at 13-3 so far this season and 4-0 in league. The team has a busy week taking on Lakeshore Tuesday at Home, at Loy Norrix Thursday and Holt and either Edwardsburg or Kenowa Hills on Saturday.
Monday, April 23
Channel 3 Team Preview
Monday, April 23
Jon Wolf Athlete of the Week
Monday, April 23
Joe Insider Weekend Roundup
Monday, April 23
Huskies Win Huskie Invitational
The Huskies beat Wayland 12-0 behind a no hitter from Brendan Perry. In the championship game they defeated Vicksburg by a score of 9-0 behind six scoreless innings from Greg Lapetina. The Huskies are now 7-2 on the season.
Monday, April 23
Huskies Outlast Gull Lake
The Huskies beat Gull Lake Thursday 14-12 in a 3 hour long game. The second game was 0-0 after 3 innings when called due to darkness.
Sunday, April 15
Huskies off to good start this season!
The varsity team is off to a 4-2 start, JV team is 4-0, JV B is 2-0.
The varsity just competed at the PBR Midwest Showcase against some of the best teams and players in the midwest. The Huskies were very competitive, including a 2-0 win over one of the top ranked teams in Indiana - Roncalli High School. The Huskies grinded out two runs against one of Michigan State's top recruits pitcher Colten Panaranto, while Xander Morris, Greg Lapetina and Michael Linconln combined to shut them out.