Pop Warner of Burlington County: Welcome
Pop Warner of Burlington County Cheer
is a youth athletic league. We are an all volunteer organization that teaches good sportsmanship, courage and team participation. Our goal is to create happy and memorable experiences while teaching and promoting the fundamentals of the sport. We instill values and a superior work ethic in the classroom and on the competition floor. Scholastics comes first.
We are proud to be affiliated with National Pop Warner and a part of Eastern Region!
---
CONGRATULATIONS!
2016 BURLINGTON COUNTY POP WARNER LITTLE SCHOLARS
Cinnaminson Pirates ~ Leah Turner
Delran Bears ~ Syncere Ray
Palmyra Panthers ~ Erin Wolf
Riverside Bulldogs ~ Mellany Martinalli
Burlington County Scholar Banquet - Sunday February 5, 2017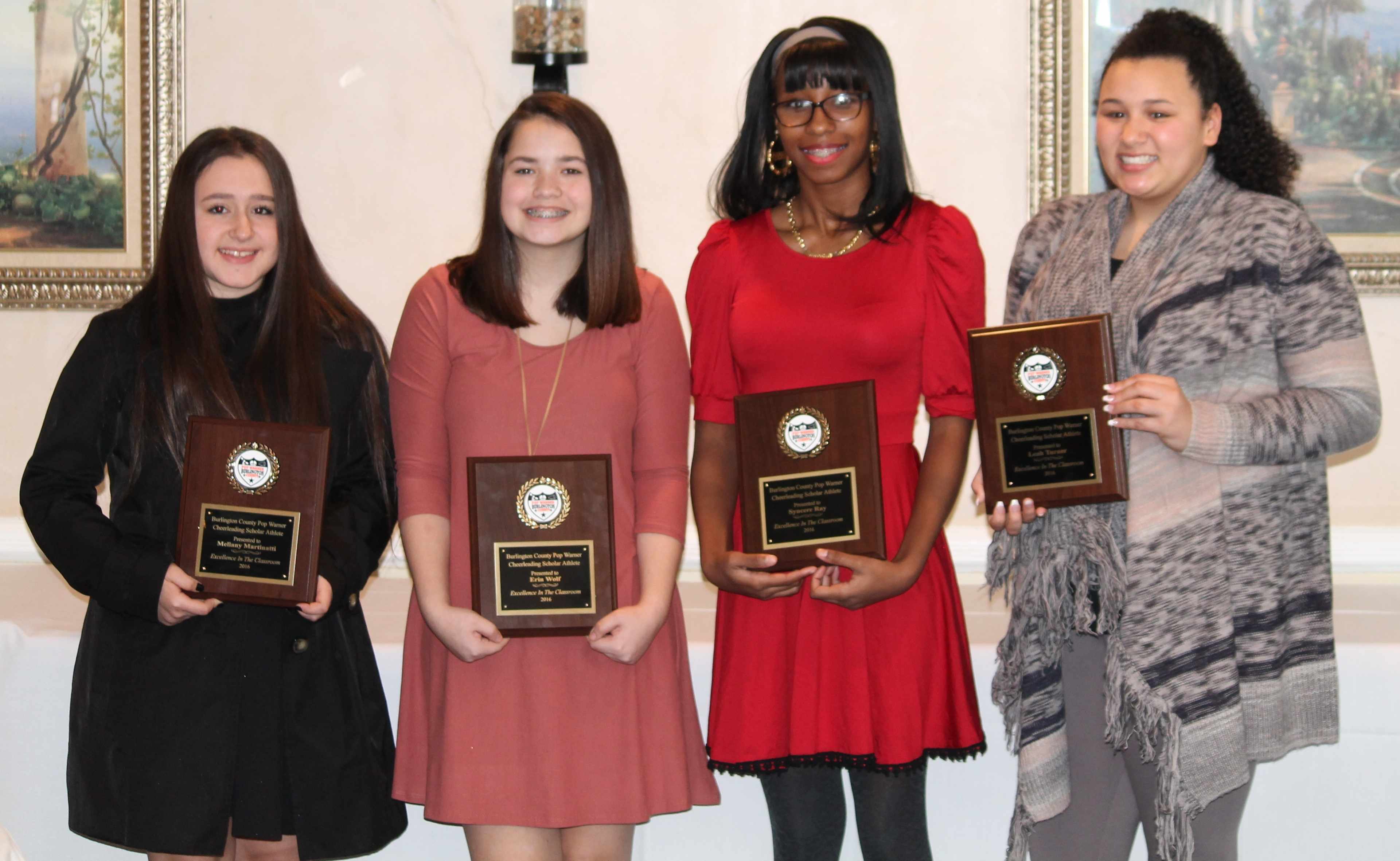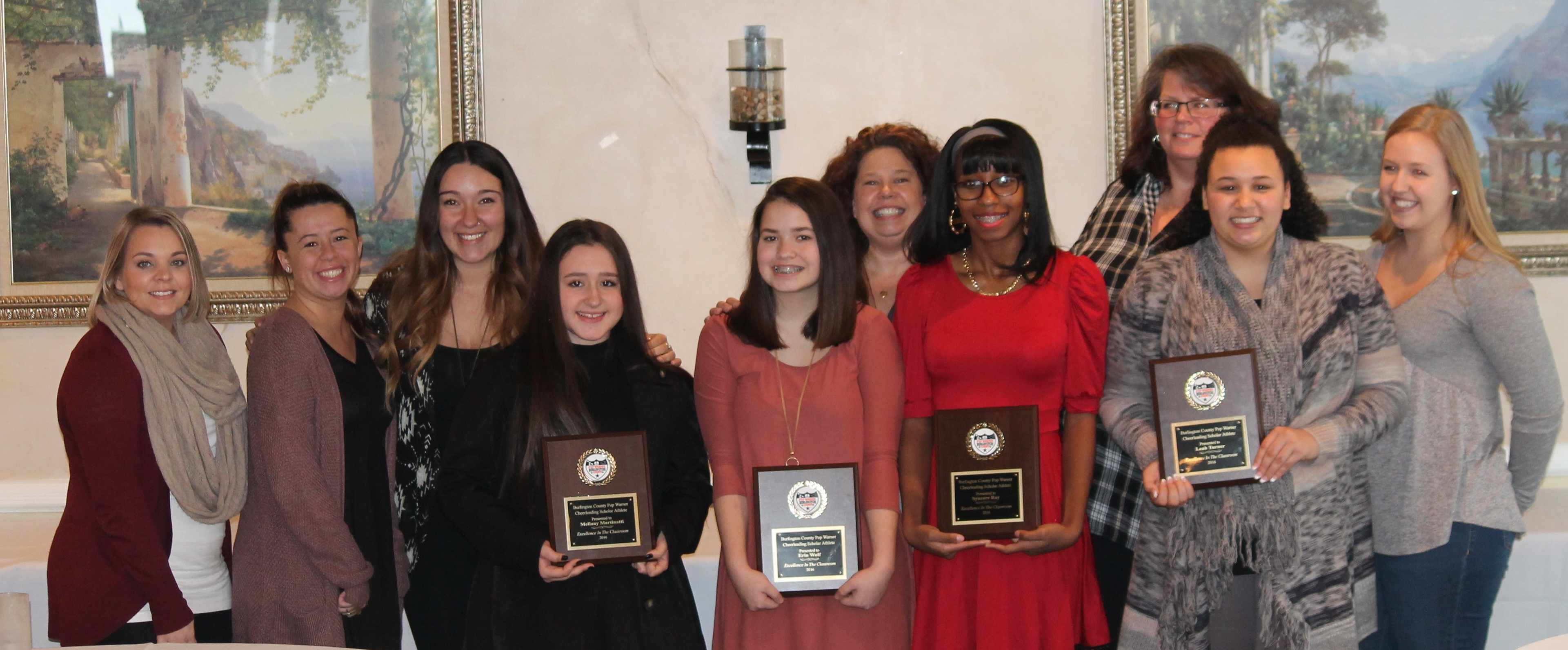 ---
CONGRATULATIONS!
2016 EASTERN REGION POP WARNER LITTLE SCHOLARS
Alivia J. Irons Cinnaminson Pirates Grade 5
Anjolie Aviles Riverside Bulldogs Grade 6
McKenzie May Palmyra Panther Grade 6
Rachel Brown Delran Bear Grade 7
Molly Jackson Palmyra Panthers Grade 7
Alaina Stellwag Delran Bears Grade 7
Syncere Ray Delran Bears Grade 8
Pop Warner Regional LittleScholar Banquet
Saturday March 18, 2017 Philadelphia Airport Marriott
---
CONGRATULATIONS !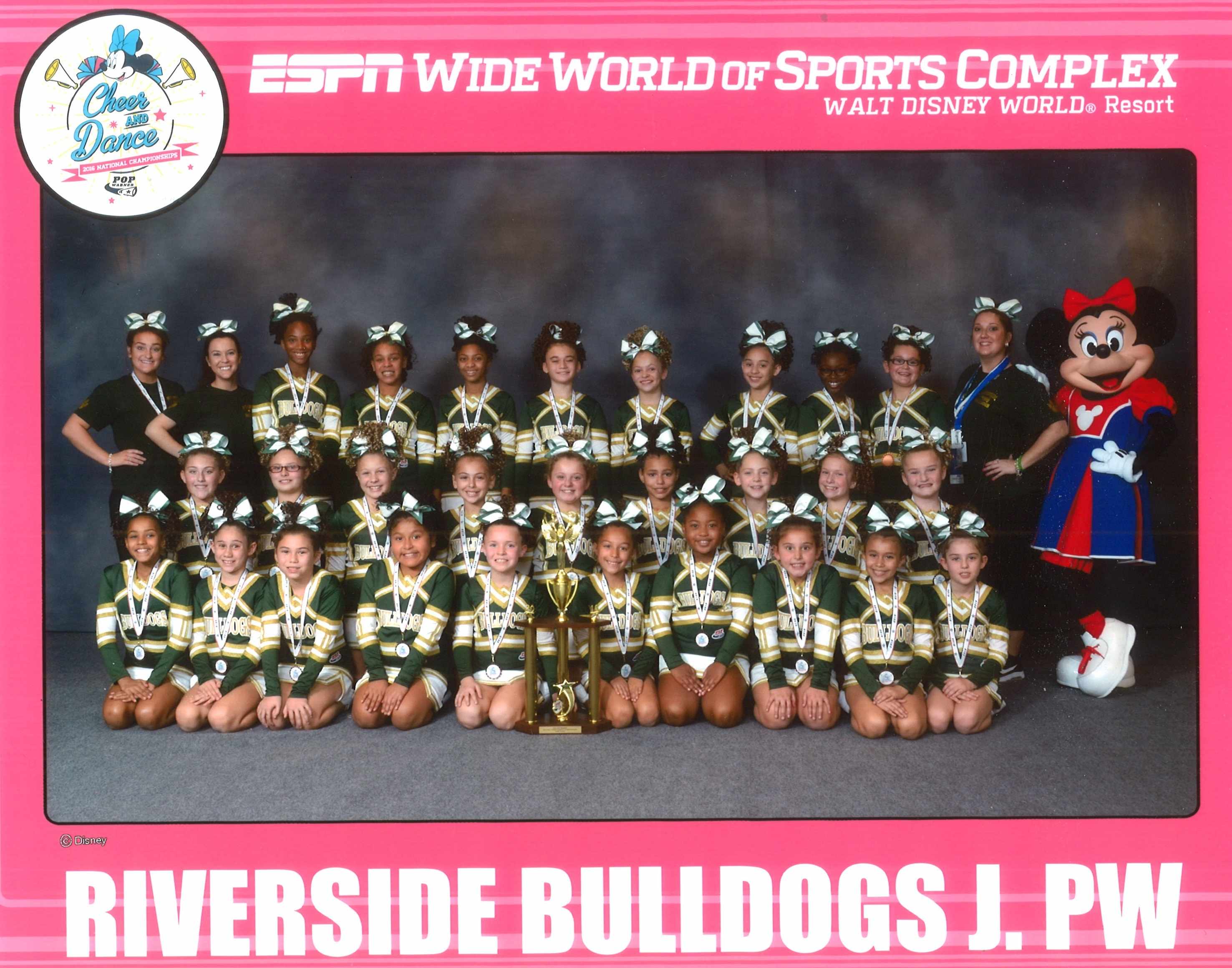 Riverside Bulldogs Jr. Pee Wee ~ PW2 Large 2016 3rd Place National Champions
Delran Bears Jr. Pee Wee ~ PW1 Medium 2016 3rd Place National Champions
Wednesday, January 18
2016 Burlington County Pop Warner Cheer