Plymouth Youth Baseball & Softball: Welcome
Registration for the 2014 baseball & softball season is open! Click on the Register Now button to get started.
Plymouth Youth Baseball & Softball
P.O. Box 1474
Plymouth, MA 02362
508-746-9297

We are located in America's Hometown of Plymouth, Massachusetts. We operate baseball programs for boys and girls from ages 5 to 12 and softball from ages 8 to 16. For information about our programs please call 508-746-9297. We look forward to hearing from you.

2014 Season
Baseball programs are available for children ages 4 - 12 that live in precincts 1, 2, 3, 4, 5, 10, 11, and 13. Softball programs are available for children ages 8 - 16 that live anywhere in Plymouth.
Registration
To register online, click on the Register Now! button at the top of the page.
The age determination date for baseball is April 30, 2014 while the age determination date for softball is December 31, 2013.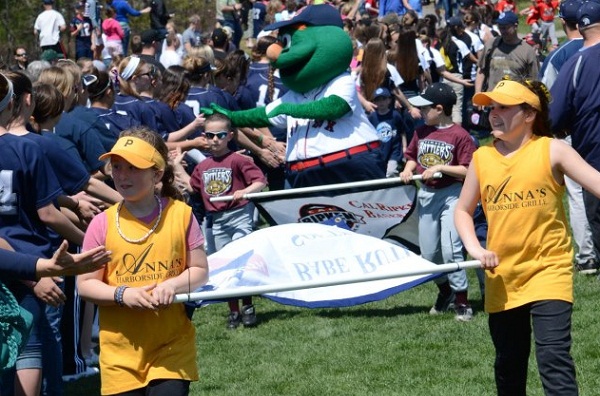 American League Baseball Draft Results
Congratulations to the following players for being selected by American League Baseball teams:
9 Year All-Stars Win Plymouth's First Ever Cal Ripken Regional Championship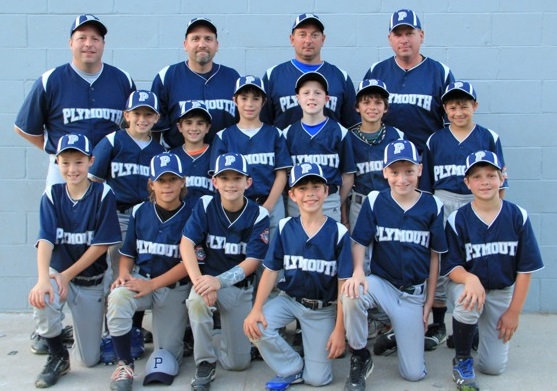 Front Row: Matt Murphy, Niko Brini, Nolan Parker, Evan Hallissey, Jack Dexter, Bradley Blasberg
Middle Row: Megan Banzi, Owen Kelly, Alec Peruzzi, Nick DiRito, Kevin Norwood, Richie Antonino
Back Row: Coach Peruzzi, Coach DiRito, Manager Cabby Brini, Coach Hallissey
Town officials honored our Plymouth 9 year old regional champions on August 27. The kids had the thrill of riding on a town fire truck down thru town & back around the waterfront & onto town hall. They were then recognized at the Selectman's town meeting at Town Hall.
14U All-Stars Are South Shore Summer Softball League Division 2 Champions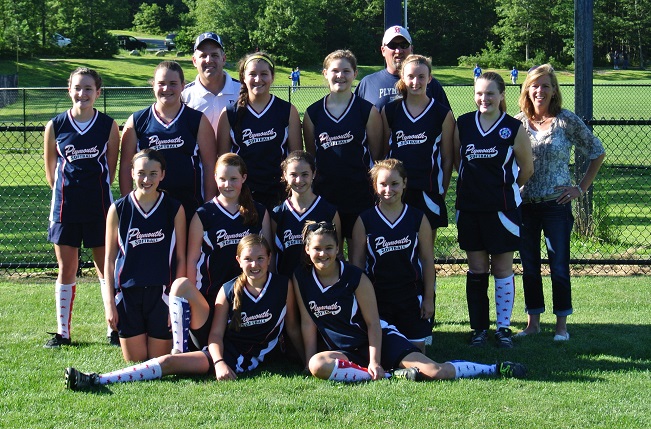 1st Row: Olivia Brunstrom, Payton Sherman
2nd Row: Olivia Petrillo, Angela Nadeau, Sydney Gorman, Eileen Turner
3rd Row: Megan Pereira, Emily Spillane, Kaitlyn Utz, Tori Delph, Kate Fisher, Katie O'Neil
4th Row: Coach Mike Utz, Coach Bill Brunstrom, Coach Tracy Sherman
Missing: Coach Tim Burns, Shannon Burns
12U All-Stars Are South Shore Summer Softball League Division 2 Champions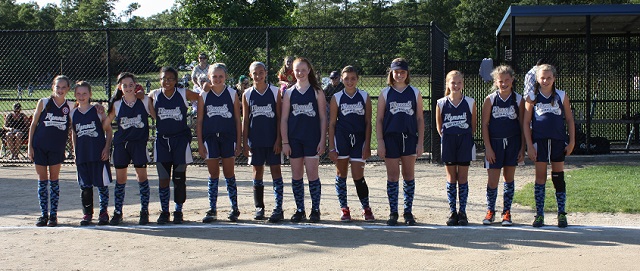 Shauna Riordan, Paige Riley, Madison Maurice, Katie Piasecki, Mae Raeke, Catherine Calabro, Kaylin Fehan, Haleigh Hefner, Ashley Burke, Morgan Utera, Carolyn Mullen, Alex Coffin
Missing in photo: Hannah Masterson
Coaches: Glen Riley, Dave Riordan, Joanna Holmes
2013 League Champions
Major League Baseball - VFW

Back Row - Manager Jim Hanna, Coach Randy Chase, LJ Fernandes, Coach Steve Whiting, Coach Chip Potvin
Middle Row - Connor Kuzia, Ben Dietzman, Brandon Wheeler, Brian Potvin, Paul Torrey, Coach Steve Riordan
Front Row - Jarred Kuzia, Jeremy Whiting, Eric Chase, Marcus Johnson, Jonathan Riordan, Aiden Fratus
Farm League Softball - Anna's Waterfront