Plymouth Youth Baseball & Softball: Welcome
Registration for the 2014 baseball & softball season is open! Click on the Register Now button to get started.
Plymouth Youth Baseball & Softball
P.O. Box 1474
Plymouth, MA 02362
508-746-9297

We are located in America's Hometown of Plymouth, Massachusetts. We operate baseball programs for boys and girls from ages 5 to 12 and softball from ages 8 to 16. For information about our programs please call 508-746-9297. We look forward to hearing from you.

2014 Season
Baseball programs are available for children ages 4 - 12 that live in precincts 1, 2, 3, 4, 5, 10, 11, and 13. Softball programs are available for children ages 8 - 16 that live anywhere in Plymouth.
Registration
To register online, click on the Register Now! button at the top of the page.
The age determination date for baseball is April 30, 2014 while the age determination date for softball is December 31, 2013.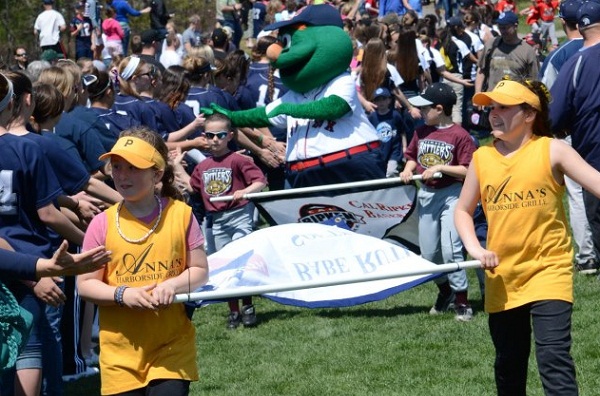 Opening Day 2014
Opening Day for Plymouth Youth Baseball & Softball will take place on Sunday, April 27th at 12:00 PM at Forges Field. Please arrive by 11:30 AM. There will be a parade (led by Wally the Green Monster), followed by opening ceremonies and then games, fun, and food for the entire family.
Major League Baseball Games - TBA
Softball Games - Junior League and Senior League - TBA
Other Activities
Team Activities (Tug-of-war, 3-legged race and more)
All Ages test your throwing accuracy and speed
PYBS Opening Day Sweatshirts and T-shirts for sale
Players eat lunch for free
Teams will gather on the men's softball field near the playground. Once your child has met their coach, parents should proceed to baseball field #1 (near the Kane Concession Stand) where the opening ceremonies will take place.
Parking is limited. Please car pool and park in the lot on the hill near the highway as there will be many families at Forges Field that day. Please do not park along the road.