Point Loma Little League: Welcome
12/13 INTERMEDIATE ALL-STARS CONTINUE TO PLAY GREAT BASEBALL.
DISTRICT 32 & SECTION 6 CHAMPIONS!!!
Next stop, Sub Divisions in Alta Loma CA on July 5th.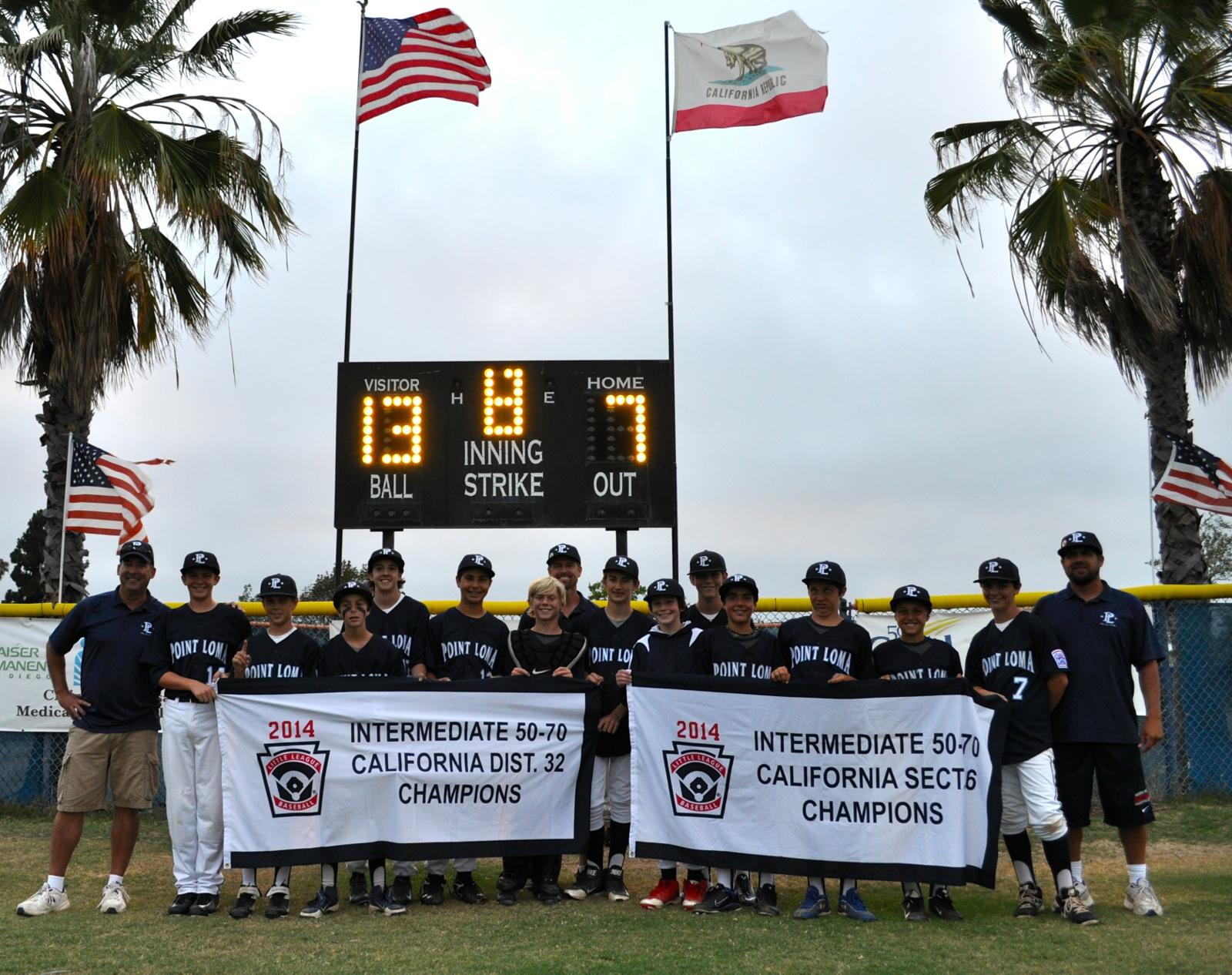 ---
CONGRATULATIONS TO OUR 12/13 INTERMEDIATE ALL-STARS!
DISTRICT 32 CHAMPIONS!!!!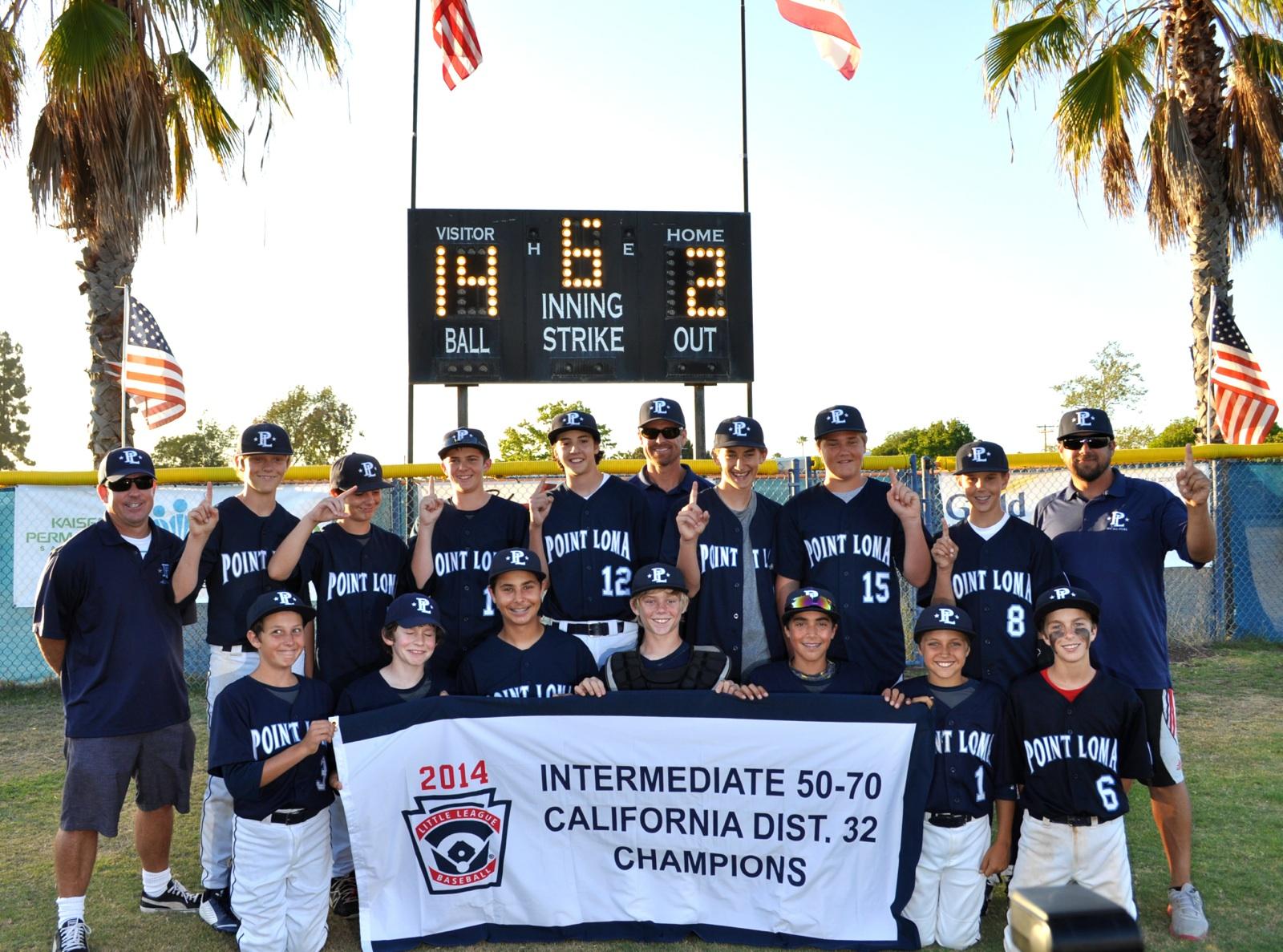 ---
EVERYONE, PLEASE MARK YOUR CALENDARS:
CLOSING CEREMONIES - SATURDAY, JUNE 7TH AT 12:30

HOT DOG & ICE CREAM PARTY STARTS AT 11:00 AM!

Every player will be given tickets redeemable for a hot dog and ice cream!
Please plan on arriving no later than 12:00 to give yourself time to find parking and get your team assembled-
Players should wear their team jersey and hat (full uniform is optional, shorts are fine).
---
Congratulations to the American League Champions
Team 1, Voit Real Estate!
[picture coming]
---
Congratulations to the Intermediate League Champions
Team 3, Coldwell Banker!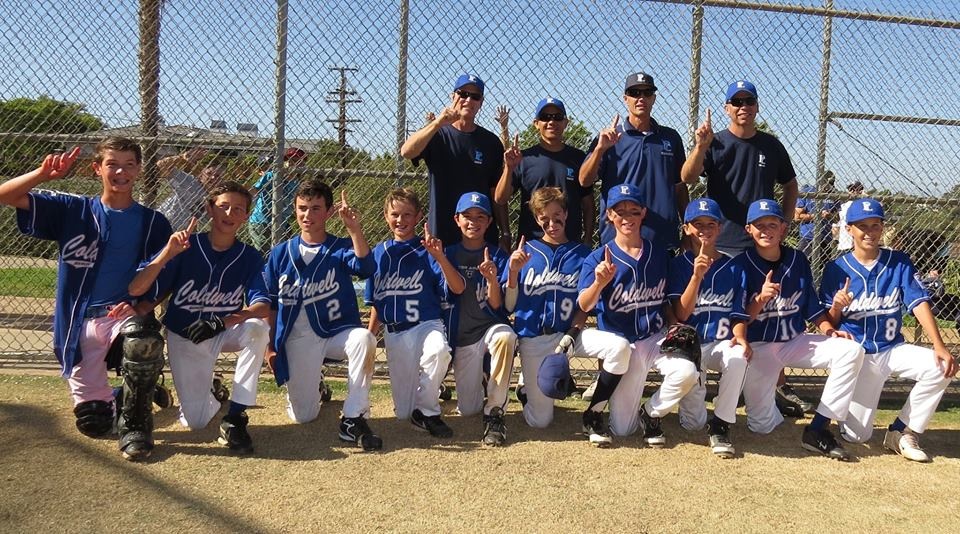 Coaches: Dick Peterson, Ricky Bregman, Sean Green, Mark Berry
Players: Ben B, Max B, Kenny B, Wes P, Zach H, A.J. S, J.P. S, Corbin C, Phil S, Camden G
---
Point Loma Little Leaguer's Honored Their Moms on Mother's Day
Thank you to All Mom's for all that you do... you are the real MVP's of the League!

---
Fish Taco Day Was a Huge Success!
150lbs of fresh Yellow Fin Tuna provided by the Ekstroms (http://www.royalstarsportfishing.com)
Grill provided by The Brigantine Family of Restaurants (http://www.brigantine.com)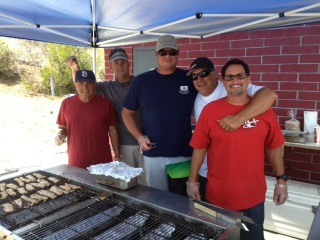 "Just had to say, it was a great day of BBQing with this group of all stars. Thanks again to the Ekstroms and Curtis family. We must have served over 600 tacos. Didn't look like we were going to get through it all, but by the end of the day there was only one bag left. Those late National League games cancelled their Saturday night dinner plans." - Darren Correia
Thank you to everyone who made this day so successful!
---
****IMPORTANT****
Parents, Coaches & Players:
Please Remind All Players and All Child Aged Family Members of Players To Stay Off Of The Tennis Courts
Unfortunately we have had several issues related to young people from the Little League Field skateboarding and/or playing on the tennis courts. There are signs that clearly state that skateboarding on the tennis courts in not allowed. Please remind your players/kids to stay away from the tennis courts.
Thank you!
---
Win or Lose, there's always smiles surrounding the snack shack.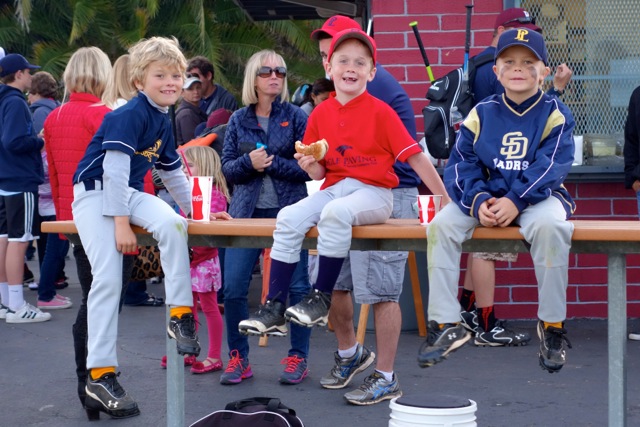 ---
2014 PLLL Season
The 2014 Point Loma Little League Season is officially underway!
With the largest number of registered players in recent history (more than 300), this year is sure to be full of great moments.
The Season was kicked off with an Opening Day Celebration that included great music and an introduction of all the teams. The Ceremony concluded with a guest appearance by J.J. Curtis who sang Happy Birthday to our beloved President, Mitch Shirts!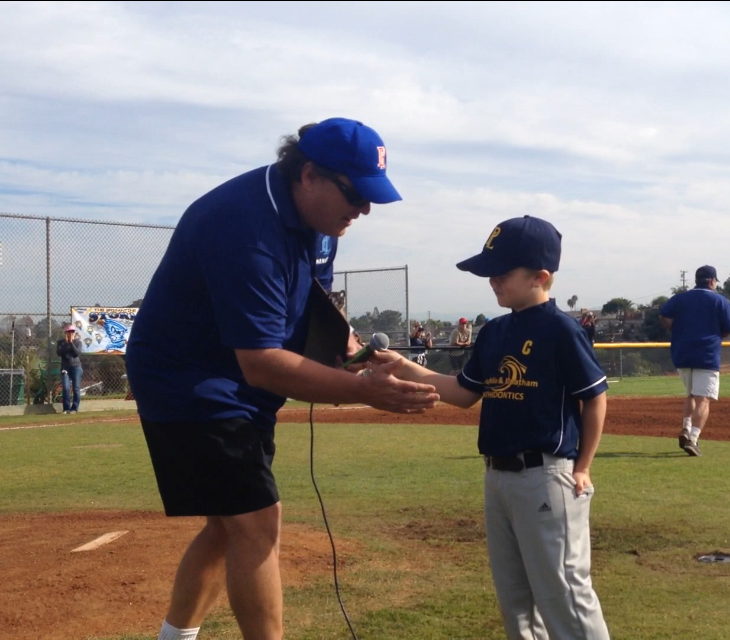 Code of Conduct
PLLL Boundary -- 2013 Season Map