Piqua Youth Soccer Association: Welcome
Piqua Youth Soccer Association Welcomes you to the 2014 Season!
P.O. Box 526 Piqua, Ohio 45356 / PYSA is part of Darke-Miami SAY. / S.A.Y.- Soccer Association for Youth "Kids Having Fun!" SAY Vision Statement:To provide an opportunity for all youth to play recreational soccer.General Information: Piqua Youth Soccer offers leagues for ages 4-17. Description: Practice for PYSA starts in late July. Games follow four weeks after. and run to early October. Player registration is set for March 15th and March 22nd (10am-4pm).
PIQUA YOUTH SOCCER PLAYER REGISTRATION IS HERE!!!!!!!!!!!!!!!!!!!!!!!!!!!
LATE SIGN-UP FEE WILL BE DOUBLE THE NORMAL FEE
Registration IS Saturday, March 15 & 22 / 10:00 AM to 4:00PM
For registration Info Contact Nick Davidson at
570-8604 nhdavids@woh.rr.com
(Only two dates to sign up)
Pre-school Ages 4-5 Yrs. Old $20 per child
Ages 6-13(Age on August 1 2014)
$35 for One (1) Child;
$65 for Two (2) Children;
$95 for Three (3) Children;
$125 Maximum for Four (4) or more Children
*No Co-Ed This Year(14-17 age group)*
PYSA does offer on line registration for our players to sign up. But we feel it is best to meet in person to answer any questions that may come up. It also gives an opportunity to try on sample uniforms, sign up for coaching or volunteering, and meet board members.
Piqua Youth Soccer is now using electronic registration, also credit cards are now accepted. Each family will need to create an account online at sports.bluesombrero.com/piquayouthsoccer. A family account can be created at the mall during registration, or you can save time by creating an account online before the registration dates. Once on the website, click on the "Register" button in the top right corner of the screen then fill out the required information. (Each family is required to create an account with Blue Sombrero to be able to register for soccer this year.) If registering ahead of time, bring your username and password with you to the mall for registration. An account can be created online ahead of time, however, registration can only be completed at the mall during these two days.
Preschool Preschool league will be limited to 4 and 5 year olds.
Fundraising PYSA has determined that all divisions / leagues will be required to participate in fund raising with the exception of pre-school. If you decide to participate in the fundraiser by selling the provided product (candy bars) you will be required to sell the entire amount. In other words you will not be able to sell a partial box and turn the rest in. Candy sales are a part of each Childs league fees. So if you decide to participate in the fundraiser, but do not wish to sell the supplied product, a $30 FEE in lieu of candy sales can be paid at time of registration.
PYSA / Challenger Camp Look for a representative from Challenger at registration(march 22) for chance to sign up. (On line registration also available)
Parent Code of Conduct This is an agreement stating, in full page format, that at all times the parents and guests will act in a respectful manner. The form also lists steps that PYSA can take in cases where the policy is being abused. We do not anticipate conduct problems this season, but this will aid us in dealing with any issues. It is a requirement that the form be signed at registration for the child to participate in any PYSA activity.
Player Travel
The following teams will travel to Troy, Covington, West Milton, Franklin-Monroe, and Newton. 8-9 Boys , 10-11 Girls and Boys , 12-13 Girls and Boys.
Tuesday, February 4
Co-Ed News
If you or someone you know planed on signing up for the Co-Ed league, this message may be of interest to you. Due to a lack of participation, and issues with coordination of the league, PYSA (Co-Ed 14-18 years old) will not participate in the Darke-Miami S.A.Y league for the 2014 season. This is not to say PYSA will not participate in years to come. There are still opportunities to play soccer if you wish. The high school team is always looking for talented soccer players. There is also a Covington-Bradford Co-Ed team that plays in S.A.Y. Select soccer may be another option for some players.
Challenger Camp Registration Open. ALSO...Tetra Brazil Camp!! *NOTE* 2 Different Weeks!
Challenger British/ Tetra Brazil Soccer Camps

Piqua Youth Soccer Association is pleased to announce a year of partnership with

Challenger Sports

, providers of the USA's most popular soccer camp, to host a week long British Soccer and TetraBrazil camp during the weeks of

6/9/2014 – 6/13/2014

(British Soccer Camp) and

7/21/2014 – 7/25/2014

(TetraBrazil) at Pitsenbarger Sports Complex.

The camps will run Monday through Friday and each child will be coached by a member of Challenger's British or Brazilian coaching staff flown to the USA exclusively to work on these programs. Challenger will hold over 3,900 British Soccer Camps and 350 TetraBrazil Camps this summer and will coach over 150,000 players between the ages of 3 and 18, as well as completing FREE coach education clinics for over 30,000 parents and coaches. Each camper will receive a FREE camp T-shirt, soccer ball, soccer poster, individual skills performance evaluation and free access to an educational soccer website. In addition, any child who signs up online by

4/25/2014

(British Soccer Camp) or by

6/6/2014

(TetraBrazil Camp) will receive a genuine British or Tetra Brazil Soccer replica Jersey valued at $39. For further information please visit

www.challengersports.com

.

Sign up on line 45 days or more prior to camp, and your child will receive the free replica jersey. Every child will receive a free ball, t shirt, poster and skills evaluation at camp!

*** Just a reminder these camps are during two different weeks.*** Tetra Brazil camps would be considered more advanced, while the British camps is our traditional more wholesome experience which is challenging yet more conventional.

Click here to register for Piqua Youth Soccer Tetra Brazil, June 9th-13th

Challenger's TetraBrazil Soccer Academy offers unique programs of technical development that challenge each player to raise their game to new heights. The TetraBrazil curriculum has been designed by our professional coaches to provide teams, coaches and players with the same, expert level of training received by the top youth players in Brazil. The TetraBrazil Soccer Academy will teach your child more than just techniques and tactics. The TetraBrazil coaching staff will bring an authentic taste of the flair, passion, and creativity of Brazilian soccer to our camps. Each camp is custom built to meet the needs of your players so Challenger will be directed by the organization on the content of the camp that they too require. The 2014 World Cup will be held in Brazil and the level of excitement as we build towards the summer will be huge- this could be the biggest year in Brazilian soccer history!



Also PYSA will be providing you a chance to attend;

Click here to register for Piqua Youth Soccer British, July 21st-25th

↑Sign up for this camp by June 6th to get the free British Jersey ↑

Click for →British Soccer movie

Piqua Youth Soccer is pleased to announce another year of partnership with Challenger Sports, providers of the USA's most popular soccer camp, to host a week long British Soccer camp during the week of July 21st – 25th at Pitsenbarger Sports Complex- Soccer Fields, 1421 South Street, Piqua, OH 45356

Challenger's British Soccer Camp is more than a week of drills and skills. In addition to taking part in a daily regimen of foot skill development (through the 1,000 touches curriculum), technical and tactical practices and daily 'World Cup' tournament style plays, each child will be treated to a rich cultural experience and lessons on respect, responsibility, integrity, leadership and sportsmanship. Each camp is custom built to meet the needs of your players so Challenger will be directed by the organization on the content of the camp that they too require.


Cost for the camp can be seen by clicking the Registration Link.



Saturday, April 6
New Concussion Information! Click Here
Piqua Youth Soccer will require all head coaches, assistant coaches, ...

Friday, January 6


Display





News Bits and updates.
Referees Needed
Are you an experienced referee, or looking to get started? Please contact us. Our Board list is in the menu.
**Notice**
Registration fees have increased $5 for the 2013 season. So a standerd registration will be $35.
There will be a post season tournament for SAY teams that travel. Starts Mid-October, watch for the tournament meeting date and time.

Like us on Facebook!
Monday, April 12
Want to Avoid seeing one of these?
Better get the Say Rules.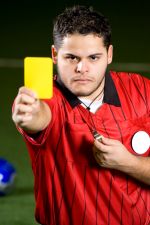 S.A.Y. 2010-11 Rule Book
Tuesday, February 4
Piqua Youth Soccer