Piqua Youth Soccer Association: Welcome
Piqua Youth Soccer Association Welcomes you to the 2013 Season!
P.O. Box 526 Piqua, Ohio 45356 / PYSA is part of Darke-Miami SAY. / S.A.Y.- Soccer Association for Youth "Kids Having Fun!" SAY Vision Statement:To provide an opportunity for all youth to play recreational soccer.General Information: Piqua Youth Soccer offers leagues for ages 4-17. Description: Practice for PYSA starts in late July. Games follow four weeks after. and run to early October. Player registration is set for March 9th and March 16th (10am-4pm).
Saturday, August 17
PYSA Field Work Day This Friday!
Hi PYSA members, Just a note about this Friday the 23rd.
As opening day approaches (this Sat!), we are making an effort to recruit some volunteers to assist in preparing the soccer complex so it is ready for Saturday's activities. We plan to meet this Friday @ 5:00pm at the fields and should be able to be complete by 8 or 8:30. A short list of items we *need* to complete would be,
· Mowing the grass where the painted lines are placed
· Repainting the lines after mowing (more lawn mowers would be handy)
· Nets; nets need to be secured to the goal posts and cross bar and any holes repaired, goals need to be checked to make sure they are secured to the ground per safety guidelines
Working on the goals and nets will definitely be a priority for the safety of the players. It's part of the ref's pre-game checks to make it known if the nets and goals are not in order. If for some reason we cannot get this completed it will have to be done by the referees and coaches before the start of any games. That would cause a big delay and we would like to avoid it.
Some other items we would like to complete if we have the volunteers would be,
· Placing the field numbers on the nets
· Trash receptacles with new liners placed around the complex
· Bleachers placed at the sidelines
· Restroom facilities, and concession area cleaned and stocked
· Weeds and grass knocked down (trimmed) from our dirt mound
· Re-touch the paint on our wall for pictures
So please, as you enjoy any recreation time this week please keep us in mind and consider helping get everything ready for all the kids to play soccer this Saturday. Feel free to bring any items or tools that may help you out, we have only a limited amount of tools. Things such as cutters for rope/string, lawn mower, weed trimmer. Also keep in mind all of the year round work the board members have put in. And all of the sacrifices they will have to put in the rest of this year to keep it going.
Thanks.
Jamie Powers
Saturday, April 6
New Concussion Information! Click Here
Piqua Youth Soccer will require all head coaches, assistant coaches, ...

PIQUA YOUTH SOCCER PLAYER REGISTRATION HAS PASSED. Click for more Info



Friday, January 6


Display





News Bits and updates.
Referees Needed
Are you an experienced referee, or looking to get started? Please contact us. Our Board list is in the menu.
**Notice**
Registration fees have increased $5 for the 2013 season. So a standerd registration will be $35.
There will be a post season tournament for SAY teams that travel. Starts Mid-October, watch for the tournament meeting date and time.

Like us on Facebook!
Monday, September 5
Piqua Youth Soccer
Monday, April 12
Want to Avoid seeing one of these?
Better get the Say Rules.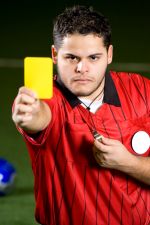 S.A.Y. 2010-11 Rule Book