Pilgrim JOVC: Dedication to Coach Moore
Coach Jim "Chief" Moore
Passing of a beloved Coach.
On May 5, 2010, Pilgrim JOVC lost a member of our family, Coach James C. Moore.
Coach Moore taught the youngest of the players in Pilgrim and the freshmen team at Bourne High School.
Coach Moore was always positive, no matter how many times the girls would stand there and let the balls drop in front of them. I never saw him raise his voice, it is a joy to watch him coach. He always encourages, teaches and shares his knowledge with those who would seek it. These are words written by Mrs. Faria who has created a Facebook page dedicated to Coach Moore (We love Coach Jim "Chief" Moore). While they may have been written by Mrs. Faria they are duplicated by everyone who had the pleasure of knowing Coach.
If you would like to see some great pictures of Coach over the years and read some comments written by those that loved him, please check out his Facebook page.
He truly was one of a kind and is missed every day by those that knew him. ♥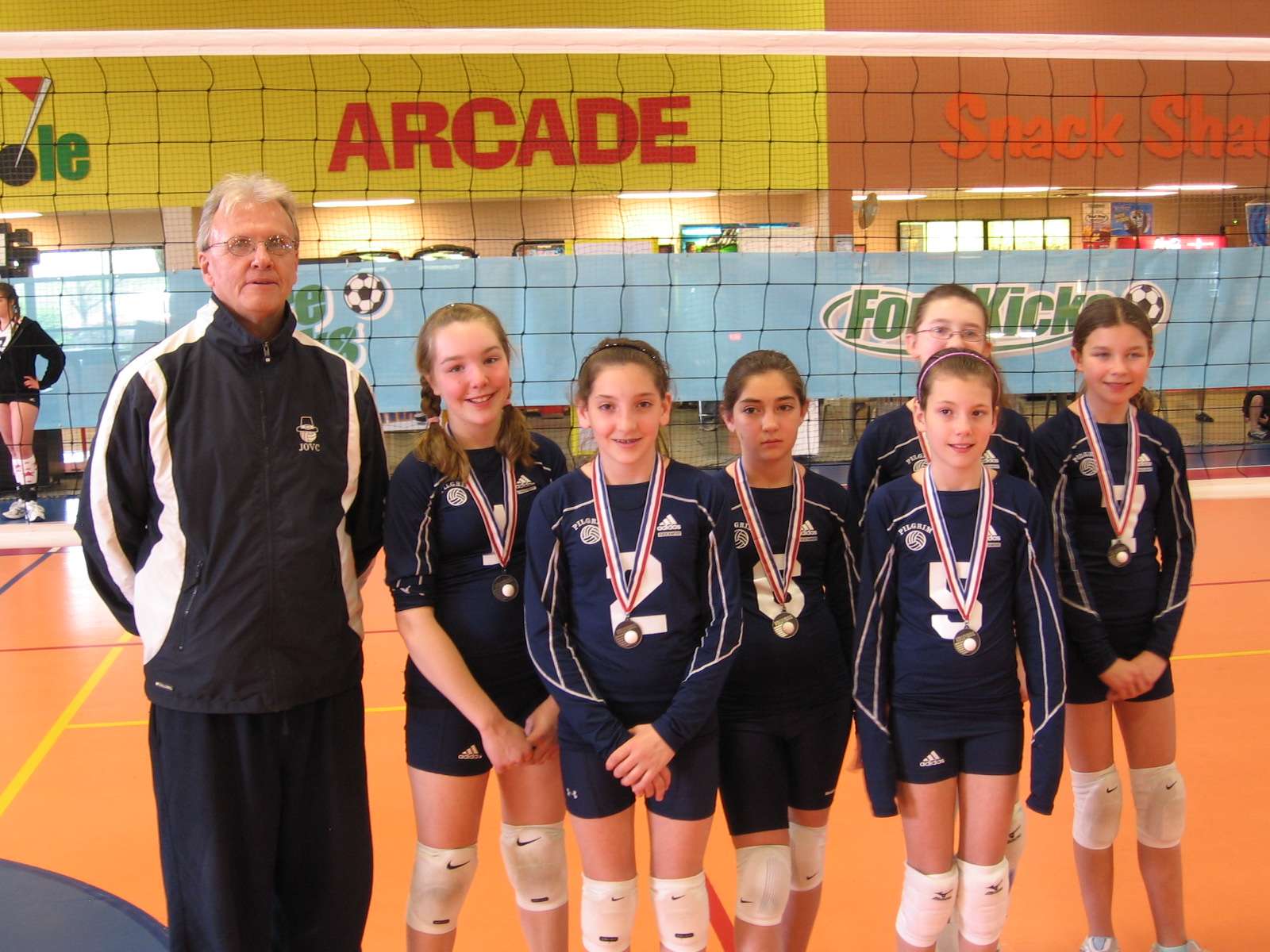 Coach's 2010 JOVC Team