Tuesday, August 12
The Mighty Cross Country Titans of Poway
Poway High School Cross Country Team Practice Schedule
Practice Mon. - Fri. 3:30 PM - 5:30 PM
Saturday Practice 8:00 AM - 9:45 PM
Please check Events for meet and additional details
Questions: email Coach Jackson at bjackson@powayusd.com
Check the Team Handouts for parent information, rules, policies, and much more...
Click
here
for direct quick access!
Access Online Team Store by clicking
here
.
Uniform required (W: Augusta Top/Adidas Tight; M: Adidas Singlet & Utility Short)
Uniform is the same as last season. All other items are optional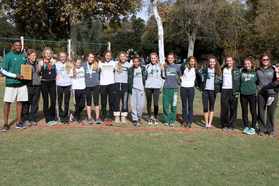 '13 Palomar League Champs, CIF-SDS D2 Runner-up, CIF State D2 10th Place
Tuesday, August 12
Poway XC Team Night hosted by Road Runner Sports
Poway Cross Country will be having a team event at Road Runner Sports on Wednesday, August 27 at 6 P.M. Please come out and enjoy the evening with great savings, running education, free food and raffle prizes!
10% Athlete Discount (20% if you're a VIP Member)
FREE 1-on-1 Shoe Dog Foot Analysis
60-day Wear'em & Love'em guarantee on Shoes
And, earn $ for TITAN XC! (based on attendance, so the more bodies the better)
Please attend and show your Poway Cross Country pride! Additional details about this event can be found on the handout listed below.
Handout:
Fundraising
Tuesday, August 12
Run-A-Thon Fundraiser!
The Poway Cross Country team will be hosting a 5-mile Run-a-thon on Saturday, September 6th. Please make a pledge in support of Titan Cross Country and help Poway student-athletes meet their goals. PHS XC student-athletes will have pledge sheets. Additional sheets can found at the link below. Additional information can be obtain by contacting Coach Till at kristitill@yahoo.com.
Handout:
Fundraising
Tuesday, August 12
Shoes with Heart
Tuesday, August 12
Support Poway Cross Country through eScrip