Palm Harbor Little League: Welcome
AMP Pro Training
and their developmental staff was at Sunderman field
on Saturday September 24th to begin our league training program.
We had an amazing turnout. We would like to thank Addison and David for coming down and showing us some great drills and giving us great advice. They will be coming down to individual practices throughut the season to help our coaches further develop our league.
"One of the best attended and engaging coaches clinic we have ever done,
Very impressed with the organization and level of coaches at the league.
We can't wait to begin the practices!"
-Addison Maruszak AMP Pro Training
Tap into the economic power of hundreds of families who make up Palm Harbor Little League.
The participation of businesses and individuals in our Sponsorship programs assists the league in providing uniforms and equipment for our players and to fund special projects. In turn, PHLL provides you or your business with a valuable advertising opportunity that shows support of our community.
CLICK HERE TO DOWNLOAD THE 2016 SPONSORSHIP FORM
https://www.eteamz.com/phll/files/RevisedSponsorForm2016.pdf
---
We are still looking for Volunteers and Umpires for Baseball and Softball!
Please reach out to us!
VOLUNTEERS
If you are interested in volunteering, or you are a returning volunteer
please fill out the appropriate form below.
PHOTO ID and SOCIAL SECURITY NUMBER is a must.
2016 Volunteer Form:
http://www.littleleague.org/Assets/forms_pubs/VolunteerApplication16.pdf
2016 Returning Volunteer Form:
http://www.littleleague.org/Assets/forms_pubs/Returning-VolunteerApp16.pdf
Medical Release Form:
http://www.littleleague.org/Assets/forms_pubs/asap/Medical_Release_Form.pdf
---
RAINOUT HOTLINE
Rainout information is available on the rainout tab from the CSA Palm Harbor website: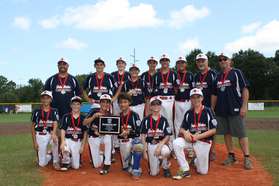 District 12 All Star Runner Ups
Monday, September 26
FALL SCHEDULES ARE UP!
Welcome to PHLL FALL BALL 2016!
The schedules for all divisions are up under the schedules tab on the home page.
Check back for more news and info as the season goes on.
Play Ball!
PHLL