Palm Harbor Little League: Welcome
Online Registration for Baseball and Softball Fall Season is now open!
Walk-in dates will be announced within the next week for all new players or players playing on a School Waiver.
REGISTER NOW!
---
FALL BALL WALK IN REGISTRATION DATES AND START DATE
WILL BE DETERMINED AT OUR AUGUST BOARD MEETING WEDNESDAY 8/3.
CHECK BACK SOON!
---
Tap into the economic power of hundreds of families who make up Palm Harbor Little League.
The participation of businesses and individuals in our Sponsorship programs assists the league in providing uniforms and equipment for our players and to fund special projects. In turn, PHLL provides you or your business with a valuable advertising opportunity that shows support of our community.
CLICK HERE TO DOWNLOAD THE 2016 SPONSORSHIP FORM
https://www.eteamz.com/phll/files/RevisedSponsorForm2016.pdf
---
CONGRATULATIONS to the Palm Harbor Majors All Stars
for finishing 2nd in the District 12 All Star tournament.
---
We are still looking for Volunteers and Umpires for Baseball and Softball!
Please reach out to us!
VOLUNTEERS
If you are interested in volunteering, or you are a returning volunteer
please fill out the appropriate form below.
PHOTO ID and SOCIAL SECURITY NUMBER is a must.
2016 Volunteer Form:
http://www.littleleague.org/Assets/forms_pubs/VolunteerApplication16.pdf
2016 Returning Volunteer Form:
http://www.littleleague.org/Assets/forms_pubs/Returning-VolunteerApp16.pdf
Medical Release Form:
http://www.littleleague.org/Assets/forms_pubs/asap/Medical_Release_Form.pdf
---
RAINOUT HOTLINE
Rainout information is available on the rainout tab from the CSA Palm Harbor website: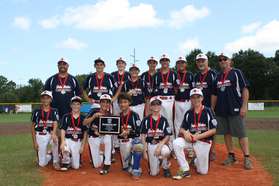 District 12 All Star Runner Ups
Thursday, May 26
2016 SPRING TOP TEAM CHAMPS