Petroglyph Little League: Welcome
Petroglyph Little League
2017 Season
Welcome all Petroglyph Families to our 2017 Petroglygh Little League Baseball and Softball Season!
Field Maintenance Day
Saturday, March 25
9:00-1:00pm
Greetings Petroglyph Families! Our annual Field Maintenance Day will be Saturday March 25 starting at 9:00am! Bring your shovel, rake, broom and some elbow grease to help clean up the field your child will play on this season! The team with the most participation will receive a pizza party and water balloon fight at the field! Invite friends and neighbors to come and help represent your team! May the most helpful team win!
Opening Day Ceremonies
Saturday April 1
See you at the ballfields as we celebrate our 2017 season!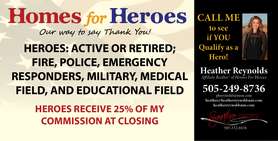 Homes for Heroes
Petroglyph Little League boundaries