Petroglyph Little League: Welcome
Tuesday, March 17
Welcome to the Petroglyph Little League website!
Spring 2015 Season
Welcome all Petroglyph Families to our 2015 Petroglygh Little League Baseball Season!!!!
Our 2015 season practices have begun and the regular season is right around the corner. This is an exciting time of of year and we are sure you are all ready for the season to begin. Opening day is coming up on Saturday April 11, 2015 (time TBD) and should be a great event to kick off the season. We are also looking for volunteers to help us with our field maintenance day which is Saturday March 21, 2015 from 9am until we are done or around 1:00 pm (which will be earlier with more help). Uniforms will be given to the coaches to be handed out prior to the season starting. We are all looking forward to another fun and successful spring baseball season at Petroglyph Little League.
Upcoming events:
Field Maintenance Day: Saturday March 21, 2015 beginning at 9am.
Opening Day Ceremonies: Saturday April 11, 2015 (Time TBD).
First games of the season: Saturday April 11, 2015 check your team schedule for exact game time.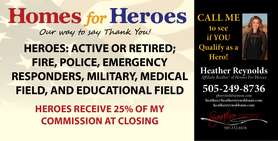 Homes for Heroes
Take Me Out.. by Dr John
Friday, March 14
See who is sponsoring Petroglyph Little League
Click on our sponsors bar to see what local businesses are supporting Petro !
Thank you to all who help our community !
Contact Information
Petroglyph Little League boundaries