Petroglyph Little League: Welcome
Welcome to the Petroglyph Little League website!
Spring 2016 Season
Welcome all Petroglyph Families to our 2016 Petroglygh Little League Baseball and Softball Season!
Tryouts are Saturday February 13th and 20th at Petroglyph Little League in Mariposa Basin Park at 4901 Katchina St. Saturday the 13th; 11:00 AM: Major baseball and all softball 12:00 PM: Junior and Senior baseball 1:00 PM: Minor baseball Saturday the 20th; 11:00 AM: Minor baseball 12:00 PM: Major baseball and all softball 1:00 PM: Junior and Senior softball Players should dress warm and in layers and bring their ball glove, helmet if they have one, bat if they wish, and wear cleats. T-ball and Minor Machine Pitch players do not need to tryout.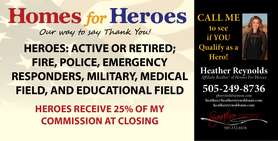 Homes for Heroes
Take Me Out.. by Dr John
Friday, March 14
See who is sponsoring Petroglyph Little League
Click on our sponsors bar to see what local businesses are supporting Petro !
Thank you to all who help our community !
Contact Information
Petroglyph Little League boundaries