Peter J. Foley Little League: Welcome
Spring 2017 Registration Information
Registration will be held in the following dates and times at Peter J Foley Clubhouse:
Thursday, March 2nd, 6PM - 8PM
Saturday, March 4th, 10AM - 2PM
Saturday March 11th, 10AM - 2PM
Boys and Girls who are age 4-12 on April 30, 2017 that live on the westside of Naugatuck or the Town of Middlebury are welcome to play ball!
**Any child enrolled at Andrew Ave Elementary, Western School, Salem School, Hillside Intermediate & St. Francis/St. Hedwig School can play at PJFLL**
Fee Structure:
Single Player Age 4,5 or 6: $90 inclusive of fundraising
Single Player Age 7 in farm league: $90 inclusive of fundrasing
Single Player Age 7-12 in Minors or Majors: $120 inclulsive of fundraising
Multiple Players: $150 + $25 fundraiser per player.
...and please remember your child's birth certificate and medical insurance card!
---
Skills Evaluation Information (Tryouts)
Spring 2017 Enrolled Players who wish to participate in the Major or Minor Leagues MUST ATTEND AT LEAST 1 SKILLS EVALUATION March 18th or March 19th. Players are encouraged to attend both.
Skills Evaluation will take place at Hillside Middle School in these age/time groupings:
Saturday, March 18th:
3PM to 4PM...11 and 12 year olds
4PM - 5PM...9 and 10 year olds
5PM to 6PM...7 and 8 year olds
Sunday, March 19th:
12PM - 1:15PM...11 and 12 year olds
1:30PM - 2:45PM...9 and 10 year olds
3PM to 4PM...7 and 8 year olds
Players should bring their glove, and wear regular sneakers for indoor baseball drills. Bats are optional but there will be plenty provided by the league.
---
Congratulations to our 2016 Champions: The Athletics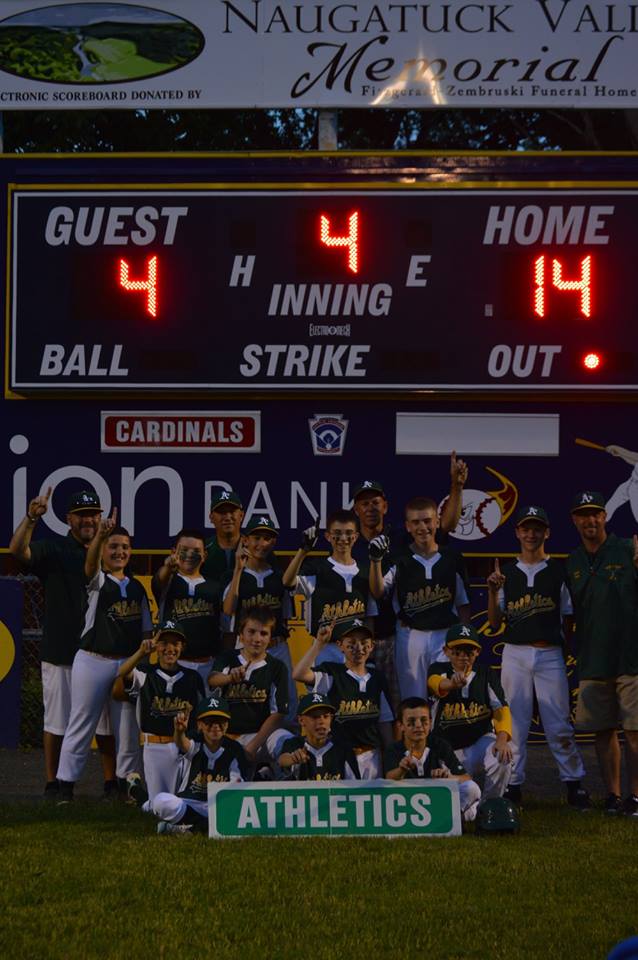 ---
Congratulations to our 2016 Minor League Champions: The Rock Hounds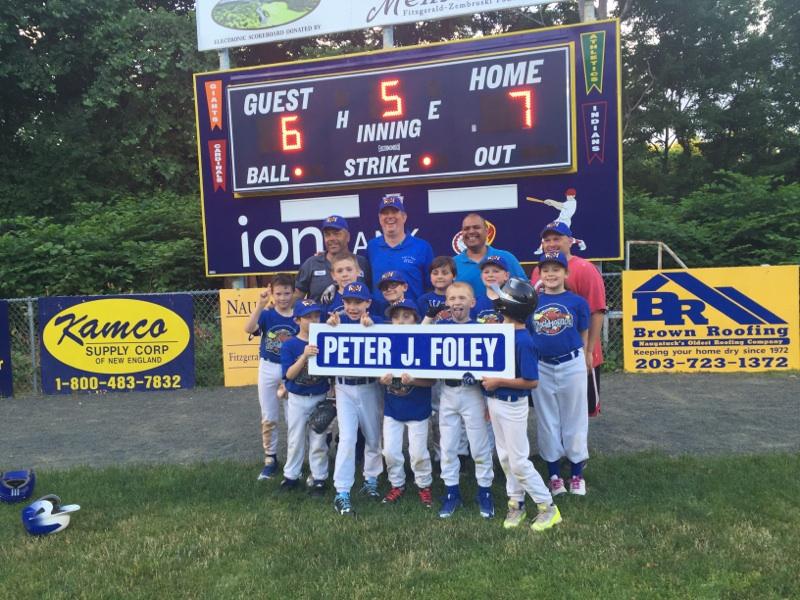 ---