PERRYVILLE LITTLE LEAGUE: Sponsors
Perryville American Legion Post 135
300 Cherry St
Perryville, Maryland
21903



Phone: 4106422771
Jerry Skrivanek VFW Post 8185
520 Susquehanna River Rd
Port Deposit, Maryland
21904



Phone: 4106429297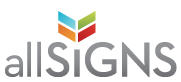 all SIGNS
5289 Pulaski Hwy
Perryville, Maryland
21903


HISTORY

When looking to create a custom sign for your company, turn to your neighborhood sign shop, Allsigns. With over 20 years in business, it is our goal to provide you with a level of professionalism and personal service unmatched by national chain stores. We can help you meet tight deadlines with our quick turn-around time!

Allsigns was established in 1990 in Bel Air, MD to provide signs for the local community. In the years to follow, Allsigns developed more services and added new products to better meet our customer's needs. Following this commitment to service, in 1994, Allsigns expanded to offer wholesale screen printing to the sign industry nationwide.

Allsigns prides itself on the long term relationships it has built with customers, employees, vendors and the local community. We offer state of the art printing equipment with our 5' x 10' flatbed printer and our 63" digital printer. Whether you are looking for signs to start a new business, interested in advertising for a school event, or wish to create a full vehicle wrap, we would be glad to assist you with your needs. We look forward to hearing from you.

CONSULTATION SERVICES

Are you purchasing a sign for the first time? Here are some factors to consider: What message are you trying to convey to your customer? Where will the sign be located – indoors or outdoors? Is this sign permanent or temporary? Does your company have a certain logo, color scheme or font that you would like to use on the sign? Together, we come up with a concept and one of our designers will create a proof for you to review. Being able to visualize the layout before production insures that you will be satisfied with the final product.

ART, LAYOUT AND DESIGN

You can either supply the design (see policies section) or our talented team of designers can work with you to create a layout. Our goal is to create a high end design to add visual impact to your company. Since a company's sign is often the first impression to customers, it needs to be a lasting impression! Already have a layout? We can match pantone colors to keep your company's branding and color scheme cohesive with your existing advertising.

INSTALLATION

Sign installation often requires knowledge of the material and steps to ensure the signs proper placement and longevity. Our installers are professional and accurate with sign placement and installation. Too busy to meet us at the installation site? No problem, you can either stake the position where the sign should be installed, explain to one of our associates about the desired location, or allow the installer to survey the site and choose the most desirable location for visual impact.
allsignsmd@comcast.net
Phone: 4106429300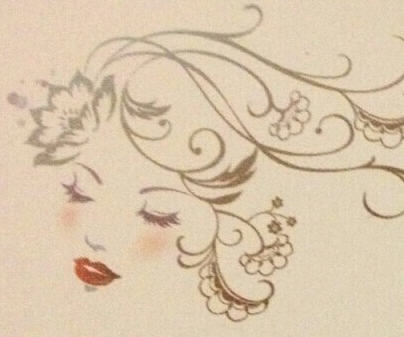 Curl Up and Dye Salon
Curl Up and Dye Salon
5443 Pulaski Highway
Perryville, Maryland
21903


Small Town Salon With Lots of Style !! Official Owner & Stylist :Rachel Doremus

Rachel has been a licensed cosmetologist since 2001. Rachel became a wax specialist during her career.She has taken many courses and worked with the best brands from Paul Mitchell,Redken,Bed Head, Biolage and many more!
curlupanddyesalon21903@gmail.com
Phone: 4432064239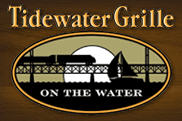 Tidewater Grille
Tidewater Grille
300 Franklin Street
Havre de Grace, Maryland
21078


The Tidewater Grille - A Spectacular Setting...

Nestled on the quiet banks of the lower Susquehanna in view of the headwaters of the Chesapeake Bay, the Tidewater Grille offers
a spectacular setting in which to enjoy a relaxing meal, either on the outside decks, inside the 4-seasons porch, in the cozy dining room,or in the bar. Take a Virtual Tour! Extensive use of glass and the open design of the restaurant ensure views of
the water regardless of where you sit. The expanded bar and lounge features a Cruvinet wine bar, a complete selection of liquors, and a great variety of bottled beers and beers on tap. The menu selections appeal to customers seeking a finer dining experience as well as to those who want to "kick back"
and enjoy a casual meal. Fresh seafood and local fare are menu mainstays.

Live entertainment is presented Thursday, Friday, and Saturday evenings featuring jazz, classic rock, and 'Americana'.
The Grille also offers a private banquet room that comfortably seats up to 50 people with full service and a private bar. A 90-foot long dock is available at no charge for guests arriving by boat and the deck is pet friendly. The views are awesome and the waterfowl abound. So whether you are seeking a romantic waterfront meal, coming off the boat for a quick bite and a beverage, or simply enjoying the trains crossing the Susquehanna, the Tidewater Grille is a must do for dining in Havre de Grace.

Member of Havre de Grace Main Street
Phone: 4109393313
Fax: 4109394860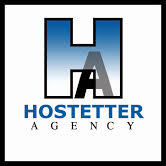 Hostetter Agency, INC.
206 West Bel Air Ave
Aberdeen, Maryland
21001


The Hostetter Agency specializes in auto, home, business, life and health insurance. A firm of proven professionals, the Hostetter Agency has been providing prompt, efficient and personalized service to it's Maryland customers for years.

Maintaining the highest standards in the industry for over 40 years, John Hostetter is the agency principal and brings a solid background in the insurance industry to the table each time he meets with a client. Establishing mutual trust and providing outstanding service are the cornerstones to his long term relationship with his customers.

Phone: 4102726110
Fax: 4102723057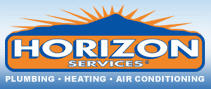 Horizon Services
302 Century Blvd
Wilmington, Delaware
19808


On-Time Service. Up-Front Pricing. And The Job Done Right and Clean the First Time. GUARANTEED!

Horizon Services is the Delaware Valley's largest and most referred home services company, ready to meet all of your service needs for heating, air conditioning, plumbing, drain cleaning and sewer and water line replacement and repair. We are also the region's premier seller and installer of energy-efficient heating and cooling systems.

Thousands of satisfied homeowners throughout Delaware, Southeastern Pennsylvania, South New Jersey, and Northeastern Maryland have relied on Horizon Services for over 20 years to service and install the right plumbing, heating and air conditioning systems and equipment for their family, to be there when we promise and to guarantee everything we do in writing.
cmishaw@horizonservices.com
Phone: 3022213511
Fax: 3027629036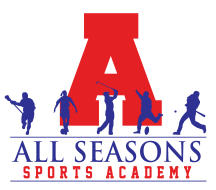 All Seasons Sports Academy
801 Elkton Blvd
Suite 3
Elkton, Maryland
21921


Founded in March 2013, All Seasons Sports Academy is a full service, indoor sports facility. If you're looking for a high quality indoor turf field for a team practice or just looking to get some individual work done, we're the place for you.

We have two fully turfed fields with the highest quality indoor turf on the market. The fields are capable of being their own individual fields or they can be broken down into multiple fields for shorter runs or to accommodate our younger clients. We have the appropriate goals for each respective sport. Whether you choose to play baseball, softball, soccer, football, lacrosse or field hockey, we can accommodate your sporting interest. We also have a space for a 40' and 60' baseball/softball diamond capable of handling full service games or just the ability to provide infield practice. There are three 70', fully retractable hitting and pitching tunnels available to meet your baseball or softball needs. For golfers, if you're tired of seeing snow on your course and you can't get out to play, come hit balls inside our very large hitting area.

The goal of All Seasons Sports Academy is to not only provide a high quality, full service indoor sports facility but to also provide the community with the ability to have year round practices, clinics and private instruction.

We also provide private instruction and various camps/clinics by some of the highest qualified instructors in our region.
clientservices@allseasonssportsacademy.com
Phone: 4432078268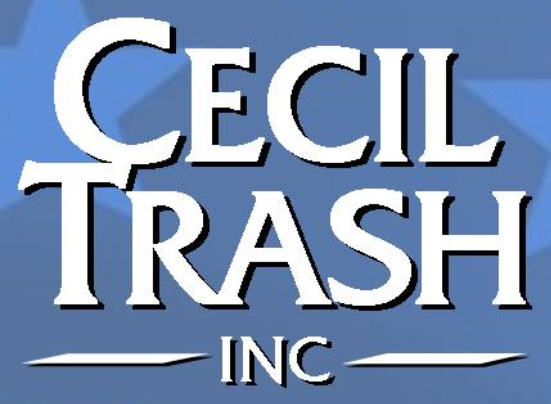 Cecil Trash, INC.
Waste & Recycling Removal
Reliable Service
Wheeled Containers Available
Locally Owned & Operated
Affordable Rates
Bulk Pick Up
len@ceciltrash.com
Phone: 4103788800

Mike Montgomery Auto, Inc
6 Barnes Corner Rd
Colora, Maryland
21917


Mike Montgomery Auto, Inc. was founded in 1982 by Mike Montgomery, Sr., who had a lifelong vision of working for himself. The business began in a small, dirt-floor tractor shed where Mike fixed the cars of family and friends, and repaired and painted the wrecked cars that he bought to resell. He worked at the shop nights and weekends as a way to make a few extra dollars to support his family after working one of his day jobs as a millwright. As word spread of Mike's engine knowledge and his repair skills, not to mention his sparkling personality, the business quickly grew. He retired from his millwright career in 1995 and fulfilled his dream of owning his own business and working fulltime for himself. Just one short year later, he obtained his dealership license and soon acquired a reputation for selling quality rebuilt cars at bargain prices. By 2000, Mike Montgomery Auto Body had expanded to become a leader among local auto repair businesses, staffed with skilled mechanics, talented paint specialists, and working with all the major insurance companies. Mike made all of this happen through honest, hard work, and he became known for his generous business practices when dealing with the community. His customers became friends who returned, again and again, and continue to do so to this day.

On September 3, 2006, Mike was involved in a tragic auto accident that took his life. His son, Mike Montgomery, Jr., immediately stepped into his father's shoes to continue the business. Mike, Jr. has committed himself to continue in the high values and integrity that he learned from his father.

In 2008, Mike, Jr. expanded the business further, adding a complete, state-of-the-art service department. With this addition, Mike Montgomery Auto, Inc. has become a one-stop repair shop. No matter what the problem—be it auto-body, paint or mechanical breakdown—Mike and the staff at Mike Montgomery Auto, Inc. can solve it. Our professional, experienced technicians and excellent customer service reps can make all your auto problems disappear. We're here to serve you, and we'd like to call you 'friend'.

"Every great business is built on friendship. My customers are my friends. I like to keep my friends close."
-Mike Montgomery, Sr.
Phone: (410) 658-4789

Barnes Corner Fitness 24/7
6 Barnes Corner Rd
Colora, Maryland
21917


About BCF24:
We are a 24-hour premier fitness, training, and yoga club with a strong commitment towards personalized service and individual attention for those seeking to achieve a healthier lifestyle.

Serving the greater Rising Sun and Port Deposit areas of Cecil County, BCF24 offers health and fitness in a brand-new, 8500 square-foot comfortable, clean facility. As a member, you will have 24 hour access to over 100 pieces of strength, cardio and free-weight equipment. Lead by experienced & certified instructors, BCF24 offers members free group classes, including indoor cycle and yoga, at convenient times. Other amenities include Personal Training, Senior Specific Programs, Men's and Ladies' locker rooms with private showers, FREE Wi-Fi, and affordable childcare options.

Get what you need from those who know how to provide it.

You have fitness goals. We have the facility and the people to make them a reality. However and whenever you like to work out, we've got you covered.

•Our mission is simple: "We change lives one member at a time."

•We are a locally owned and operated family business.

•As long as you are a current member with us we will never raise your rates.
•Our facility and equipment is different than other gyms and to prove to you how effective it can be we offer every member a chance to learn from one of our trainers.

BCF24 Personal Training & Guidance

Experienced and certified, our trainers offer positive and adaptive programs to assure that you will meet your fitness goals. Private, Semi-Private and Group Programs are designed to improve strength, endurance and mental focus for adults of all ages and all levels. Whether you are training for a competition, recovering from an injury or looking to have fun improving your fitness, our motivating staff will personalize a program suitable for your specific needs and goals. While training the body, they will also help re-train your mind to build healthy, sustainable habits through proper nutritional guidance.
Phone: 4106586161