Silver Bullets Basketball: Welcome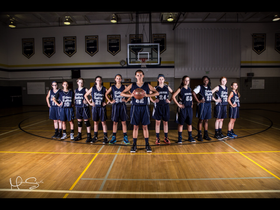 2015 8th Grade Team
Saturday, February 6
2016 FUNdamental Basketball Camp Brochure is in Handout section/a>
FUNdamental Basketball Camp
Registration has begun.
Print out the brochure from this HANDOUT section located at the top of this page.
We are using paypal this year as well as cash or check. Which ever is convienent for you to register.
Camp runs June 20th - 27th
or June 27th July 1st
9am- 12:15 daily.
Girls and Boys entering 2nd thru 9th grades.
Camp is held at Perry Hall High School.
Call Coach Caccavalla or email: 410-218-0745 linda.caccavalla@verizon.net
Play the greatest sport in the USA!
Forming Girls AAU 6th grade Silver Bullet team on April 8th.
Meeting held at Perry Hall High School 7-9pm
Coach Panageotou, the coach of the Perry Hall Varsity Boys Basketball Team will be coaching.
This is their 2nd year. Join and develop your game!
Saturday, February 27
USA Basketball Clinic Forming Now!
We could not form a 7th grade AAU team. Not enough athletes signed up.
BUT we never give up!
So we hooked up with USA Basketball and are running a Basketball Clinic.
You drop in on the days you are available.
It is open to Girls in grades 5th - 8th.
Mondays 7-9pm @ Perry Hall Middle School
Wednesdays 7-9pm @ Perry Hall Middle School
Beginning April 17th. We will be in touch. In the meantime call Coach Brajevich!
Call Coach Brajevich for questions: 443-465-3938
nbrajevich@bcps.org
Tuesday, February 1
Places To Play Basketball
1. St. Stephens Church - Jerusalem Rd. Kingsville - 6 courts in back of church - with lights
2. Golden Ring Middle School - 4 court - usually boys playing but girls can get in game.
3. Harford community college - 1 full glass outdoor court. by baseball diamond
4. GMC Transmission - route 7 - white marsh - only for employees - i got put out twice but had fun while I was there.
5. will add more in future.
Wednesday, June 17
Silver Bullets 8th Grade Team - 3-0 in Ocean City
The Silver Bullets 8th Grade basketball team went 3-0 this past saturday in Ocean City, Md.
A great rebounding game for Sarai, Vonnie, Carlee and Mary.
A great taking the charge for Kara.
Strong shooting by Jen, Kara, Miranda, Vonnie, Brianna, Sarai, and Leah.
Playing strong defense which deflected the ball into our hands were: Kara, Miranda, Megan, Vonnie, and Brianna.
We beat the Wolfpack, the Mustangs and the Unity.
Bring on the Baltimore Inner Harbor Jr Nationals this saturday.
Thursday, May 28
Silver Bullets Win Silver Medal
The 8th grade Silver Bullets team of Perry Hall won the Silver Medal by defeating IBA and W. Va. Warriors on Saturday and Sunday up in Boyds, Md. Congrats to Meghan, Casey, Leah, Mirander, Kara, Sarai, Jen, Vonnie, Mary, Brianna and Carlee for representing Maryland so well. Go Bullets!