Silver Bullets Basketball: Welcome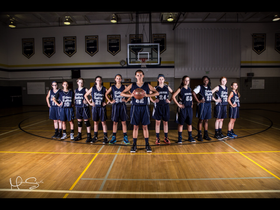 2015 8th Grade Team
Saturday, February 6
2016 Silver Bullets Season Is Coming!
Silver Bullets will be having teams and a meeting is scheduled if you are interested in trying out..
meeting February 21st, Sunday 10am
if you are interested call Coach Caccavalla 410-218-0745
more info to follow.
(at this time we have women's teams)
Silver Bullets "Fundamental Basketball Camp"
"Our 21st Year"
Dates: Week 1 - June 20 Week 2 - June 27
open to boys and girls entering grades 1st thru 9th.
One coach for every 4 campers!
Learn the fundamentals while having fun!
Learn from college players, high school players as they have learned to play the greatest sport ever!
Tuesday, July 7
FUNdamental Camp Is A Success!
Two weeks of FUNdamental Camp is completed.
160 campers worked with awesome coaches to learn the game I love.
Thank you to:
Sheldon Fleming, Makenzie Pitillo, Kinross Obiefule, Colby Giacumbelo, Brandon Randolph, Veronica Johns, Victoria Johns, Cori Spartana, Erin Briggs, Sarah Shriver, Alex Strohman, Nick Askew, Huy Vu, James Rider, Lady B, Nancy Brajevich, Mrs. Brajevich, Rachel Wiseniewski, Josh Burton, Tony Breeback, Jennifer Whiting, Renee Whiting, Sam Miller, Arie Zdiera, Ada Ezeputa, and I hope I did not forget anyone.
It takes a village to make a camp run and we have been running for 20 years. Anyone of these people could call me and I would be there to help. As they have done the same for me. Thank you Coach Caccavalla
Tuesday, February 1
Places To Play Basketball
1. St. Stephens Church - Jerusalem Rd. Kingsville - 6 courts in back of church - with lights
2. Golden Ring Middle School - 4 court - usually boys playing but girls can get in game.
3. Harford community college - 1 full glass outdoor court. by baseball diamond
4. GMC Transmission - route 7 - white marsh - only for employees - i got put out twice but had fun while I was there.
5. will add more in future.
Wednesday, June 17
Silver Bullets 8th Grade Team - 3-0 in Ocean City
The Silver Bullets 8th Grade basketball team went 3-0 this past saturday in Ocean City, Md.
A great rebounding game for Sarai, Vonnie, Carlee and Mary.
A great taking the charge for Kara.
Strong shooting by Jen, Kara, Miranda, Vonnie, Brianna, Sarai, and Leah.
Playing strong defense which deflected the ball into our hands were: Kara, Miranda, Megan, Vonnie, and Brianna.
We beat the Wolfpack, the Mustangs and the Unity.
Bring on the Baltimore Inner Harbor Jr Nationals this saturday.
Thursday, May 28
Silver Bullets Win Silver Medal
The 8th grade Silver Bullets team of Perry Hall won the Silver Medal by defeating IBA and W. Va. Warriors on Saturday and Sunday up in Boyds, Md. Congrats to Meghan, Casey, Leah, Mirander, Kara, Sarai, Jen, Vonnie, Mary, Brianna and Carlee for representing Maryland so well. Go Bullets!