PEMBROKE HOT SHOTS: Welcome

We are playing at the University Sports Center in Hanover one for a couple of different reasons like more games, less money and different competition. Games will be played on Tuesday nights starting June 16th and run into August. Each team will play once a week and the league will feature 8 games plus playoffs and I was told that teams from Weymouth, Abington and Hanover are already registered.


Hot Shots Play at Gillette Stadium.
On Saturday May 2nd, our very own Lucy Riley, Lily Jones, Ella Merlan, Brooke Young, Kat Mahar and Kate Cobb demonstrated that they are very talented in things outside of basketball. They performed our National Anthem prior to the New England Revolution game along with the other members of the Pembroke Elementary School Marching Band.
Check out the performance on our YouTube page.


Hot Shots Winter 2014 - 15 Season ends.
The Hot Shots fought a tight back and forth game with great shooting and tough defense but in the end, the shots didn't fall and Marshfield made both of their one and one foul shots to take the game. Everyone gave all their effort but we just couldn't get any closer by the final buzzer. We inbounded the ball on our end of the court with 10 seconds remaining but our shots didn't fall.

Final Regular Season Standings 6th Girls Team
W L
1 Marshfield - Boyington 11 1
2 Wareham - Hathaway 9 3
3 Scituate - Maescher 7 5
4 Pembroke Hot shots - Riley 5 7
5 Marshfield - Powers 5 7
6 Carver - Francis 4 8
7 Duxbury - Chase 1 11


Hot Shots split regular season ending games.
The Hot Shots moved out to an early lead and crused to a 20 - 8 victory over Duxbury in an early morning tilt. The night game was a tight contest verses arch rival Marshfield keeping a 2 point difference well into the second half. Everyone gave all their effort but we just couldn't get any closer by the final buzzer.


Hot Shots drop one to Carver.
The Hot Shots moved out to an early lead but just could not find the hoop down the stretch and lost 16-15. The effort was there from opening tip to final buzzer and you could not ask for more. The second game of our twilight double header was postponed by a pending storm.


Hot Shots taken on a Surprise ROAD TRIP!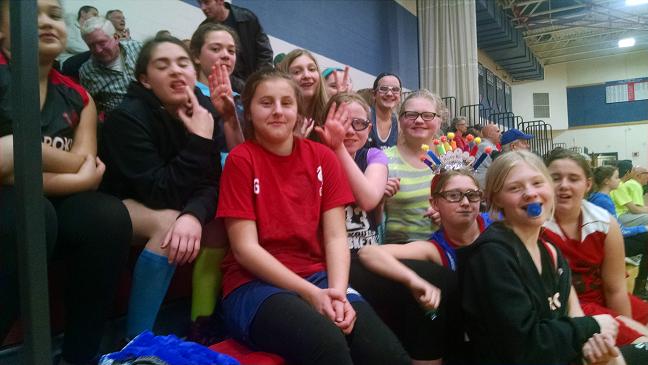 The Hot Shots arrived at practice only to wisked off to watch the Pembroke High School Girls varsity team take on Duxbury. The final score wasn't what we had hoped for but we hope that the girls enjoyed th experience and saw what it takes to play at that level.
A huge thanks to Heather Cobb for providing transportation and staying to watch the game.


Playoff times and dates posted.
Check the "Winter 14-15 Calendar" for up to date info


Congratulations to the members of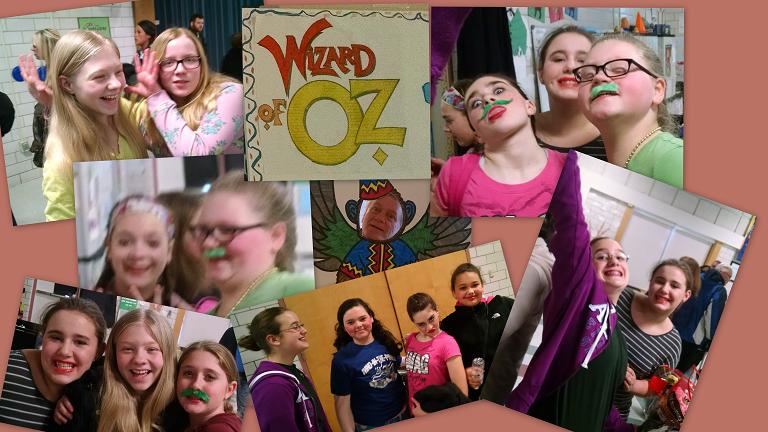 From: mattd@kingstonsportscenter.com
Subject: KSC Winter League Update
Date: Fri, 30 Jan 2015 13:02:56 -0500
Coaches,
A reminder that ALL teams make the playoffs, the playoffs will be held the weekend of March 6-9th. I will do my best to accommodate existing requests but with so many moving pieces in the playoffs it is difficult to accommodate game time requests.
- Playoff Brackets, I am working on the brackets now, every division will be different based on the number of teams in each bracket.


Hot Shots Practice CANCELLED TUE AND THURS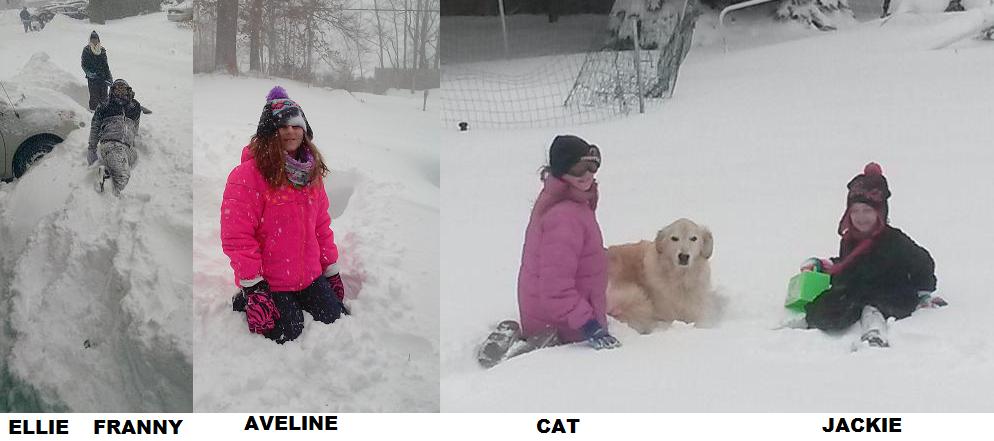 Hot Shots Hold on to defeat Carver 16 - 14
The Hot Shots fought hard throughout the entire game to get back into the win column. Strong pressure and a will to not give up the lead they worked hard to get was the difference today.


Hot Shots Unable to hold on to the lead...Fall to Wareham.
The Hot Shots fought hard for 3/4 of the game but gave up a couple of baskets and went down 21 -20. We hope to have achance in the playoffs to get one more crack at them.



Hot Shots Come together for the Hobomock Winter Concert ! The Hot Shots displayed talent and teamwork beyond basketball last night as members from Bryantville joined the Hobomock Orchestra for an evening of chorus and music.I'll have to get practice tips from Mr. Hawes! Nice job everyone.

photos by Heather Cobb



Hot Shots Start 2015 with a Win and Improve to 3 -1 in League ! The Hot Shots won their last regular season league game vs Marshfield (Green) by a score of 18 -14.Next up is Wareham for their only other regular season game. The Hot Shots jumped out to an early lead in the first game but got nipped by 2 in Over Time.


Hot Shots in the 2014 KSC Holiday Hoops Travel Tournament 12/26/14-12/28/14
The Hot Shots have accepted an invitation to play in the 2014 KSC Holiday Hoops Travel TournamentPlease watch for the schedule soon!



Hot Shots Schedule Changes!
Kingston Sports Center has had to make changes to all the league schedules. We will do our best to stay on top of these and get the information out as soon as we get it.
We HIGHLY recommend that you sign up for text notifications of our schedule changes.
Go to the "KSC STANDINGS" tab and follow the quick steps!



Team Continues Hot Shot HolidayTradition
Hot Shots
t
ook
some
time to share a f
ew laughs and exchange some "not so Secret" Santa gifts prior to th
e holiday break
.
CHECK "ALBUMS" for more shots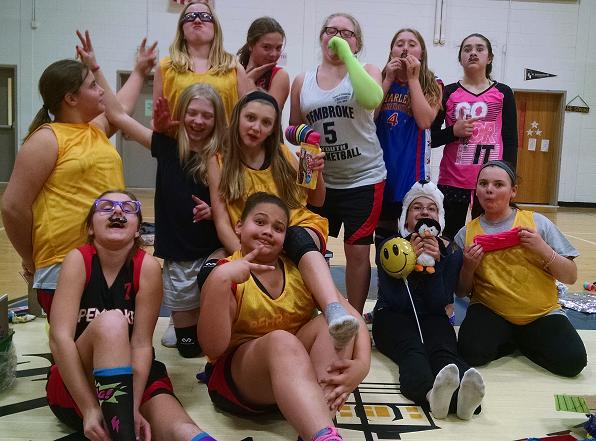 .



Hot Shots Spead Some Holiday Cheer!
Our own Hot Shots Kate, Kate and Jada join other members of the Hobomock 6th grade chorus in a sing-a-long at a local nursing home.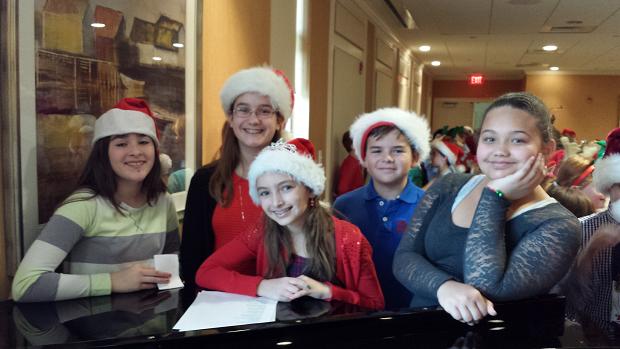 photo by Heather Cobb



Hot Shots Take League Opener 33 - 8!
Hot Shots Winter 2014-15 Travel League season begins on high note with win over


Hot Shots Take First Tourney Game 14 - 7
Drop Second in OT 14 - 15 ! Go Down in Finale.
The Hot Shots got the lead on Halifax and never looked back.
We came back from 7 down to go to overtime but fouls did us in versus Rockland
We still have work to do before the season starts.


LOOKING GOOD Hot Shots !!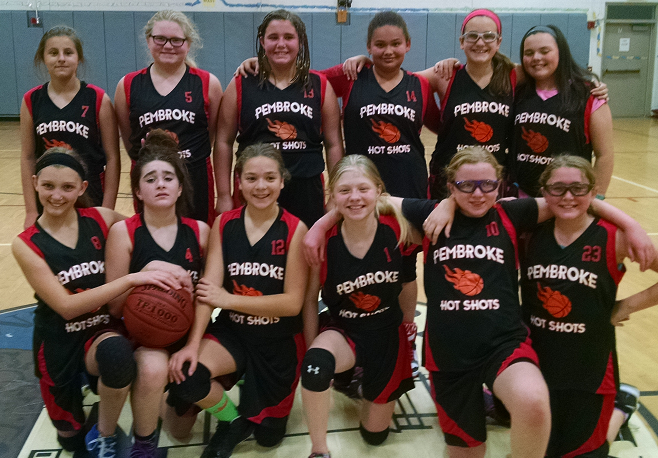 The full squad shows off the new 2014-2015 uniforms.


What are these Hot Shots up to ?!?!
Check back to find out more.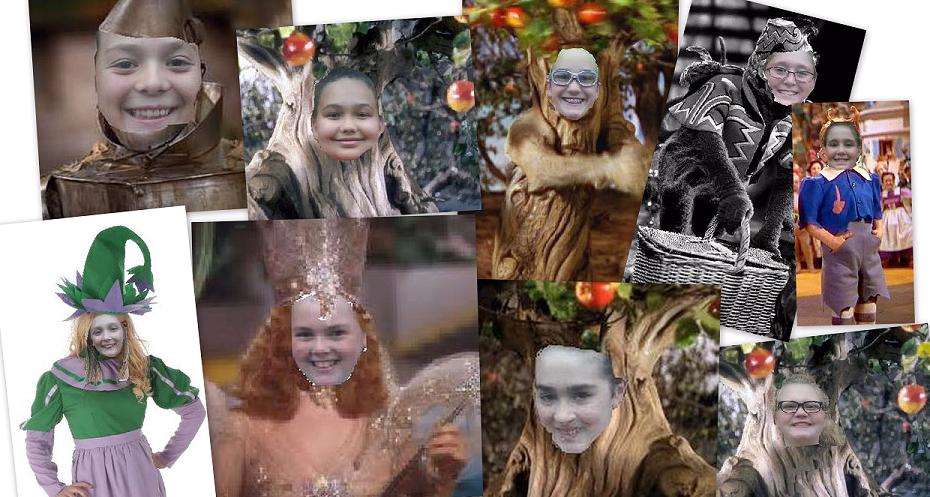 Hot Shots Halloween Practice!!
The Winter 2014 - 2015 team dressed for Halloween and instead of shooting, dribbling, passing and running with a basketball... they did it while they played soccer!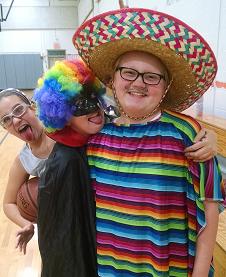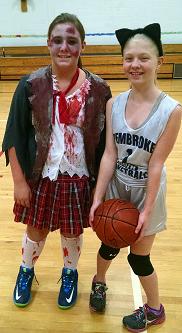 Cobbers Kat & Franny Brooke & Lucy


Welcome our NEW Hot Shots Sponsors!!
McSweeney & Ricci Insurance Agency


Teammates sometimes but Friends ALWAYS!
Cat Mahar may not have scored a point in the two games she watched on Wednesday but she did score major points with her fellow Hot Shots teammates, Lucy & Franny

! Great job to all of the Hot Shots for the effort you put into this season's In-Town league.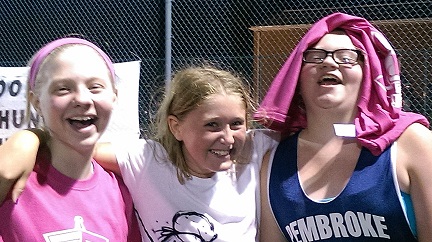 Lucy, Cat & Franny celebrating the Championship!


Original Hot Shots Play Last PYB Game!!
Coaches Rice and Riley help bring the In-Town careers of three original Hot Shots to a sad but thrilling 34 - 33 close. These three have been on the same teams together since 6th grade!
Now that's what we're talking about!

 

Coach Rice Sam Rice Mel Muzika Ellie Riley Coach Riley


Summer season ends with a Pool Party!!
The Hot Shots coaches and players would like to thank the Mahar's for hosting our end of season cook out and pool party!

 




" WHAT WAS THE SCORE OF OUR LAST GAME? "





THANKS TO EVERYONE FOR A FUN SUMMER!!
The Hot Shots are done with their first summer league season. We played hard in every game and now will take a break, get back to school and look forward to the winter league. We start practice at the end of September so please come back and check for the dates and times.


Watch all our games on YouTube

SPONSOR THE HOT SHOTS!!
GO TO "SPONSORS" TO FIND OUT HOW

WHY DO YOU THINK WE CALL IT "PLAY"??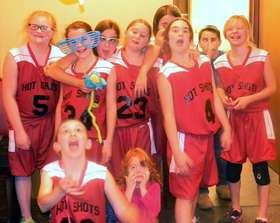 Wednesday, September 3
Fees / Sponsorship