PEMBROKE HOT SHOTS: Welcome
Welcome our
NEW
Hot Shots Sponsors!!
McSweeney & Ricci Insurance Agency

Welcome
Back
Hot Shots!!
The Winter 2014 - 2015 kicked off tonight at the Bryantville gym. We have a strong roster of 12 girls just waiting to get down to business.
Check out the Roster page for updated information on our squad.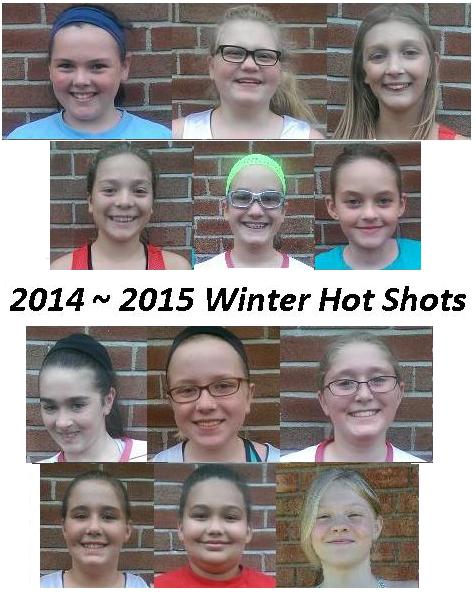 Visit our friends on the "Sponsors / Fees" page and in person
! We support each other.


Congratulations to our friends on the Girls 6/7 PYB summer league champs
!
The Hot Shots would like to congratulate the "Hungry Hippos" on winning this Summer's PYB Championship

! Many of our current Hot Shots team played on the 4th grade Travel team with Jill & Genna Hendriksen before they became famous!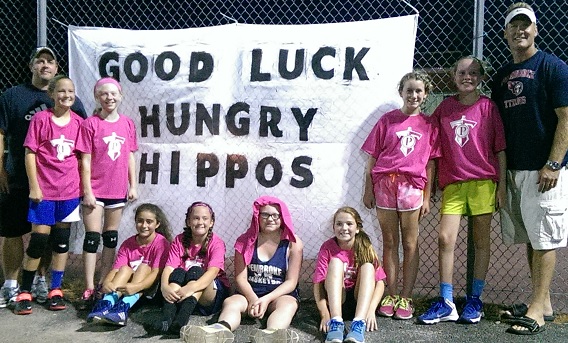 Members of the 6th & 7th Grade PYB Summer Champions!

Teammates sometimes but Friends ALWAYS

!
Cat Mahar may not have scored a point in the two games she watched on Wednesday but she did score major points with her fellow Hot Shots teammates, Lucy & Franny

! Great job to all of the Hot Shots for the effort you put into this season's In-Town league.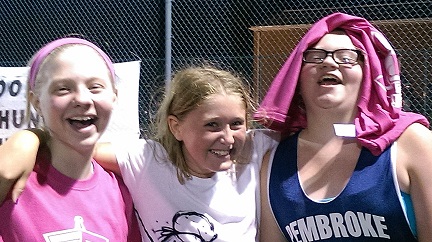 Lucy, Cat & Franny celebrating the Championship!


Winter Season Begins Sept 25th!
The town has approved our practice schedule for 2014 - 2015!!

We look forward to seeing everyone at the Bryantville gym Thursday September 25th at 6 pm!


Original Hot Shots Play Last PYB Game!!
Coaches Rice and Riley help bring the In-Town careers of three original Hot Shots to a sad but thrilling 34 - 33 close. These three have been on the same teams together since 6th grade!
Now that's what we're talking about!

 

Coach Rice Sam Rice Mel Muzika Ellie Riley Coach Riley

Summer season ends with a Pool Party!!
The Hot Shots coaches and players would like to thank the Mahar's for hosting our end of season cook out and pool party!

 




" WHAT WAS THE SCORE OF OUR LAST GAME? "




THANKS TO EVERYONE FOR A FUN SUMMER!!
The Hot Shots are done with their first summer league season. We played hard in every game and now will take a break, get back to school and look forward to the winter league. We start practice at the end of September so please come back and check for the dates and times.

HERE COME THE PLAYOFFS!!
HOT SHOTS vs HANSON 6:30 pm Wednesday 8.6
The Hot Shots are looking forward to their first playoff contest. Please come out and check us out and root for the Hot Shots!

WE WON!!
The Hot Shots survived a late flurry of Carver shots to secure their first victory! Coming off an impressive effort the night before, the Hots Shot fell behind early but when three missing teammates arrived, things started to change. After taking a 9-6 lead, the team hustled and fought for a 13 - 12 victory!

Is it possible..?
THAT WAS THE BEST LOSS YET
The Hot Shots team went up against an undefeated Marshfield team and gave them a contest. Our team

suffered through a layup drought but still managed to only trail by 7 at half time. With a great effort and determination to start the second half, we showed the opposition we came to play. There were several contributions on both ends of the court and we will look forward to our next game. WATCH OUT CARVER!!

Despite of our Record...
HOT SHOTS CONTINUE TO MAKE PROGRESS
The Hot Shots summer league team has started to blend the returning winter players and our four new members. Our team has suffered growing pains but has also been competitive in the first half of all games and has had some fun along the way. The coaches are encouraged with the effort and determination as we face teams that have been together longer and show their experience.

Welcome New Hot Shots!!
The Hot Shots summer league team had a beautiful day to return to action. On the outdoor court at PCMS, five returning winter players welcomed four new members. Our team should be competitive in all their games and have some fun along the way

 


 




Jada Figueroa 




NEW SUMMER SEASON
The Hot Shots are now entered into the KSC Summer League. We will play a regular season total of 6 games with a guaranteed playoff spot. Keep an eye here for more details as we get them!

Watch all our games on YouTube

SPONSOR THE HOT SHOTS!!
GO TO "SPONSORS" TO FIND OUT HOW

WHY DO YOU THINK WE CALL IT "PLAY"??

 


 

Wednesday, September 3
Fees / Sponsorship