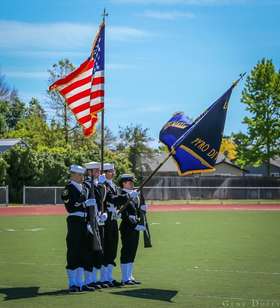 Pyro Division by Gene Duffy
Thursday, July 26
---
---
LEAGUE CADET CHRISTMAS PARTY UPDATE
I was just alerted that mail from my PO Box in Newman was being returned accidentally due to a new postal worker. (I was wondering why I haven't received anything.) The problem has been corrected.
You can contact ENS Freitas at seacadet@att.net . See the FLYER in the Handouts Folder for details. Don't miss the party, it's fun for all.
ENS Karen Freitas
LEAGUE CHRISTMAS PARTY 2015
The (PCR 12-3) League Cadet Holiday Christmas Party will be held 5 DEC 2015. We welcome any and ALL League Cadets to participate. Please see the FLYER in the Handouts Folder for details, contacts and sign-up form.
INST Karen Freitas
---
SEA CADET BALL UPDATE
The Cadet Ball on Dec 5 is fast approaching and we need a head count. I was up there today and saw all the work that is going in to preparing for this event and it will be outstanding!
Details of the Event: Berthing, Breakfast, and Clean Up
When: December 5th @ 1800hrs to 2300hrs
Where: Okinawa National Guard Armory, Okinawa St Sacramento, Ca.
Who: Cadets, Friends, Dates, and chaperones are welcome to stay the night. Everyone must pay the $15.00
Berthing is available with breakfast being provided on Sunday Morning.
Total Cost is only $15.00 PER PERSON.
Please contact Sherry Herkal and send checks to her at:
Please send payments to:
USNSCC- Yuba Sutter Sea cadets
450 Harding Rd
Yuba City, Ca 95993
If you have any questions please call me at: 530-415-3161
CHRISTMAS BALL 2015
Final updates for Christmas Ball December 5, 2015 at 1800 to 2300 hours.
Location will be at the Okinawa National Guard Armory at 8410 Okinawa St, Sacramento, CA
Cost will be $15 per person. Guests are authorized.
Dress Blues. Female cadets a formal dress authorized
Berthing at the same location following the Cadet Ball. Accommodations are for both female and male cadets. Female cadets will sleep upstairs in a conference area with a head at their disposal. Males will sleep on the drill floor with a head available for them as well. Cots are available. However, if cadets have their own they can bring it. Please bring a sleeping bag and toiletries
The caterer Menu will be chicken and Tri Tip with mashed potatoes, gravy, Caesar salad, baked beans and garlic bread. If any vegetarians there will also cheese lasagnas and fruit as an alternative. DJ will be Instructor Bruce Danielson from Sacramento Division for the evening.
There is a full locker room for everyone to use to change and shower for cadets to get ready after traveling if needed.
Please provide roster and need for berthing to Sherry Herkal no later than 20 November at yubasutterseacadets@gmail.com and mail a check to her for those attending to:
450 Harding Road
Yuba City, CA 95993
If anny questions please contact Sherry Herkal at yubasutterseacadets@gmail.com
---
OPD-301 Update
Reminder that end of OPD 301 registration is 9 Nov. Please get your registrations into Magellan as soon as possible so I can get the gate list to the base.
LCDR Steve Nash
OPD-301 UPDATE
OPD-301 is active on Magellan and ready for registration. Registration will close Nov 9 with no additions after that date because we have to have gate roster to the Base. HQ has agreed to pay per diem for this training. Chow will be at the Chow Hall and will be deducted from your Per Diem check.
We need all RDs present for a meeting with the Captain and review and decision of Officer, Instructor, Cadet and League cadet of the year.
It will be 14 Nov at Coast Guard Island Alameda. Checking at 0830 hrs in alternate uniform.
LCDR Steve Nash
---
RESCHEDULED FOR 12 MARCH 2016.
Due to HQ funding shortage Cancel AOM (O'Call) scheduled for Jan 2016 to March 12, 2016 at Naval Postgraduate School - Ingersoll Hall 122.
---
UNIFORM CHANGE CLARIFICATION
There is some confusion on change of uniforms. We are in San Francisco area and change a couple weeks earlier. Change to Blues Monday Oct 5.
UNIFORM CHANGE
Switch to Dress blues is 05 Oct 2015.
LCDR Steve Nash
---
Voice of Democracy
Each year, nearly 40,000 high school students from across the country enter to win a share of the $2 million in educational scholarships and incentives awarded through the VFW's Voice of Democracy audio-essay competition.
The VFW established the Voice of Democracy program (VOD) in 1947 to provide students grades 9-12 the opportunity to express themselves in regards to democratic ideas and principles.
The national first-place winner receives a $30,000 scholarship paid directly to the recipient's American university, college or vocational/technical school. Other national scholarships range from $1,000-$16,000, and the first-place winner from each (state) VFW Department wins a minimum scholarship of $1,000 and an all-expense-paid trip to Washington, D.C.
There are 2 links this first showing the overview and the second showing local area VFW to contact to apply. The deadline for applications is 1 Nov, 2015.
https://www.vfw.org/oms/findpost.aspx
ORATORICAL CONTEST/AMERICAN LEGION VOICE OF DEMOCRACY SCHOLARSHIP
Here is the website: www.legion.org/oratorical
This scholarship is only available for high school students.

We would encourage students to submit through their local post. If they don't sponsor, then we will accept them.
Applicants are eligible to enter both the VFW and AL programs but can only enter at one post.
---
MATTHEW AXELSON DIVISION
We have a new NSCC unit in Yuba City, CA. The Officers will be CO Donald Herkal and Admin Officer Sherry Herkal.
Please add email of Don Herkal in your email addresses: donher74@gmail.com
The name unit will be the " Matthew Axelson Division" who was a Navy Seal KIA.
The unit will drill at the Army National Guard Base 310 B Street Yuba City, Ca 95992
Please welcome them aboard the Region
---
NAVY LEAGUE FOUNDATION SCHOLARSHIPS
The Navy League Foundation awards scholarships to high school seniors who will attend college in the fall. Scholarships are awarded for four years and provide an award of $2,500 per year.
**All graduating Sea Cadets who plan to attend college in the fall are eligible to apply for this scholarship.**
To apply, cadets should complete the online application process, which can be initiated here:
https://navyleaguefoundation.starsscholarshipsonline.com/stars/default.aspx
Questions regarding the scholarship and application process should be directed to scholarships@navyleague.org.
Best regards,
Kate
---
MAGELLAN ACTION REQUIRED
Need the units to log into Magellan and update the cadets and adults records to include correspondence courses, training etc. The records are not updated and it is causing problems along the COC to make promotions. Some are taking weeks and should only take a couple days but because Magellan is not current with training and Courses the promotions keep getting kicked back.
LCDR Steve Nash
---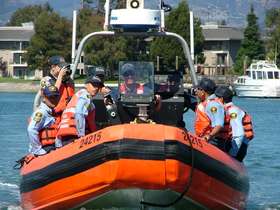 Training with the USCG