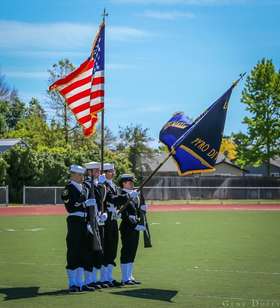 Pyro Division by Gene Duffy
Thursday, July 26
---
---
SEAMANSHIP CHALLENGE 19 SEP 2015 FORMS LOCATED IN THE HANDOUTS FOLDER
Attached are the documents for Seamanship Challenge Sep 19, 2015. Please pass to your units. Information will be updated on Region Web Site as new information is received.
If we receive the full funding from HQ and some anticipated donations the $5 co pay will be paid for by Region 12 funds. Further information is in the welcome aboard letter.
LCDR Steve Nash
SEAMANSHIP CHALLENGE 19 SEP 2015
As the summer training starts winding down please begin to focus on Seamanship Challenge scheduled for 19 Sep. The event is posted on Region web site. There will be some new events added to the program this year. More information will follow shortly.
LCDR Steve Nash
---
MATTHEW AXELSON DIVISION
We have a new NSCC unit in Yuba City, CA. The Officers will be CO Donald Herkal and Admin Officer Sherry Herkal.
Please add email of Don Herkal in your email addresses: donher74@gmail.com
The name unit will be the " Matthew Axelson Division" who was a Navy Seal KIA.
The unit will drill at the Army National Guard Base 310 B Street Yuba City, Ca 95992
Please welcome them aboard the Region
---
NAVY LEAGUE FOUNDATION SCHOLARSHIPS
The Navy League Foundation awards scholarships to high school seniors who will attend college in the fall. Scholarships are awarded for four years and provide an award of $2,500 per year.
**All graduating Sea Cadets who plan to attend college in the fall are eligible to apply for this scholarship.**
To apply, cadets should complete the online application process, which can be initiated here:
https://navyleaguefoundation.starsscholarshipsonline.com/stars/default.aspx
Questions regarding the scholarship and application process should be directed to scholarships@navyleague.org.
Best regards,
Kate
---
MAGELLAN ACTION REQUIRED
Need the units to log into Magellan and update the cadets and adults records to include correspondence courses, training etc. The records are not updated and it is causing problems along the COC to make promotions. Some are taking weeks and should only take a couple days but because Magellan is not current with training and Courses the promotions keep getting kicked back.
LCDR Steve Nash
---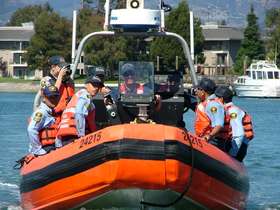 Training with the USCG