Pawtucket Youth Soccer: PYSA NEWS !!!!
Welcome to Pawtucket YSA
Pawtucket Youth Soccer: Welcome
On behalf of the PYSA Board
we would like to welcome you to our site.
We are a non-profit, youth soccer organization serving Pawtucket and many surrounding areas. We offer recreational and competitive soccer programs for young players ages 8 through 19.
We are a member of Soccer Rhode Island and the US Youth Soccer Association.
In addition to teaching soccer skills, our goal is to help prepare our players for the future.

We teach sportsmanship, fair play and team building. We stress hard work and staying in school.
We aim to:
Provide a safe environment for kids to play soccer

Promote good sportsmanship, regardless of the outcome of the game

Support the development of individual players at all levels

Develop strong leadership skills

Promote good, healthy choices that will result in better health outcomes for the players
One of our goals is to make playing soccer affordable for all kids. We can't do it without your help! Becoming a sponsor of Pawtucket Youth Soccer Association is a fantastic opportunity to support the club and give a player who otherwise couldn't afford it a chance to play the game. To become PYSA sponsor, please contact us at:
pawtucketsoccer@gmail.com or (401)729-9565
Your donation is tax deductible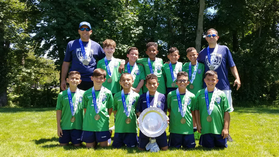 U11 BOYS
Monday, June 26
CONGRATULATIONS TO PAWTUCKET STORM TEAMS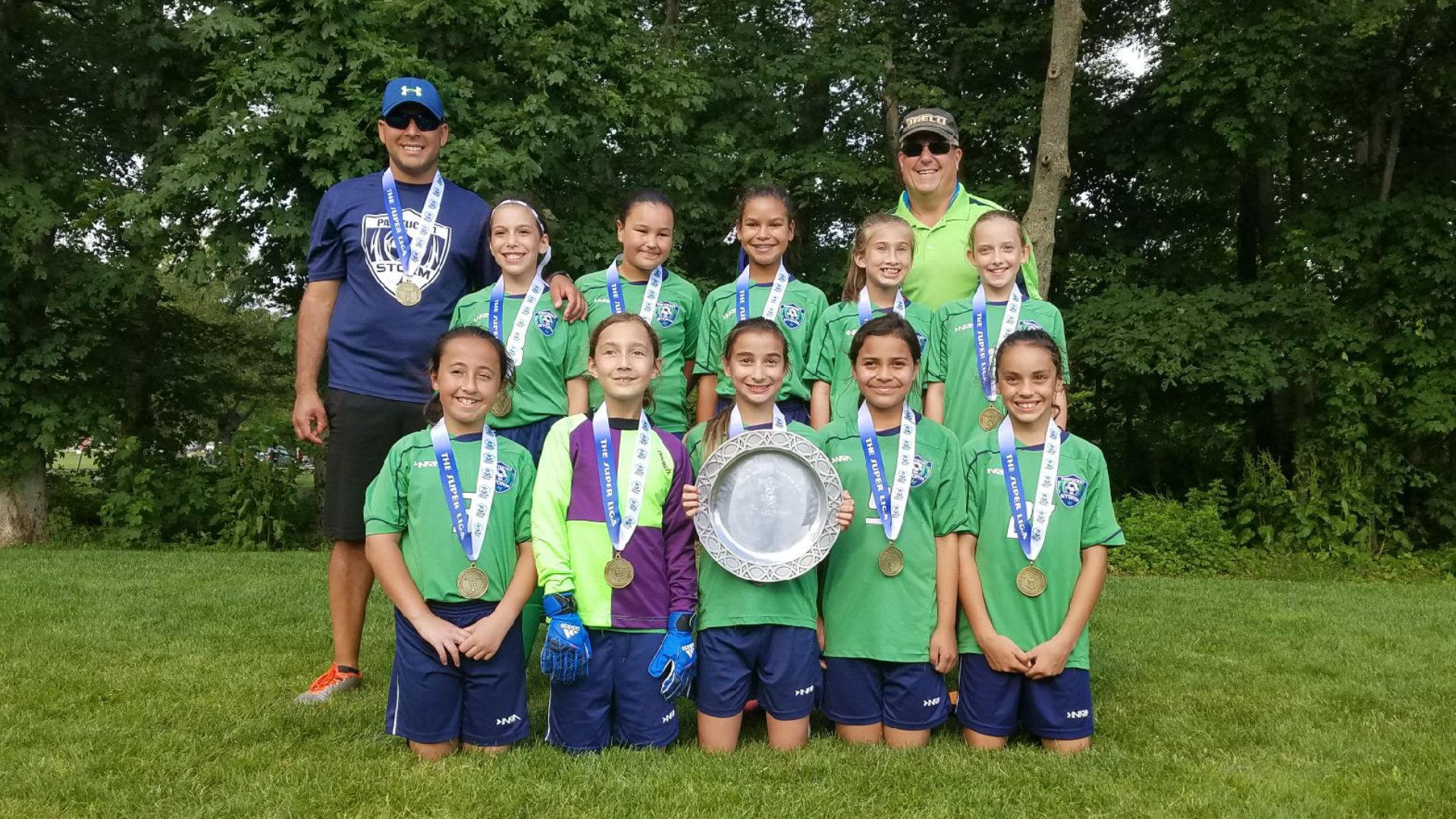 U11 Girls
7 Pawtucket teams played the Super Liga Championship Finals this weekend. That is a great number considering we have 15 teams U11 and above; so basically 50% of our teams are playing these finals.
For that reason I want to congratulate:
- U11 Girls Southworth. - Champions
- U14 Girls Echeverria - Finalist
- U16 Girls Anderson - Champions
- U11 Boys Garcia - Champions
- U13 Boys Silva- Finalist
- U16 Boys Flynn - Finalist
- U16 Boys Rodriguez - Campion
We made this Saturday a "green" day. Let's go Storm!!!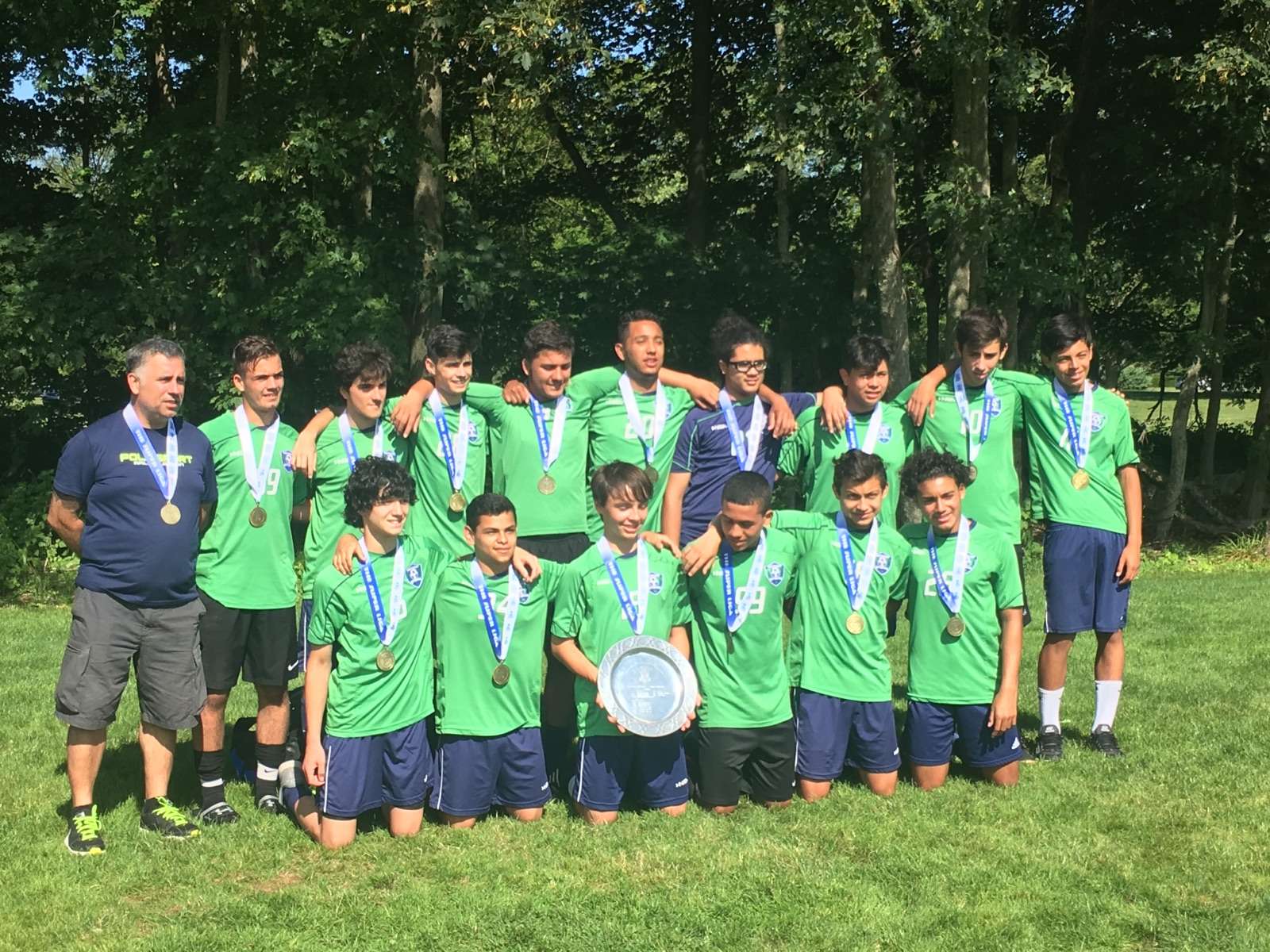 U16 BOYS
Monday, June 26
Thursday, January 7
Celebrate at our Indoor Facility!!!
FOR YOUR NEXT CELEBRATION
?
AVAILABLE ON SUNDAYS 3 to 8pm
$150 for 2 hours $50 every additional hour
?
This includes full field and a separate room with tables and chairs.
BRING YOUR OWN MUSIC ,FOOD AND DRINKS
**no alcohol please**
If interested please email pawtucketyouthsoccer@gmail.com
Thursday, August 25
Fall Recreational Season--Parking
I would like to take an opportunity to thank all of you for choosing Pawtucket Youth Soccer for your child. I would like to thank you in advance for your patience.
This has been a trying season for us with finding volunteers to help coach our children. To date, we still have a few team without coaches. I want to thank those of you that have agreed to be coaches. Our league is run by volunteer and would not survive without them.

For those of you who have not received an e-mail from a coach yet, you can log into your got soccer account and see the team your child has been assigned to. Also, our schedule has been posted on our website.

For this Saturday, the parking at the field will be tight. The city has been trying to secure the use of additional parking for us but has been unsuccessful to date. So the parking that will be available until further notice are the two small lots off of Columbus Avenue and our main lot at One Monticello Road. We have requested the use of Fallon Elementary School lot. The City is working on this for us. We have attempted to stagger the times to attempt to alleviate some of the issues but you can help as well. If you are able to car pool between family members and neighbors, that would be a big help. We do realize that this is not possible in all cases, however. Also, remember that parking along by the post office or blocking driveways could result in a ticket.

Once again, thank you for your patience and cooperation. We hope this will be an enjoyable season for your children.

Leo Lebeuf
President