Pawling LAX: Welcome
Register for the 2013 Season Today!
March - Indoor Practices
To play athletes must be registered with Pawling Lacrosse for 2014 and their US Lacrosse Membership must be up to date. NO EXECPTIONS!! If you register in the last minute before the practices listed below please bring proof of registration for both to the coach prior to playing. PLEASE DO NOT BRING ANY LACROSSE BALLS INTO THE SCHOOL or GYM. We have special balls that must be used. If school is closed or evening events are cancelled then there is no practice. PLEASE KEEP ALL PLAYERS AND SIBLINGS SUPERVISED DURING PRACTICES. NO HALL ROAMING!!!
***Email from coaches supersedes this schedule so always look for their emails and check with them if you are not sure of a practice***
Danbury Dome Indoor Practice - March 9th & March 16th
5/6 & 7/8 Boys - 5 pm to 6:30 pm
5/6 & 7/8 Girls - 6:30 pm to 8 pm
Somers Sport and Fitness TURF - somerssports.com
March 14th
6-7:30pm 3/4 Girls
7:30 - 9pm 3/4 Boys
March 19th
7-9 PM
5/6 Girls & 7/8 Girls Together
March 21st
6-7:30pm 3/4 Girls
7:30 - 9pm 3/4 Boys
March 23
4-6 PM 7/8 Boys
March 24
March 26
7-9 PM 7/8 Boys
Mondays at Pawling Elementary
K-2 Boys 6-7pm
3/4 Girls 7-8pm - NEW TIME
7/8 Boys 8-9pm
Wednesdays Pawling Middle School - March 5th, 12th, 26th
5/6 & 7/8 Girls - 8-9pm

Fridays - PHS - ONE DAY ONLY
K-2 Boys - Friday, March 7th ONLY 6-7pm - Pawling High School Gym
3/4 Boys - Friday, March 7th ONLY 7-8pm - Pawling High School Gym
7/8 Girls - Cancelled and moved to later turf field times. See coach
K-2 Girls - Start date TBD
Your coaches will let you know once we have the green light to be outdoors and what that schedule will be.
---
Great product for indoor practice - Get a 15% Discount on Cradle Baby
- use "
Pawlinglax" for discount in checkout at
www.laxcb.com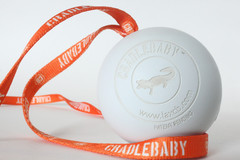 Pawling Lacrosse Spiritwear
- Now available for immediate delivery to your home -
click here
---
HONOR THE GAME OF LACROSSE!
Respect the ROOTS of Positive Play
Rules: We refuse to bend the rules to win
Opponents: A worthy opponent is a gift that brings out our best
Officials: Show respect even when we disagree
Teammates: Never do anything to embarrass our team
Self: We live up to our own standards
Pawling Tigers Lacrosse Team!
Playing Lacrosse through the Hudson Valley Lacrosse League
PAWLING LACROSSE IS A PROGRAM THAT WELCOMES
*BOYS AND GIRLS *GRADES K-12* FROM ANY TOWN
Our program has both boys and girls teams!