Pawling LAX: Welcome
Register for the 2013 Season Today!
Summer Lacrosse
Girls Summer Lacrosse Camp
Summer Lax Camp t-shirt
Multiple coaches including HS girls
Age groups:
Team Orange - Coach Kaprinski - Starts June 30th through August 25th.
For girls who will be in 2nd, 3rd, or 4th grade in the fall
Team Black - Coach Walters, Coach Brenneman & Coach Dapolito - Starts June 23rd, then July 7th through August 25th. For girls who will be in 5th - 8th grade in the fall

Boys Summer Pickup Lacrosse and Learn to play
Team Orange - Grades 2nd through 6th - Informal scrimmage
Team Black - Grades K-1st and 2nd-6th who are new to the sport and want/need instruction in the fundamentals of lacrosse.
BOTH BOYS AND GIRLS SESSIONS REQUIRE US LACROSSE MEMBERSHIP - NEW or RENEWED
Get 10% off at Wesco Sports Center
270 Federal Rd Brookfield CT, 06804
Get Amazing Deals On Lacrosse Equipment!
From Major Brands Like:
BRINE - WARRIOR - STX MAVERICK
They offer a variety of expertise in: Stringing // Head Dying // Re-Stringing // Repairs
Wesco Sports Center has an extensive inventory that is able to meet the needs of every player, from a young player just starting to an experienced high school or college level player. We offer a great, affordable beginner package that is available in a variety of sizes.
For our customers associated with Pawling Lacrosse, Wesco Sports Center would like to provide you with a discount of 10% off merchandise that you purchase from our store.
(Discount cards will be distributed to the players and parents soon. Any further questions feel free to call Matt at 1-203-775-2227 or email at Matt@wescosports.com.)
---
Great product for indoor practice - Get a 15% Discount on Cradle Baby
- use "
Pawlinglax" for discount in checkout at
www.laxcb.com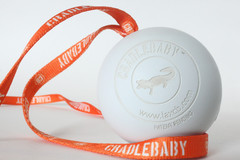 Pawling Lacrosse Spiritwear
- Now available for immediate delivery to your home -
click here
---
HONOR THE GAME OF LACROSSE!
Respect the ROOTS of Positive Play
Rules: We refuse to bend the rules to win
Opponents: A worthy opponent is a gift that brings out our best
Officials: Show respect even when we disagree
Teammates: Never do anything to embarrass our team
Self: We live up to our own standards
Pawling Tigers Lacrosse Team!
Playing Lacrosse through the Hudson Valley Lacrosse League
PAWLING LACROSSE IS A PROGRAM THAT WELCOMES
*BOYS AND GIRLS *GRADES K-12* FROM ANY TOWN
Our program has both boys and girls teams!