On The Road With Pat Neshek: Welcome

Welcome to Pat Neshek's Baseball Page! - www.PatNeshek.com - This page is dedicated 100% to autographs & collectibles & my fans. Below you will find a link to my message board that I hope you check out. It is loaded with tons of vital information on autographs & things such as how to get an autograph, signing habits of players and tricks of the trade.

If you need anything signed, send items with SASE (stamped envelope) to -

Pat Neshek
PO Box 510092
Melbourne Beach, FL 32951-0092
Also if you need a signed card of me, send SASE with any signed card of any player in the history of the game (MLB, NHL, NBA, NFL) Majors or minors does not matter to me & I will trade you a signed card of me.
Sunday, November 17
1985 Topps Signed Set NEEDS List - Freshly Updated 11/17/2013
1 Card Left
325 John Denny
Thursday, February 14
2/14/13 - 1985 Topps Signed Set Update
Right now I'm crossing off 4 cards from my want list thanks to Billy R aka @SportzNuttNY on twitter . Craig McMurtry, Tim Corcoran, Gene Garber & Kent Tekulve are all done. I'm currently sitting at 68% finished and need 254 more guys.
Tuesday, February 5
2/5/13 - 39 Cards Knocked Off The List
Today's mail I got a nice box of vintage signed 85 Topps cards from Mike S of Tracy, CA. Mike got these signed in the 80's at airports and hotels and they are great looking and most guys signatures have changed a ton since. The list is now down to 258 cards that I need and 67.4% complete.
Monday, February 4
2/4/2013 - 1985 Topps Signed Set Update
I knocked off a huge chunk of the set and am sitting at 62.6% complete at the moment. I wanted to thank Craig S of Minneapolis for the help. Here's what I knocked off.
12, 14, 71, 75, 78, 86, 101, 104, 110, 138, 146, 179, 182, 199, 218, 240, 263, 264, 285, 317, 327, 345, 357, 358, 359, 368, 376, 379, 383, 384, 406, 409, 418, 430, 444, 445, 447, 454, 459, 480, 481, 498, 499, 507, 508, 518, 528, 536, 550, 558, 573, 580, 584, 598, 616, 619, 623, 631, 632, 639, 641, 645, 651, 658, 667, 668, 693, 669, 709, 718, 720, 726, 743, 744, 753, 768, 782, 789.
Tuesday, January 29
1/29/13
I knocked off another card in the 1985 Signed Topps set I am working on. Mikel S of Brandon, MS hooked me up with a pretty sweet #211 Clay Christiansen Autograph. Thanks for the help!
Tuesday, January 22
1/22/13 - 1985 Set Update
I was going through my TTM letters today and got a gift in the mail. I opened up 7 cards from my 1985 Topps signed set that I am working on. These came from Dan R. from Denton, TX...Thanks Dan!
Here are the 7 cards I can now knock off the list. Right now I have 376 cards to go.
#8 Juan Samuel, #173 Mike Young, #232 Dave Beard, #470 Steve Sax, #594 Curt Wilkerson, #640 Steve Henderson & #697 Onix Concepcion.
Friday, January 11
January 12th, 2013
Hey guys, I thought it would be fun over the next season to try and build a signed 1985 Topps set. I'll be posting on here whenever I get a new card to add to the set and where it came from. I'd love any help I can get from you guys. Right now I am 51% completed. As always I can trade a signed card of mine for any 1985 signed card (or any other signed card of anyone ever). Please help me out if you can. Thanks
Friday, July 13
July 13th, 2012
As most of you know I have been collecting a lot of graded cards this past year. I recently just completed the 1986 Garbage Pail Kids series 4 set in Gem Mint 10 form...the 1st of it's kind. Here's the registry http://www.psacard.com/PSASETREGISTRY/Composite.aspx?c=4912
I still need a couple Series 3 10's and a bunch from series 2. It's funny to see the Series 1 cards take off in price this year with nearly all cards now selling for $125+. I have yet to start the series 1 set and might just wait for a collector to sell the entire set as a lot.
This past road trip we went to Durham and Charlotte and before that Toledo and Columbus. The latter two cities had tons of familiar faces and tons of graphers. I should have an updated Autograph hound IL ranking coming up down the road and I think we might have a new #1. I'm going to wait until we get back from Syracuse and Lehigh Valley to give out my rankings.
Thursday, July 5
July 5th, 2012
Well it's been a couple weeks and things have really been going well this past month. I don't know what happened but I'm getting full extension on my arm and the ball is finally shooting out of my hand with ease and life. Before I could hit 90 but it was full effort and I really didn't know what I did to get the ball up to my max. Now I'm relaxing, reaching back and the ball has been coming out 89-91 with ease. With the increase in extension on my arm I can also throw a better slider that moves away from righties and this has been helping me get a lot of strikeouts. I'm pretty pumped to finally feel this way...it only took what...about 4 years!
Tuesday, June 12
June 12th, 2012
We are wrapping up a very tough stretch over the past two weeks here in Buffalo tonight. Tomorrow we get our 1 off day a month. It's funny that I don't remember the minor leagues being this much of a stretch between days off but it's a huge grind. At the Major League level you get an off day on average about every 10 days...yes I was complaining about that at one point of my career. As I mentioned above these last two weeks have been a test. Tonight we get to play at 7pm and after the game drive back to Nofolk which is about 11 hours away. I think we get in at 11:30am tomorrow. The travel here has been pretty good. We use sleeper buses so that gives each guy about a twin bed worth of space to sleep. For some reason I cannot fall asleep on the bus. I don't know why this is...some guys complain about being too cold, then too hot. There also are guys playing music, watching movies at high volumes...you get the picture. I think my off day is going to be spent catching up on sleep.
Saturday, June 9
June 9th, 2012
It has been a long time since I posted. To update everyone, right now I am pitching in the Baltimore Orioles organization at AAA Norfolk (VA). I have seen a lot of you guys at many of the cities I have been to and have been pumped to get a couple minutes to chat about autographs and baseball. I have been asked a ton of times what autographs I have received and what I am looking for. Honestly I haven't got too many autographs due to playing everyday. I have mainly been focusing on the same old 1970 topps graded set I am working on. It's been a pain in the butt and I'm about 60 card away from finishing it still. To answer the second part of the question I am always on the lookout for rookie autographs, guys just drafted things like that. I have a good majority of the older players and have no way to access a lot of the younger guys. On a bunch of the stops lately I have be given some really cool cards by collectors. Recently a Norfolk collector hooked me up with a bunch of his doubles about 50 in total...I was pumped. Hopefully I will be on here a ton more and will update with pictures of some of the cool things collectors have given me this year. As always be sure to check out the Everything Autographs message board http://pneshek.proboards.com/ and share your autograph successes. See ya in a couple days!
Saturday, January 28
2011 Panini/Donruss Elite Extra Edition Box Break & Review
I've had a long drought of buying baseball cards over the past 3 years. Quite frankly I was bored by opening the same stuff that was being put out. To me it seemed like it got to the point where every brand you opened a pack of you were getting the same 100 "Stars" of MLB. Basically if it wasn't Bowman then no matter what you would buy it would be the same guys in every pack for the entire year. This really wore on me & was my main reason for not buying anything. I also hated knowing that I would drop $20 on a retail box & get back about $5 in return nearly every time. If you bought a hobby box you would be considered lucky to even get your money back with what you opened inside. So when I heard there was a new player emerging in the baseball market I was anxious to see what they could do. Panini is the new name in baseball for 2012 & they have given a small peak into the future by releasing a series of 25 MLB players in the 2011 Donruss (Panini) Elite Extra Edition brand. I have read a lot of reviews on the internet about what Panini has in store & thought I would sit down & rip open some boxes of 2011 Donruss/Panini Elite Extra Edition.
I have six boxes of EEE sitting in front of me & I'm about to rip them open. I've decided to give most of the autographs away on Twitter & my message board so by the time this is posted the autographs will be gone. The story on EEE is mostly about guys that were drafted in 2011. There are also tons of other minor league guys from all levels as well as the above mentioned Panini MLB players. The big hits are six autographs per box. Also inside could be low #'d base cards as well as inserts such as the building blocks series of dual/tri & quad players. Let's see how I did
(4 hours later)
To start, I was very impressed with this product. The retail value on a box of EEE is around $100 & I think I actually had a gain (I'll add the totals up at the end). Basically there are 20 packs in each box, 6 of them have autographs. Each pack usually has 3 base minor league cards, 1 MLB player & an insert (autograph, insert, #'d card). The base set of the minor leaguers & prospects is 140 cards. Here's how I did on my 6 boxes in numbers.
Each box contain 61 prospects, 20 MLB guys, 6 autographs & about 12 other inserts.
I nearly completed the prospect set - 138/140
I had 111 prospect doubles, 71 Triples, 30 quadruples, 14 Fifths & 2 Sixth (Hanna, O'gara)
Of the #'d inserts that did NOT have an autograph I opened there were 10 that were #'d /200, 5 #'d to /100 & 1 #'d to /25 so I didn't do good here at all
BIG HITS - Best hits were a 5/10 Gerrit Cole Green AUTO, Christian Lopes 1/1 AUTO, Matt Barnes Red AUTO /6 & Kevin Comer AUTO /5
Of the Autographs I opened (36 in Total)
24 were #'d 500 & above
2 were #'d to 100
5 were #'d to 50
1 #'d to 25
1 #'d to /10
1 #'d to 6
1 #'d to 5
1 #'d /1
I just got done adding everything up if I was to let it fly on eBay at auction based on previous sales & taking the average sale price. My total sales on everything in the 6 boxes was $690, about a 15% gain per box. Not bad considering I usually lose at least 50% of the retail price on past purchases.
Overall I really enjoyed opening EEE. A lot of times when opening lots of quantity it tends to get old & you get bored really quickly. I was never really bored opening this at all because I kept thinking there might really be a shot at opening the rare 1/1...& in my case I did open a 1/1! As shown above this product is great for resale. It's also great for prospectors that want to buy these guys up when they are young hoping to cash in when they hit it big. Lastly EEE is great for people that get autographs at minor league games because of it's whopping 140+ prospect checklist. I can't wait to see what else Panini has in store for 2012, for now this has been a great start in my opinion.
Thursday, December 22
December 22nd, 2011
I just want to start off & say Merry Christmas to everyone. It's been one heck of a year & cannot believe all the things that my family & I have done!
During my last post I said I was getting calls from a bunch of teams & they were all American League. Well over the past month I have heard from 5 more teams and they were all National League. So as of right now I have been contacted by 11 teams & I have some great opportunities. The funny thing about baseball is I could sign tomorrow or I could wait another 45 days & sign at that time...you never know what's going to happen. At the moment I'm waiting for the reliever market to start up & it has been pretty slow so far. This usually starts when the top reliever signs & then the next guy & so on. This typically helps other teams plan better & creates opportunities for other relievers. At the start of the offseason there were a couple teams that I was hoping to get calls from & got those calls so we will see what develops.
As far as offseason goes I've been running like crazy. I picked up one of those Garmin watches that has GPS on it and it has been a fun tool to train with. My speeds have improved a ton over the last 45 days & I've never run so much in my life...I still wonder how the heck marathoners runs so fast for so long.
Thursday, December 22
Message Board - FREE CONTEST is up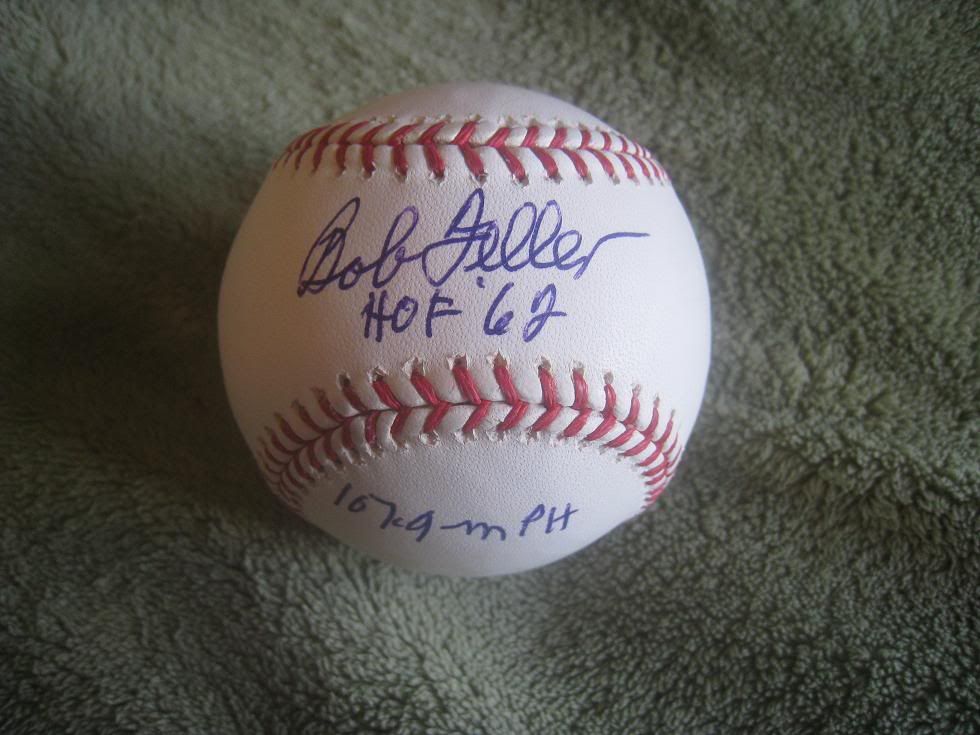 Friday, November 11
November 11th, 2011
It's been nearly a year since I last posted on here...I'll try to pick up where I left off. Sometimes I just don't feel like writing. I guess I could say I got burnt out with everything & moving from place to place & transaction to transaction that it wasn't really fun. I really missed writing and realize that it's something I enjoy & need to do not only for the fans but for myself. So what's my status right now? Right now it's already the first week of November. I've been running long distance for the past couple weeks & weight training is going to intensify. I'll pick up a ball in early January, that's when baseball really starts for me. Right now it's all about getting my core, base & body strong and powerful. I will talk about the past season on here down the road but for right now it's about the future. So what is my future right now? Well it's up in the air. I've been talking with my agent a lot the past week about possible teams & who to sign with. This is the first time I've had the ability to pick a new team and it's kind of nice being able to look over numerous offers from teams and pick out my favorite. We'll see what happens but I should have a new team soon.
Thanks to all that have been soldiers on my message board, we have 200 unique users on each day so the boards have been strong for the past year. Right now there is a free Rollie Fingers signed baseball contest up so if you want to log in & guess you might have a chance of winning it.
Here's my music video of the day, enjoy
Older News - The ARCHIVES
For older/every story(ies) I have written on this website click here to be transported to "The Archives!"