THE OLDEST SOFTBALL ORGANIZATION IN SAN DIEGO SINCE 1992: Welcome
A FASTPITCH GIRLS TRAVEL SOFTBALL ORGANIZATION OF TEAMS FROM 10& UNDER TO 18& UNDER YEARS OLD
The Power Surge Organization offers many great things for those interested in a high level of softball. We are the oldest Travel Softball Organization in San Diego having started in 1992 which means stability. We are also the only Travel Softball Organization that has its own fields.
We have four fields, four batting cages all lighted, six practice pitching mounds all lighted. We have picnic areas and a beautiful bathroom facility. We offer Pitching lessons, Hitting lessons, Fielding lessons, and Catching lessons on our facility as well. We recommend that all the girls take part in these lessons to get better as players.
As for our players and moving to the next level of college softball our Power Surge Organization has placed dozens and dozens of girls in college with College Scholarships. From UCLA to Harvard and producing doctors and lawyers to school teachers and engineers. Power Surge is a great way to play hard and be seen by college recruiters at all the top College Showcase tournaments.
Finally, always represent Power Surge with class. Play the game fair and as parents support your daughters always in the positive. Cheer for our team and never be disrespectful of the other team. Treat all teams with class.
Thanks all, and good luck. I will see you all on the fields.
Scott Berndes--President, San Diego Power Surge Girls Fastpitch Softball Club
Sunday, July 17
POWER SURGE 12U BACHTEL CHAMPIONS OF TRIPLE CROWN WORLD SERIES
POWER SURGE 12U BACHTEL CHAMPIONS OF TRIPLE CROWN WORLD SERIES
Power Surge is so proud of our 12U Bachtel team. They just keep winning tournaments. They went undefeated and scored 93 runs and gave up only 8. Wow!
Our Power Surge 12U Coelho team finished 1st in the Silver Bracket which is great.
Our 10s finished 3rd in their Silver Bracket.
Power Surge's young 12U Mau went undefeated in Pool Play and made the Gold Bracket.
A GREAT week for Power Surge!
Tuesday, June 7
Power Surge Cranford goes undefeated and qualifies for ASA Nationals in College Station, Texas.
Power Surge Organization Tryouts All Age Divisions 10-18 Aug 6 9am-12noon Aug 7 1-3pm
Sunday, June 26
Another PGF Nationals Power Surge qualified team 16u Power Surge Cranford
Power Surge is on a run of qualifying it's teams for PGF Nationals. Power Surge Cranford is our third team getting a Premier Berth this past weekend at the SoCal Qualifier.
Tuesday, June 7
Power Surge 12u Bachtell is the #1 rated team in the country per Flo Softball magazine and website
Flo Softball just finished the top 50 teams rating in the country and Power Surge 12u Bachtell was selected as the Number 1 team in the country. Wow! Pretty impressive.
This honor is well deserved as they have beaten every team out there and won almost every tournament they have played in. They have the big target on their back now. But at Power Surge that is how we like it.
Monday, April 18
POWER SURGE ADDS NEW 10U TEAM
Power Surge has added a 10u team to our nationally prestigious organization.
We are looking for quality players so if interested contact berndess@aol.com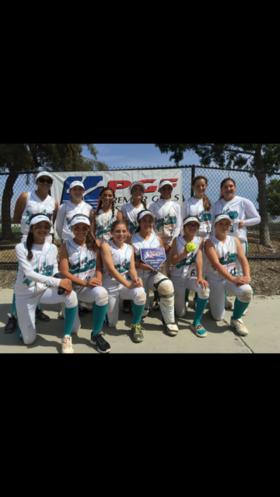 POWER SURGE 12U BACHTELL PREMIER QUALIFIED GOING 5-0
Monday, March 21
POWER SURGE 12U BACHTELL QUALIFIES FOR PREMIER NATIONALS
We at Power Surge are very proud to have one of the best teams in the country in our 12u Power Surge Bachtell team. We felt this team should have gotten an Invite to Premier Nationals as it is one of the Elite teams in the country. But what the heck, lets go to a qualifier and show people who this team is. And they did!
PS Bachtell went 5-0,socred 33 runs and gave up only 1 run. That is domination.
Now it is on to Premier Nationals and the championship is a real possiblity.
Monday, March 21
FIELDING LESSONS CONDUCTED BY JEREMY BACHTELL FOR ALL AT POWER SURGE FIELDS
Please read flyer attached. If you want to get better no matter who you play for Jeremy does a great job of teaching.
Tuesday, December 9
POWER SURGE 14U 02 CASILLAS
Friday, January 22
Isela Casillas verbals to Drexel University
We are very excited to announce that Isela Casillas of Power Surge Gold Berndes has verbaled to play her softball in college to Drexel University in Philadelphia. Drexel is a very prestigious academic university and is a D-1 school. Isela wants to be an engineer so this is a perfect fit. Congrats Isela.
Tuesday, January 5
Prestigious OnDeck Tryouts January 31
Derek Allister's prestigious and potentially very important OnDeck Tryouts will be at the Hickman Fields on Sunday, January 31. The OnDeck Tryouts are to see which players will make it to the actual College Showcase Camps held throughout the United states in different locations in front of hundreds of college coaches.
For more information and how to sign up go to the OnDeck website at:
ondecksoftball.net
Friday, December 11
Power Surge Trammell has another player college scholarship bound, Kaitlyn Tottress 2016
Another player from Power Surge Trammell receives a college scholarship. Kaitlyn Tottress, class of 2016 outfielder, committed to Southwestern Oklahoma State University (SWOSU) over the weekend.
SWOSU is located in Weatherford, OK. Coach Burnett is excited to have KT join their 2016 recruiting class (with 3 other Power Surge athletes!). The SWOSU Bulldogs compete in the NCAA Division II Great American Conference. We are so excited for KT.
All of her hard work and effort has paid off and helped get her a chance to play at the next level. We look forward to following KT's success on and off the field at SWOSU!
Tuesday, December 1
POWER SURGE FAIRS WELL IN BIG THANKSGIVING TOURNAMENTS
Power Surge Sent two of its teams to two of the biggest tournaments of the Fall season.
Power Surge 02 Casillas went all the way to Las Vegas and finished in the finals finishing 2nd. They went 7-1.
Power Surge 03 Bachtell went to the always tough Brenda Marsh tournament in LA and finished in 3rd place.
Great job Power Surge.
Wednesday, November 25
Power Surge's Emily Fuller Signs With Simpson University 2016 Grad PS Trammell
Emily Fuller, class of 2016 middle-infielder, committed to Simpson University over the weekend at the Surf City Early Thanksgiving Showcase. Simpson is located in Redding, CA and competes in the NAIA Cal Pac conference.
The softball program has a long history of success, and recently won the National Christian College Athletic Association (NCCAA) World Series Championship in 2015. Coach Stower is thrilled to welcome Emily to the team and has been following her success on and off the field since 2014. We are so proud of Emily for all of her hard work and effort to play at the next level. She will be receiving an academic and athletic scholarship to cover 100% tuition. We look forward to following Emily's success on and off the field at Simpson!
Congratulations, Emily!!
Monday, November 9
POWER SURGE LA CHAMPIONS OF USA PREPS 14U GOING 6-0
Power Surge is very proud of our new Power Surge 14u team from Los Angeles. They just returned from Lancaster, Ca. and came home Champions of the USA Preps Tournament going 6 wins and no losses. They are really looking like the real deal and playing great. Great job ladies and coaching staff. We look for many more tournament wins in the future from this great team.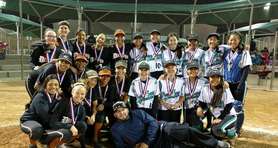 POWER SURGE LA CHAMPIONS USA PREPS TOURNAMENT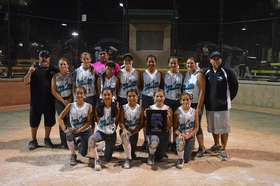 POWER SURGE 12U BACHTELL CHAMPIONS OF HUGE MONSTER MASH TOURNAMENT
Monday, October 19
POWER SURGE 12U BACHTELL CHAMPIONS OF 72 TEAM MONSTER MASH
Power Surge is proud to announce that our nationally recognized 12u Power Surge Bachtell team won one of the largest tournaments of the Fall season. 72 teams entered this 12u tournament and Power Surge Bachtell was the last team standing Sunday night without a loss, champions of the Monster Mash.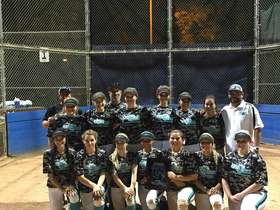 POWER SURGE 16U CRISTINI UNDEFEATED CHAMPIONS OF MONSTER MASH TOURNAMENT
Monday, October 19
POWER SURGE 16U CRISTINI CHAMPIONS OF MONSTER MASH TOURNAMENT
Power Surge the organization had a great weekend at the always tough Monster Mash tournament. Power Surge won two out of the five divisions. Our 12u Bachtell team won as well as the team featured in our photo here, Power Surge 16u Cristini.
Power Surge Cristini went undefeated in winning another championship for that team. They dominated in every way and should compete strong all season.
Monday, September 21
Power Surge Trammell's Paige Bowler Signs With Southwestern Oklahoma State University
Power Surge is very excited to announce that Paige Bowler has officially signed with Southwestern Oklahoma State University! SWOSU is located in Weatherford, OK. The SWOSU Bulldogs compete in the NCAA Division II Great American Conference. Head Coach Burnett is excited to have Paige join their 2016 recruiting class. We are ecstatic for Paige. Her hard work both on and off the field paid off with an athletic scholarship. We look forward to hearing about Paige's many accomplishments during her tenure at SWOSU!
Monday, August 31
POWER SURGE IS PROUD TO ANNOUNCE THE UNIVERSITY OF WASHINGTON AND IT'S COACHING STAFF WILL BE HOSTING A CAMP AT OUR POWER SURGE FIELDS
The University of Washington camp will be held this Wednesday at our beautiful Power Surge Fields Complex. For information go to the UW Camps website.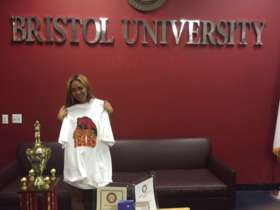 JoJo signing with Bristol University
Thursday, August 20
JoJo Nicolas from Coach Martinez team signs with Bristol University
Saturday, August 15
POWER SURGE ONE OF TOP SOCAL ORGANIZATIONS PLACES 5 TEAMS IN PREMIER NATIONALS
And that is not even mentioning:
18 Gold Junior Olympic ASA Nationals
14u Teal Triple Crown World Series
12u Jeremy ASA Nationals
12u Coelho Triple Crown World Series
Friday, June 5
POWER SURGE ALL TEAMS ORGANIZATION TRYOUTS HUGE SUCCESS
Over 200 girls showed up for both days of our last weekend tryouts. Huge success and all our teams filled with some great players. Thank you all the showed up and did not make a team. Please come tryout in the future.
For those who could not make it contact the team you are interested in and see if they are having any individual team tryouts.
Wednesday, July 22
POWER SURGE 14U BACHTELL WINS ANOTHER CHAMPIONSHIP
Wow, this Power Surge Bachtell team is sure good. They won the Champions Cup Championship last week and this week they were crowned Co-Champions of the Triple Crown World Seried here in San Diego going 9-0. Rain wiped out the last two games.
This team is awfully good. Why not make it a Trifecta next week at Premier Nationals and win that.
Monday, July 13
POWER SURGE 14U BACHTELL WINS CHAMPIONS CUP TITLE
Power Surge adds another prestigious title to the Organization as Power Surge Bachtell won the Champions Cup 14u Championship this past weekend in Irvine. This is a very tough tournament with many of the top teams on the west coast competing.
Power Surge dominated and came our with another title. Congrats to coaches and players.
Wednesday, July 8
Hickman Fields renovation update
Just found out at a meeting last night Aug 19 that construction will start I 12 to 14 months.
San Diego City Council gave final approval to our 7 million dollar redo of the entire Hickman Fields Park. That means the First Phase will be underway soon of having the archetics and engineers start finalizing plans. After they complete that task the underground infrastructure and paving the parking areas will begin.
This is so exciting it is hard to believe.
Monday, July 6
POWER SURGE BRINGS IN ITS 5TH TEAM WITH A BERTH IN THE PRESTIGIOUS PGF NATIONALS
Power Surge the Organization is really showing the country what a great organization it is by adding it's 5th team to the most prestigious Fastpitch Nationals in the country. Our Power Surge 16u Berndes team just received an At Large berth to the Platinum Division. That now gives Power Surge a berth in the 10u, 12u, two in 14u, a Premier and a Platinum, and a 16u berth.
Outstanding!
Thursday, May 7
POVER SURGE 10U RECEIVES INVITE BERTH TO PREMIER NATIONALS
we are happy at Power Surge to announce that our Power Surge 10u team has been invited to play in the elite Premier Nationals in Huntington Beach. This is an honor to be recognized as one of the elite organizations in the country.
Monday, June 1
POWER SURGE HAS HUGE SHOWING AT PGF QUALIFIER LAS VEGAS
Power Surge had a huge showing in Las Vegas this past weekend at the PGF Qualifier.� There were only 6 berths won in this tournament and Power Surge got a third of them.� Two of our Power Surge teams have qualified for the best of the best PGF Nationals in Huntington Beach, California.� Power Surge Bachtell with a Premier Berth and Power Surge Nava with a Platinum Berth.
Power�Surge Bachtell did it the hard way going through the Loser's Bracket.� They had to win 5 straight games in�103 degree heat.
Power Surge Nava was in the finals of the Winner's Bracket and only needed one with to get a Premier�berth.� Unfortunately they lost two straight but still got a coveted Platinum berth.
Congrats ladies for�qualifying for PGF Nationals and for making Power Surge Proud.�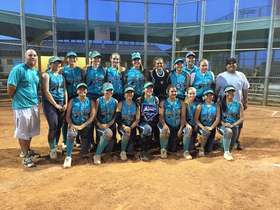 POWER SURGE 14U BACHTELL QUALIFIES FOR PGF NATIONALS IN LAS VEGAS
Tuesday, April 28
HICKMAN COMPLEX CONSTRUCTION UPDATE
Yours truly as the Vice-President of the Hickman Youth Athletic Association HYAA which oversees all of the Hickman Sports Complex attended our monthly HYAA Board Meeting last night. The HYAA is made up of the seven user organizations, North City Youth Baseball, Colt League Baseball, St. Augustine Baseball, Mesa Soccer, Nomads Soccer, UC Del Sol Softball, and Power Surge Softball, and controls the use of the HYAA Hickman Complex.
At last night's HYAA Board Meeting we all got an update on how the HYAA major renovation is progressing and what is next up. Very important the Hickman Project got another 'Yes Vote' from another of the many City groups it must pass through. My understanding is the Hickman Project needs one more hopefully Rubber Stamp Yes Vote by the San Diego City Council and the First Phase moneys will be released to start on the project. This City Council vote is supposed to happen in May.
After this vote the money will be released of $1.2 million to go to the Architects and Engineers to do the final plans for the beginning of Phase Two.
A little worrisome is how much of the $1.2 will the Architects and Engineers use as that $1.2 is supposed to also go to the First Phase of doing the infrastructure of Sewage Pipes, Potable Water Lines, Recycled Water Lines, Electrical, etc., followed by the paving of all roads at Hickman.
Phase Two will follow with another $5 million going to put Lights up on all fields, new fencing, and many more projects. We are hoping to get a shovel in the ground by the end of this year. But you never know.
Sorry for the long post but many of you out there are very interested in how this great project to make our fields a top of the line park in San Diego is going.
Saturday, April 18
POWER SURGE LEADS SAN DIEGO TRAVEL ORGANIZATIONS IN D-I COLLEGE SCHOLARSHIPS
Our San Diego Travel Organizations are doing a great job of getting our players a scholarship to universities around the country.
We at Power Surge are proud to announce that Power Surge has the most players verbaled or committed to D-I college scholarships with 20 of it's players. This is 7 more scholarship offers than the closest organization in San Diego.
This list was taken off the great softball website 'Full Count Softball'. Full Count Softball lists only Division I scholarship offers.
Tuesday, March 10
POWER SURGE'S GREAT FACILITY APPROVED FOR A 7.1 MILLION DOLLAR UPGRADE
Power Surge Girls Fastpitch Softball Club would like to announce great news for Power Surge and the community of San Diego with an approval of 7.1 million dollars for an upgrade of the Hickman Fields Sports Complex. Power Surge is one of seven members who form the Hickman Youth Athletic Association which oversees and controls the Hickman Sports Complex. The members are Power Surge Softball, UC Del Sol Softball, Mesa Soccer, Nomads Soccer, North City Pony Baseball, Clairemont Colt Baseball, and St. Augustine High School Baseball.
The upgrade plans have been approved and include: Lighting of all fields, Comfort Stations at all facilities, Paving and stripping the parking areas, Childrens playgrounds, turfing of two soccer fields, a possible Strength and Conditioning building, and a pool. This project we hope will start this calendar year and take approximately 2 years. The existing fields except for baseball will remain as they are with improvements to fences, etc.. Baseball will have a redesign to accomodate the pool.
We are thrilled that we at Power Surge who already have a great facility will soon be able to say we have one of the finest softball facilities in the country. Another reason to consider Power Surge Travel Club when considering a Travel Softball team to join.
Sunday, April 5
POWER SURGE GOLD BERNDES ANNOUNCES ANOTHER D-I COLLEGE SCHOLARSHIIP COMMITT-LAUREN DVORAK TO NORTHWESTERN
Power Surge Gold Berndes will be sending it's second player to Northwestern University in Lauren Dvorak who joins already Northwestern committed PS Berndes player Summer Hargett. Lauren is only a 9th grader so to be able to get a scholarship from a great Division I school like Northwestern shows you what a great player Lauren is.
Congrats Lauren and family. That now puts the number of college scholarship players for Power Surge Gold Berndes at 6 players.
Thursday, February 26
POWER SURGE WOULD LIKE TO CONGRATULATE OUR POWER SURGE PLAYERS WHO MADE THE PRESTIGIOUS OnDECK ELITE CAMP
Power Surge would like to congratulate our players who made the prestigious OnDeck Elite College Recruiting Camp. This is a huge honor and will get these players in front of the best Division I college coaches in the country for one long day of showing their stuff.
The Players:
Jusina Jusay--PS 16u Berndes
Kennedy Lapshire--PS 16u Berndes
Lauren Dvorak--PS 16u Berndes
Ashley Kopp--PS 14u Bachtell
Marisa Estrada--PS 14u Bachtell
Jacey Bourgeois--PS 14u Ruder
Tuesday, February 17
Power Surge's Miranda Grover verbals to Southwestern Oklahoma State University
Please help us congratulate Miranda Grover for committing to play for SWOSU, Southwestern Oklahoma State University a very good D-2 school. Congrats and we know you will tear it up there.
Thursday, January 29
Power Surge's Silent Rain Espinoza Verbals To The University of Washington
We are very proud at Power Surge to announce that Silent Rain Espinoza has verbaled to the University of Washington. Washington is one of the Powerhouse programs in the country and this a great honor for Silent and Power Surge.
Silent plays for Power Surge Gold Berndes 16u. She is a 2018 Freshman who attends Christian High School and plays middle infield.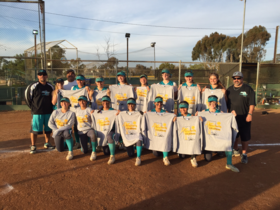 Power Surge Bachtell Champions of AFC Tournament
Monday, January 19
POWER SURGE BACHTELL CHAMPIONS OF AFC TOURNAMENT JAN 17-18
Thursday, October 9
PRESTIGIOUS OnDeck COLLEGE RECRUITING TRYOUT CAMP DATES ANNOUNCED--FEB 14 & 15 AT OUR POWER SURGE COMPLEX
The prestigious OnDeck College Recruiting tryout camp has announced its San Diego dates Feb 14 & 15. The camp will be held at our beautiful Power Surge Hickman field facility. This is a great chance to qualify for the Zoom Into June Elite Camp in June or the Mt. Sac Elite Camp in October. Over 100 college coaches attend these two camps.
To sign up or look for information go to the OnDeck site at: http://ondecksoftball.net/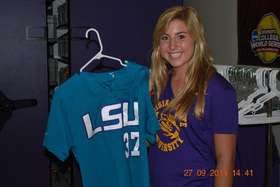 CC Caccamise holding Teal LSU jersey
Thursday, October 2
POWER SURGE ANNOUNCES ANOTHER SCHOLARSHIP PLAYER CC CACCAMISE 2017 POWER SURGE BERNDES
We at Power Surge Gold Berndes are so proud to announce our fourth verbaled scholarship player, Cristiona CC Caccamise. She has verbaled to Louisiana State University a powerhouse SEC school. Congrat to you CC. We hope to one day watch you on ESPN in the College World Series.
Wednesday, September 24
POWER SURGE AND THE UNIVERSTITY OF SAN DIEGO HOST CLINIC AT OUR GREAT POWER SURGE FACILITY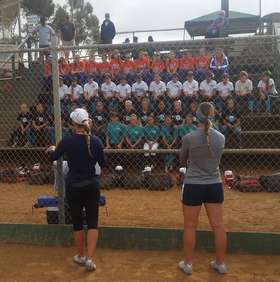 USD COACHING STAFF CONDUCTING CLINIC AT OUR POWER SURGE FACILITY
Power Surge had the coaching staff from the University of San Diego at our great Power Surge facility this past weekend to run a clinic for some of our teams. Power Surge's 2017, 2018, and 2019 teams were all in attendance. We also invited the 2018 Cal Cruisers to our clinic. It all made for a great day. You can't beat getting a good workout and be seen by a Division I College Coaching Staff.
Next up Power Surge will be hosting the University of Neveda, Las Vegas at our facility. The Head Coach is a Power Surge Alumni in Lisa Dodd.
Also know this, Power Surge hosts two very prestigious College Recruiting Camps at our great Power Surge facility. The first is known as the most prestigious College Recruiting Camp in the country, the OnDeck College Recruiting Camp. This Camp is run by Derek Allister who is known nationally to have the best College Recruiting Camp.
The second camp hosted at our Power Surge facility is the One2 Camp run by Dana Sorenson another Power Surge Alumni. Her camp is very unique in that she has 15-20 Division I coaches who actually run the camp as coaches on the field. A great camp to attend, be seen, and work one on one with a Division I College Caoch.
Monday, September 1
POWER SURGE HAS ANOTHER PLAYER VERBALED TO SCHOLARSHIP--SUMMER HARGETT, NORTHWESTERN UNIVERSTIY
Power Surge Gold Berndes is happy to announce a third player from our team has committed to a college scholarship. Summer Hargett an outstanding catcher has committed to play softball at Northwestern University. Northwestern an outstanding university as it is one of the finest academic institutions in the country. And, they got an outstanding player in Summer as well.
Friday, August 29
POWER SURGE ADDS FACEBOOK PAGE
Tuesday, April 1
POWER SURGE ADDS ANOTHER COMMITED PLAYER TO UCLA STEPHANIE SORIANO
Power Surge is very pleased to announce another one of its players will be heading to UCLA to get her college education and play softball. Her name is Stephanie Soriano and she will be joining her Power Surge teammate Aaliyah Jordan in the 2016 graduating class.
Stephanie plays every position on the field including a 60 plus MPH pitcher. We are so proud and wish her all the luck.
Monday, August 4
FOUR MORE POWER SURGE PLAYERS RECEIVE COLLEGE SCHOLARSHIPS
Power Surge is proud to announce that we have added four more players to our long list of players who have received a college scholarship. What a great accomplishment for these girls and their families. We are so proud of you. Be assured that there will be many more college scholarships to come for our Power Surge players.
Jessica Alexander Cal State Northridge
Jessica LaPierre Cal State Northridge
Konnor Dahlberg San Diego State University
Hannah McEwen San Diego State University
Thursday, October 25
POWER SURGE GAINS GREAT SPONSORSHIP WITH WILSON AND DeMARINI
We at the Power Surge Organization are pleased to announce that we have reached an agreement with Wilson and DeMarini Sporting Goods Manufacturers to be our sole sponsor for Power Surge the Organization. It entails many facets but the one area we really wanted to accomplish is our 18Gold College Showcase team will be almost completely sponsored for all its costs by Wilson/DeMarini receiving bats, gloves, helmets, bat bags, etc.., etc..
This will make Power Surge an even better option for players around our area to consider Power Surge. We want to thank Wilson and DeMarini for their great support of Power Surge the Organization making us even better.
Wednesday, May 22
POWER SURGE INVITED TO TOP COLLEGE RECRUITING SHOWCASE FIREWORKS IN COLORADO
Power Surge the Organization will be well represented in the biggest and most prestigious College Showcase Recruiting Tournament this Summer, the Colorado Fireworks. We will have a 16u team an 18u team and most important our 18Gold team is in the 64 team Power Pools representing the top 64 teams in the country.
Way to go Power Surge. Hopefully lots of College Scholarships ahead for our Power Surge players.
Wednesday, July 3
FORMER POWER SURGE PLAYER LORENA BAUER (KLOPP) MAKES 1st TEAM COLLEGIATE ALL-AMERICAN
We at Power Surge are happy to announce that one of our former players has been named 1st Team Collegiate All-American, Lorena Bauer (Klopp). Please click on the title for the link to the article on the San Diego State University website.
Tuesday, November 12
POWER SURGE THE ORGANIZATION HOST ANNUALLY TWO GREAT COLLEGE RECRUITING CAMPS, ON DECK AND 0NE 2
Power Surge the organization annually hosts two major College Recruiting camps at our beautiful four-field complex.
The first one is Dana Sorensen's One2 Advanced Camps. There will be a great amount of College Coaches at this camp. In fact, they will be helping to conduct the camp. For information go to http://events.r20.constantcontact.com/register/event?llr=namzjhnab&oeidk=a07e86b1ozb6d72af13&oseq=a01a5hietrv7f
The second camp is the prestigious OnDeck Camps. These camps are tryouts to go to the OnDeck Elite Camps later in the year. No College Scouts at this one but the opportunity to go to the very prestigious Elite Camps where there are many College Scouts. Information on this camp can be obtained at http://ondecksoftball.net/camps/
Monday, February 10
POWER SURGE DOMINATES TRIPLE CROWN TOURNAMENT FEB 8-9
Power Surge the Organiztion had a great weekend this past weekend at Triple Crown's tournament here in San Diego. We had teams in all the divisions except 10u. How we faired:
18u Champions Power Surge Berndes
16u 3rd Place Power Surge Trammell
14u 2nd & 3rd Place Power Surge Ruder 2nd, Power Surge Mendoza 3rd
12u Champions Power Surge 01
And, Power Surge 16u Martinez were Champions of Surf City in Huntington Beach
What a great weekend for a great organization. Keep it up.
Wednesday, December 12
POWER SURGE 99 12U NAMED SOFTBALL TEAM OF THE YEAR
Power Surge's great 99 team was named this week by Softball Magazine as the 12u National Softball Team Of The Year. What an awesome accomplishment, to be named the best team in the entire country. This is the second time our Power Surge 12u team has been honored as Power Surge 96 was also named National Team Of The Year in 2009 as well. What a great tradition Power Surge has created.
Power Surge 99 won many tournaments over the 2012 year and their record in the Spring season was 83-13 and in the Fall season was 38-2 for a combined 121-15 record for the 2012 year. Quite impressive I would say. We won the ASA National Championship in Moline, Illinois, and won the prestigous SoCal State Championship as well.
What a great year. I think deserving with all the hard work the award we just receivied.
Sunday, December 30
Congratulations to Power Surge's Aaliyah Jordan 2016 Commits To UCLA
Congratulations to Power Surge's Aaliyah Jordan for committing to the perennial powerhouse of college softball UCLA. This is a huge honor for her and her family.
Aaliyah was recruited heavily by all the top teams in the country. Washington, Arizona State, Arizona, Tennessee, are a few that were really after Aaliyah. Pretty amazing for Aaliyah as she is only a 9th grader. She already knows where she will go to college and it will be on a Full Scholarship.
Tuesday, March 26
POWER SURGE DOES MAJOR RENOVATION OF FIELDS
Power Surge the Organization just recently finished a renovation of the infields of Fields #1 and #2. This renovation involved bringing in 160 yards of dirt and Lazer Leveling of the two infields. We also added a much needed Sprinkler System in each field to make watering the infields much easier. We would like to thank those that donated to this project which cost Power Surge $10,000.
Thursday, December 22
POWER SURGE THE ORGANIZATION ADDS NEW BATHROOMS
Power Surge the Organization is proud to finally be able to say we have real bathroom. Lenolium Floors, sinks with running water, mirros, heating, air conditioning, and 4 flush toilets in the Women's side and 2 flush toilets and two urinals in the men's side.
It has been a long time coming. Thanks to all those that made it happen.
Sunday, June 10
POWER SURGE 99 12U WINS ASA STATES AGAIN IN 2012
Power Surge 99 12u's went 6-0 and won ASA States. That is now 2 out of the last 4 years Power Surge has won that pretigious title.
Thursday, August 16
POWER SURGE 12u 99's WINS ASA 'A' NATIONAL CHAMPIONSHIP.........AGAIN
Power Surge 99's 12u team won the ASA National Championship this past week in Moline, Illinois. This is the second ASA National Championship in the last 4 years for Power Surge. It is amazing to be the best team in the entire country and that is what we accomplished. Along with winning the National Championship Power Surge 99 also won this years ASA SoCal State Championship as well. What a great year.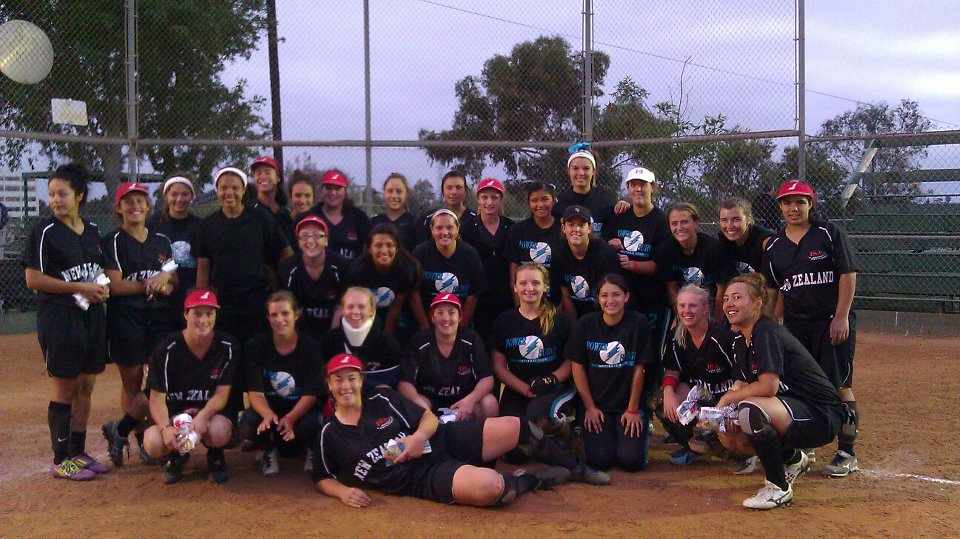 POWER SURGE 16U SILVA AND THE NEW ZEALAND TEAM
Friday, July 6
NEW ZEALAND TEAM VISITS AND PLAYS POWER SURGE AT OUR FIELDS
Tuesday, August 11
POWER SURGE 12U WINS ASA NATIONALS IN NORMAL, ILLINOIS 2009
POWER SURGE 12U WINS ASA NATIONALS IN NORMAL, ILLINOIS--POWER SURGE IS THE 2009 ASA NATIONAL CHAMPIONS!!!!!!!!!!!!!
Power Surge 96 12u has been crowned the best 12u team in the entire United States by winning the 2009 ASA Fastpitch Softball Nationals Tournament in Normal, Illinois. What a fantastic accomplishment traveling all the way accross the country and competing against the best teams in all the United States and coming out undefeated and the National Champions.
Power Surge went 9-0 in the national tournament run-ruling all but three teams, scoring 64 runs and giving up only 7. What a truly dominating performance by our Power Surge players. All the hard work has paid off. Congratualations girls, coaches, parents, and supporters. Thanks to all who traveled across the country to support us. Thank you to our great sponsors who helped us raise over $24,000!!!!!!!!!!!!!!!!!
Tuesday, July 7
POWER SURGE 18GOLD WINS HUGE COLORADO COLLEGE SHOWCASE
Power Surge 18Gold won the Colorado 18Gold Sparkler College Showcase Tournament. There were over 100 teams in their division from all over the United States. What an honor and an accomplishment to win such a huge prestigious tournament. Congratualations Power Surge 18 Gold.
Saturday, November 24
POWER SURGE RECEIVES DONATION FOR NEW LIGHTS IN BATTING CAGES
Power Surge would like to thank Ron Wood, one our 16U coaches, for the donation of improved lights in our batting cages. The upgraded lights are a much needed improvement and it is like daylight in the cages now. Thanks Ron, all Power Surgers and future Power Surgers thank you.

POWER SURGE COMPLEX OF 4 FIELDS
POWER SURGE HAS ADDED A FOURTH FIELD TO IT'S COMPLEX
The Power Surge Girls Fastpitch Softball Organization is proud to announce that we have added a fourth field to our softball complex. The addition of a fourth field will make our Power Surge organization even stronger. More practice space. We can add a few more teams to our Power Surge organization. More teams can play in our Friendlies and tournaments which means more money can be made by entry fees and snack bar purchases. All in all, we have just made a huge leap for the already very strong Power Surge Fastpitch Softball Organization! In addition to our four softball fields we have two lighted batting cages, four lighted pitching mounds, snack bar, and picnic areas.
If you need direction to our freeway friendly central San Diego location please go to 'Locations of Fields' on our Menu.

POWER SURGE 12U TRIPLE CROWN CHAMPIONS PARK CITY, UTAH, 2003
Wednesday, July 23
POWER SURGE WINS 12U TRIPLE CROWN-2003
Power Surge 12U has the great distinction of being the champion of the 2003 Triple Crown World Series hosted in beautiful Park City, Utah. Power Surge finished on top of a huge field of 60 teams representing teams throughout the United States.
It was a great tournament for Power Surge winning 10 games and losing only 1. Power Surge won the final game against the Killer Bees from Tempe, Arizona, 6-1. Anne Vincelett led the way pitching a fantastic game and hitting her fourth home run of the tournament. Laurel Casey also added a home run in the championship game.
Named to the All-Tournament team were Taylor Hensley, Britty Balough, Laurel Casey, Nichole Jones, and Anne Vincelett was named Most Valuable Offensive Player of the tournament. Mariah Johnson, Breanna Bauman, Tori Schaefer, Maddie Webber, and Ari Sanders, made up the rest of the Power Surge Triple Crown championship team and were All-Tournament in every way for our team.
Look for big things from this team in the coming years. Congratulations Power Surge.