PA District 14 Little League: Welcome
HAPPY HOLIDAYS
PA DISTRICT 14 LITTLE LEAGUE
District 14 Little League Provides the Little League Baseball and Softball Experience to the youth in the South Central PA Region - Including Adams, Cumberland, Franklin, & York Counties
Bermudian Little League / Carlisle Little League/ Dallastown Little League / Dillsburg Little League / Dover Little League
Gettysburg Little League / Greencastle Little League / Hanover Area Little League / Newville Little League
North Eastern Little League / Penn Mar Little League / Shippensburg Little League / South Middleton Little League
Southern York County Little League / Spring Grove Little League
York Little League / York City Little League
********************************************************************************
PA District 14 Welcomes DOVER AREA LITTLE LEAGUE to the District 14 LL Familiy!
Dover Area Athletic Association has successfully completed the chartering process as of December 7th, 2017 and becomes the 17th league in District 14.
Congratulations to Dover Area Little League for thier completion of this milestone and we look forward to a safe, exciting and successful 2018 Little League season.
**********************************************
2018 RULES & REGULATIONS CHANGES
**********************************************
New Youth Baseball Bat Standard to Take Effect in 2018
*********************************************
2018 District 14 Coach / Umpire Rules Clinics
MANAGERS & COACHES are encourgaged to attend the First 2 sessions - all rules are presented in these two sessions. COACHES - hear the same interpretations and expamples that are given to the umpires
See Handouts section for more info
Gettysburg Umpire Clinic:
February 25, March 4, 11 & 18, 2018
1:00 PM -4:00 PM
Wyndham Gettysburg (Gateway Gettysburg Comple)
95 Presidential Circle, Gettysburg, PA 17325
Spring Grove Umpire Clinic:
Feb 27, March 6, 13, & 20, 2018
6:30 PM - 9:30 PM
Spring Grove Elementary School
1450 Roths Church Road, Spring Grove PA
Newville Umpire Clinic:
February 28, March7, 14 & 21, 2018
6:30 PM - 9:30 PM
Newville Fire Station (Friiendhip Hose Co.)
15 E. BIg Spring Ave, Newville, PA 17241
On Field Umpire Clinic
Sunday March 25th, 2018
2:00PM - 5:00 PM
Dillsburg Little League Complex
202 South Chestnut Street, Dillsburg PA
Handout:
Umpire
*************************************************
PA D14 & Little League partners with
Positive Coaching Alliance (PCA)
Saturday, May 27
PA D14 Tournament Information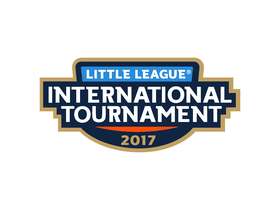 Link to PA D14 LL Tournament Info
---
2017 POST SEASON TOURNAMENT CHAMPIONS
***************************************************************************
Northeastern Little League
9-10 Division
3rd Place Mid-Atlantic Regional
Cranston, RI
PA STATE CHAMPIONS
PENNSYLVANIA
9-10 DIVISION
STATE CHAMPIONS
NORTHEASTERN LITTLE LEAGUE
SECTION 7 - CHAMPIONS
9-10 DIVISION
SECTION 7 CHAMPIONS
NORTHEASTERN LITTLE LEAGUE
LITTLE LEAGUE (11-12)
SECTION 7 CHAMPIONS
DILLSBURG LITTLE LEAGUE
DISTRICT 14 CHAMPIONS
PA D14: JUNIORS DIVISION
DISTRICT CHAMPIONS
SOUTH MIDDLETON LITTLE LEAGUE
PA D14: 10-11 DIVISION DISTRICT CHAMPIONS
GREENCASTLE LITTLE LEAGUE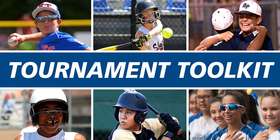 LL TOURNAMENT INFO
PA D14 INTERMEDIATE (50/70) DIVISION
DISTRICT CHAMPIONS
CARLISLE AREA LITTLE LEAGUE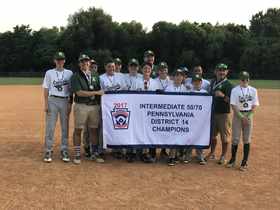 CARLISLE AREA LITTLE LEAGUE
PA D14: LITTLE LEAGUE (11-12) DIVISION DISTRICT CHAMPIONS
DILLSBURG LITTLE LEAGUE
PA D14: 9-10 DIVISION DISTRICT CHAMPIONS
NORTHEASTERN LITTLE LEAGUE
CLARENCE BOYD CHAMPIONS
CLARENCE BOYD
9-10 CHAMPIONS
DILLSBURG LITTLE LEAGUE
CBT 7-8 DIVISION CHAMPIONS
DILLSBURG LITTLE LEAGUE