Onondaga Youth Hockey Association: Welcome
OYHA Pee Wee Travel Team Take NYS Championship!
Congratulations Pee Wee travel Team, for going 5-0 in this weekend's USA Hockey championship event. The team won by a combined score of 36-5 and took the final game 4-2. Amazing team effort. GO THUNDER!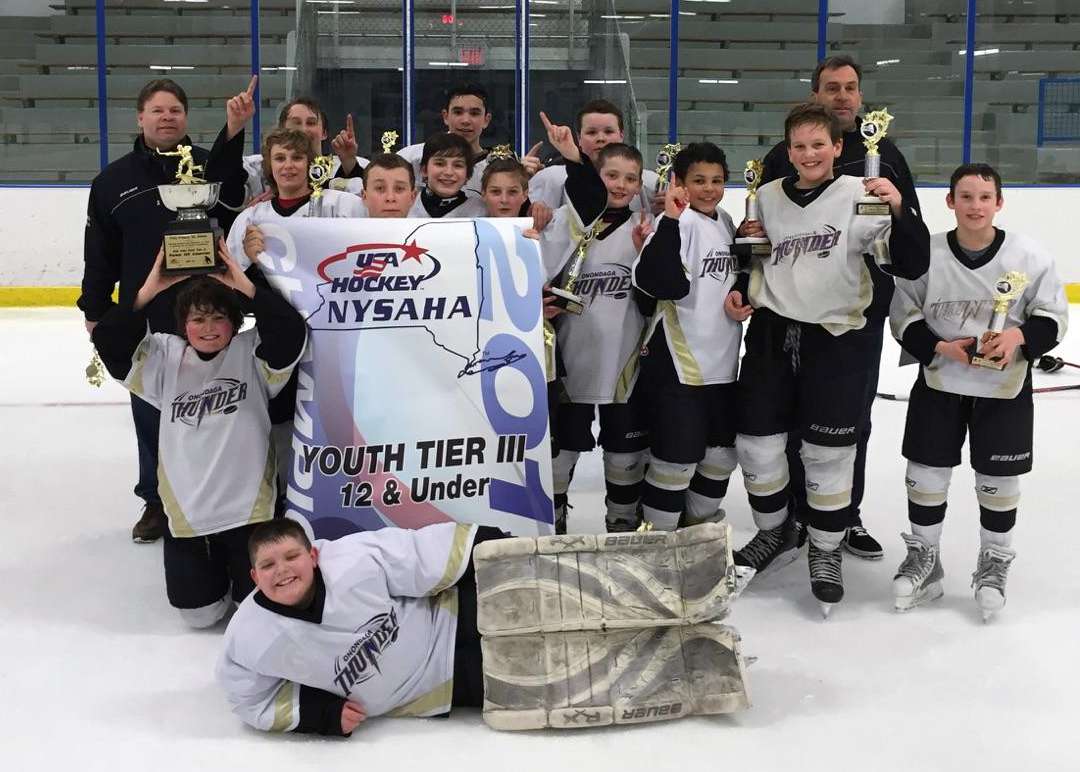 Congratulations Pee Wee House Team!
Congratulations to the Pee Wee House team, who took the Playoff Championship in Salmon River. Go Thunder!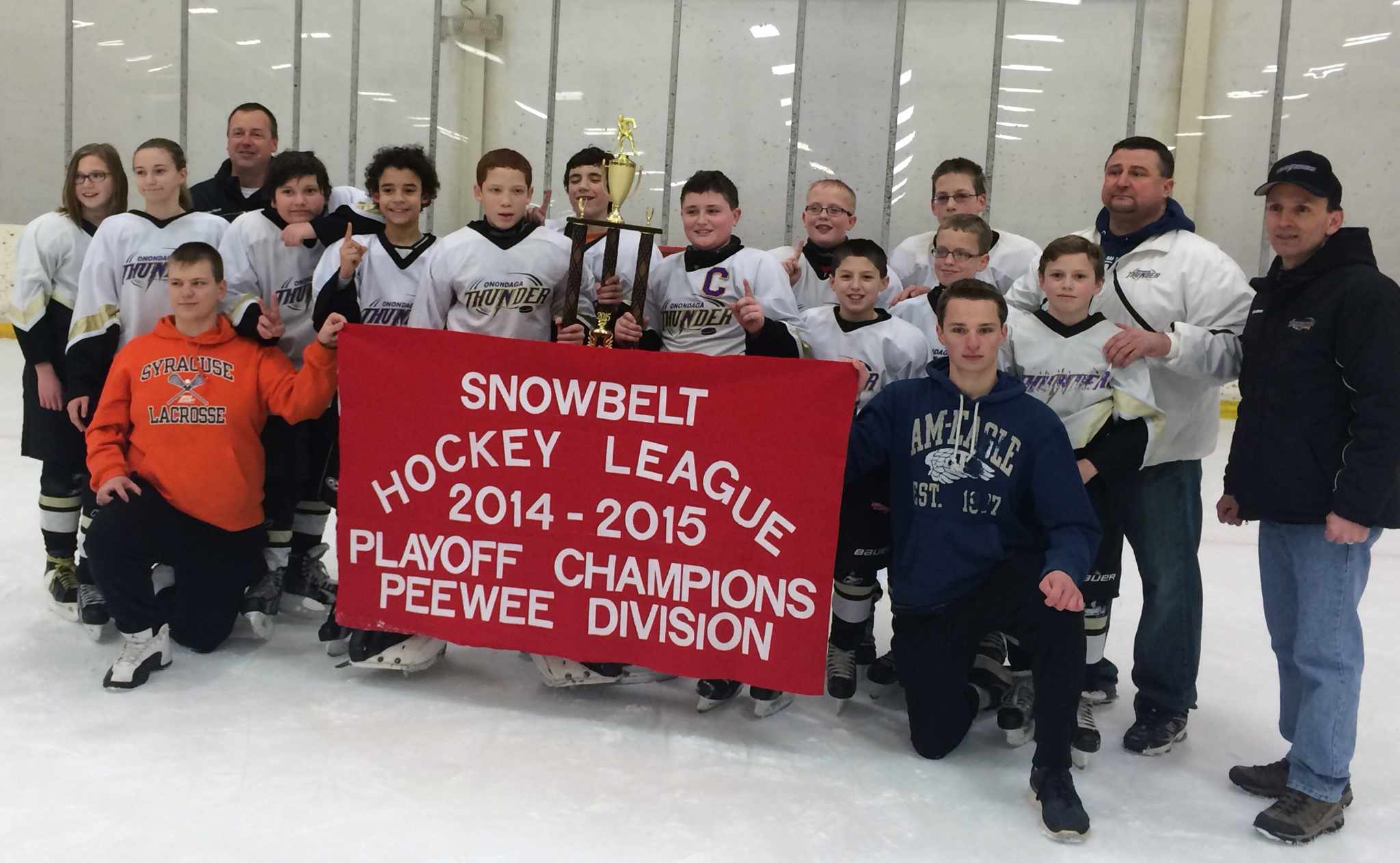 Congratulations Pee Wee, Bantam and 16U Sectional Champions!
What an amazing weekend for Thunder Hockey! Onondaga took home THREE Sectional Championships! Amazing job Pee Wee, Bantam and 16U Travel Teams... Get some rest, you'll need it for Amherst.
Congratulations Pee Wee House Team
On February 6-7, our Pee Wee House team took the Championship at this year's Ed Lupia Memorial Tournament in Watertown, NY. After 3 hard-fought games (three with no goals against us!), the Pee Wees took home the win!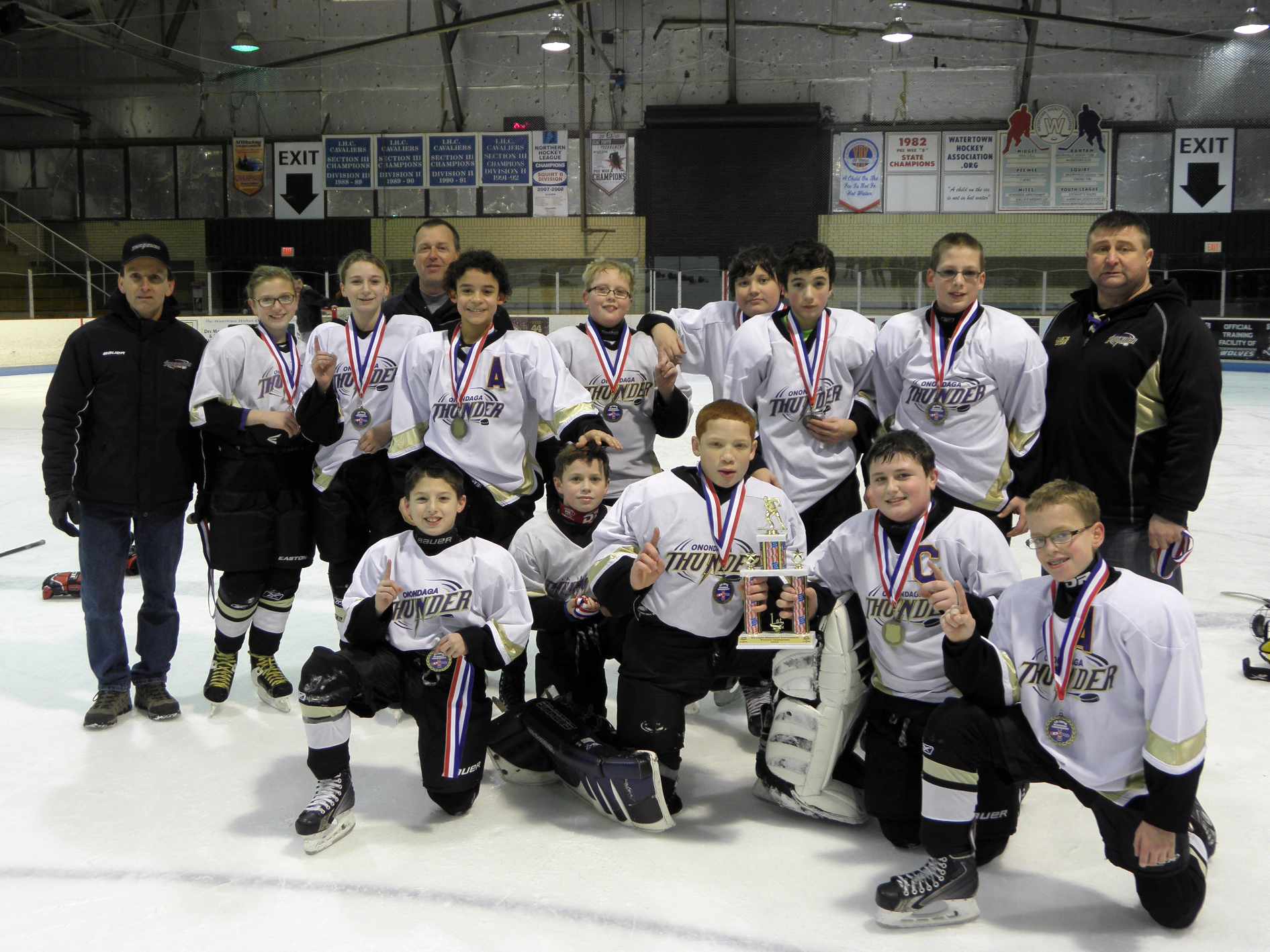 Squirt Snowbelt Team Takes the Ice at the War Memorial
Our Squirts has a great time skating at the War Memorial in a knock-down, drag-out battle
with Midstate that ended in 6-6 a draw.