Home of the 2011 Little League World Series Champions: TOC & All Stars
Monday, July 29
Congratulations 2013 All Stars
2013 Banners
Friday, July 26
2013 9/10 All Star Team Recap
9/10 All Star Team SoCal Sub-Division Runner-up!
Congratulations to our amazing 9/10 All Star team for being Southern California Sub-Division Runner-up. They had a spectacular Post Season run. They finished the season in The Top 4 teams in their Division.
Congratulations on a great Post Season!!! We are all are very, very proud of you!!!
Wednesday, July 24
Southern California South Sub-Division All Stars Tournament Scores
Wednesday, July 24
9/10: OVLL-3 eliminated by Eastlake LL-12
Tuesday, July 23
9/10: OVLL-11 defeats Point Loma LL-6
*Home Run by Nick Skorheim
**Advance to Sub-division Championships (OV must win twice)
Monday, July 22
9/10: OVLL-18 defeats Fontana Community LL-0
10/11: OVLL-6 eliminated by Sweetwater Valley LL-12

Sunday, July 21
9/10: OVLL-9 defeats Magnolia Center-1
10/11: OVLL-10 defeats Magnolia Center-1
*Grand Slam by Noah Karliner
Saturday, July 20
9/10: OVLL-4 lost to Eastlake-14
10/11: OVLL-1 lost to Allied Gardens-4
Monday, July 22
2013 9-10 Sub-Division Tournament Bracket
Monday, July 22
2013 10-11 Sub-Division Tournament Bracket
Friday, July 19
2013 10-11 All Star Section 10 final game
Section 10 Tournament Video

OVLL 10/11 vs. Aliso Viejo Section 10 Championship Game
Wednesday, July 17
Section 10 All Stars Tournament Scores
Wednesday, July 17
9/10: OVLL-8 defeats Aliso Viejo-5
*Home run by Jake D'Amico
**9/10 Section 10 Champions, advance to Sub-Division Tournament
Tuesday, July 16
8/9: OVLL-10 defeats Aliso Viejo-0
*Home runs by AJ Hurtado, Samuel Cohn, Cade Hart & Antonio Ventimiglia
**Special shout out to Jimmy Legg for gutting it out, literally. Yer a gamer kid!!
***8/9 Section 10 Champions
9/10: OVLL-3 lost to Aliso Viejo-5
*Section 10 Championship Game Weds 7/17 @ 5:30p @ OVLL Maj
10/11: OVLL-24 defeats Aliso Viejo-7 (gm. #1)
*Home runs by Shane Hoodman & Jared Reyes(Grand Slam)
10/11: OVLL-6 defeats Aliso Viejo-2 (gm. #2)
*Home run by Noah Karliner
**10/11 Section 10 Champions, advance to Sub-Division Tournament

Monday, July 15
10/11: OVLL-12 defeats Loara-8
*Home run by Jared Manzo
**Advance to Section 10 Championship Doubleheader Tues 7/16 @ 4:30p & 7:00p @ SMVLL(Mission Viejo YAP)

Sunday, July 14
8/9: OVLL-9 defeats Trabuco Canyon-8
*Walk off hit by Antonio Ventimiglia
**Advance to Section 10 Championship Game Tues 7/16 @ 5:30p @ OVLL MinA
9/10: OVLL-9 defeats Rancho Santa Margarita-2
*Advance to Section 10 Championship Game Tues 7/16 @ 5:30p @ OVLL Maj
10/11: OVLL-7 defeats Loara-2
*Grand Slam by Noah Karliner
Saturday, July 13
8/9: OVLL-11 defeats Aliso Viejo-4
*Home run by AJ Hurtado
9/10: OVLL-11 defeats Aliso Viejo-0
*Home run by Nick Skorheim
10/11: OVLL-4 lost to Ladera Ranch-11
*Home runs by Sinjin Choi & Shane Hoodman
Tuesday, July 16
2013 Section 10 - 8/9 All Star Tournament Bracket - Final
Tuesday, July 16
2013 Section 10 - 9/10 All Star Tournament Bracket
Sunday, July 7
2013 Section 10 - 10/11 All Star Tournament Bracket
Sunday, July 7
2013 D62 Champions
Congratulations 2013 OVLL 8/9 All Stars - D62 8/9 Champions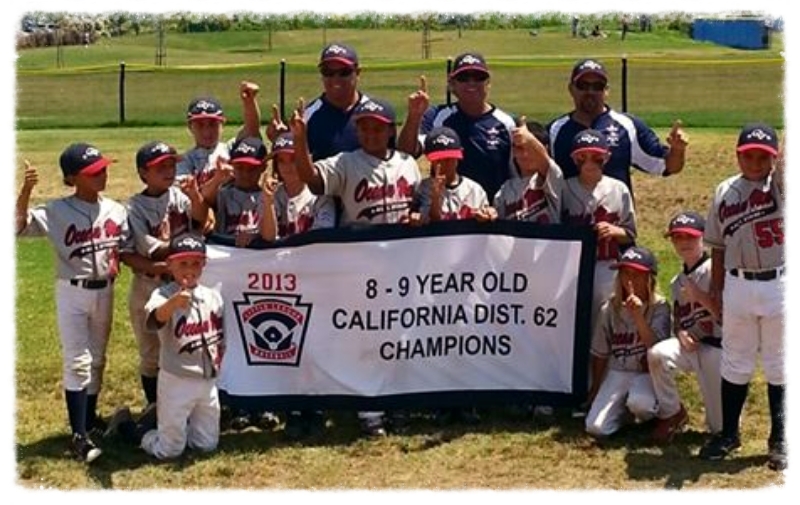 Congratulations 2013 OVLL 9/10 All Stars - D62 9/10 Champions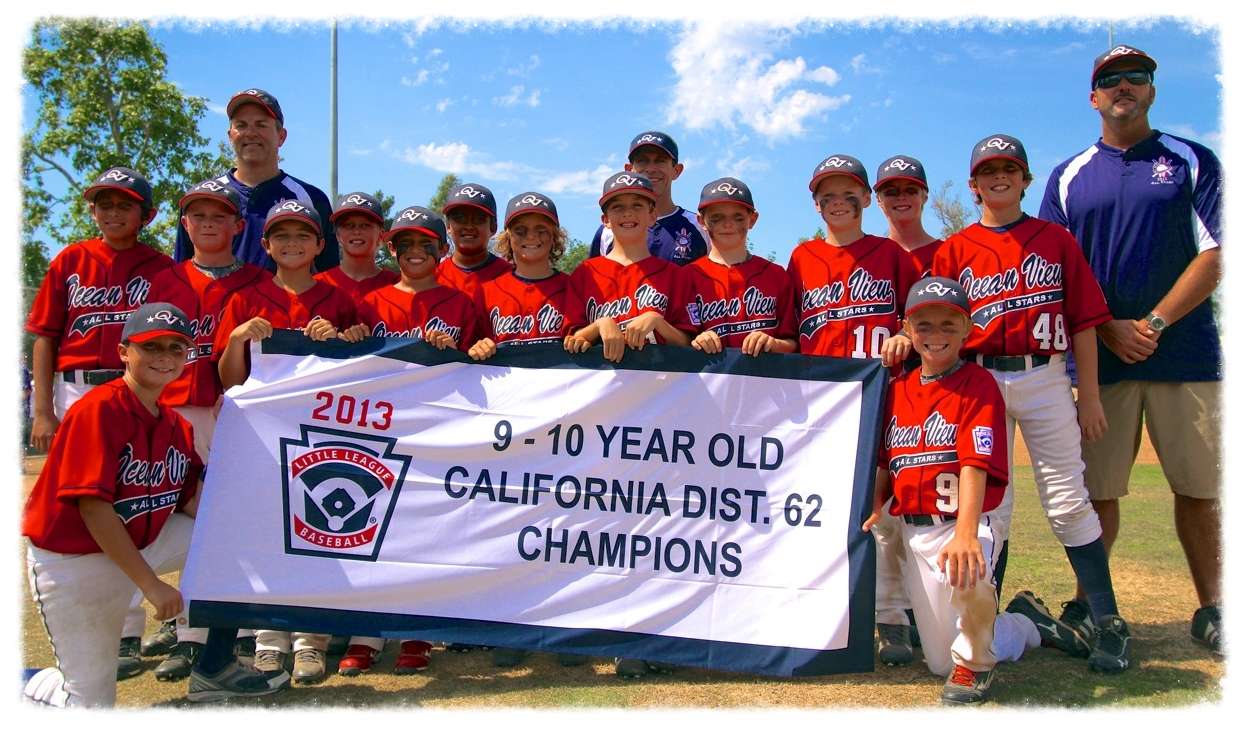 Congratulations 2013 OVLL 10/11 All Stars - D62 10/11 Champions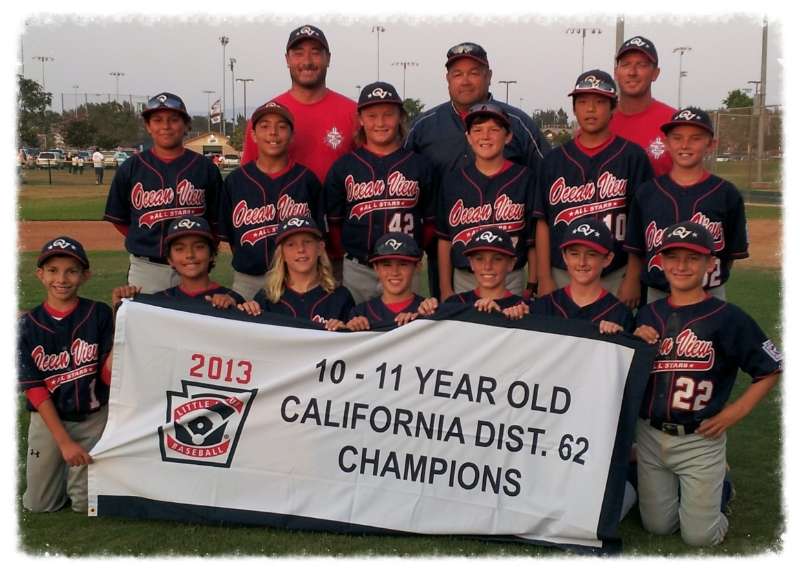 Congratulations 2013 OVLL 50/70 - Inaugural D62 Intermediate Champions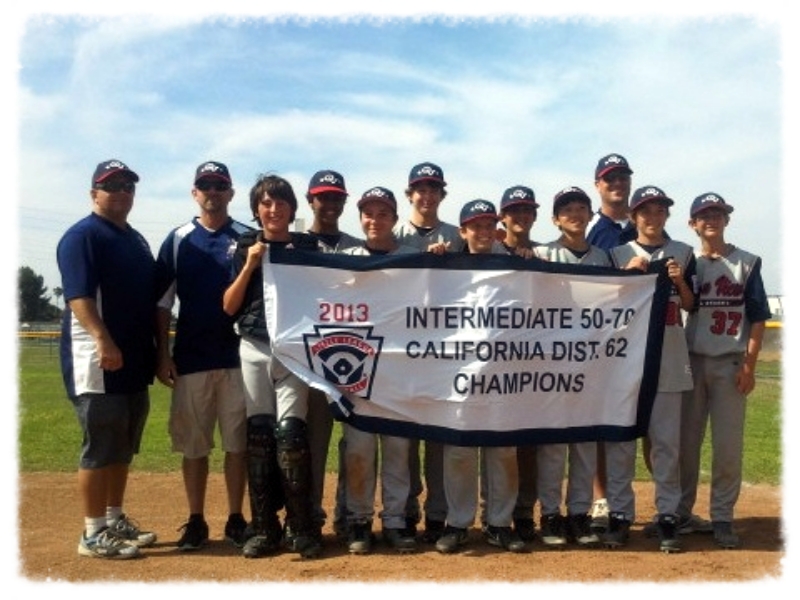 Sunday, July 7
D62 All Stars Tournament Scores
Saturday, July 6
2013 D62 All Stars Brackets - Final
Sunday, June 9
2013 11-12 All Star Team
Sunday, June 9
2013 10-11 All Star Team
Sunday, June 9
2013 9-10 All Star Team
Sunday, June 9
2013 8-9 All Star Team
Sunday, June 9
2013 Juniors All Star Team
Sunday, June 9
2013 Intermediate (50/70) All Star Team
West Region All Stars Tournament Dates 2013 - D62 thru Championships
Wednesday, June 5
***IMPORTANT*** All Star Information
Wednesday, June 5
Information About All Star Selection Process
Friday, May 31
Lifeletics All Stars Baseball Special
Sunday, June 16
Congratulations 2013 OVLL Marlins - D62 TOC Champions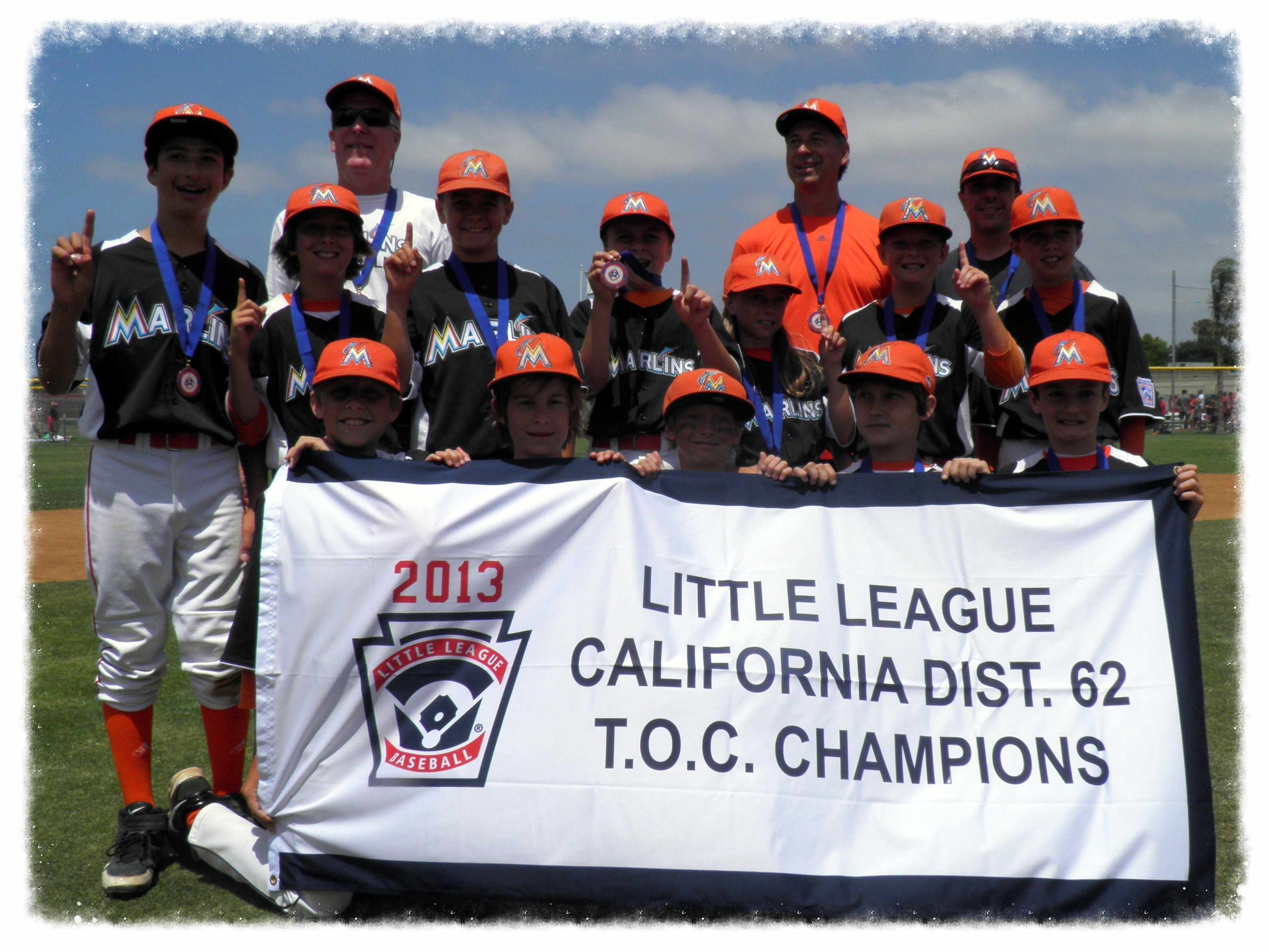 Thursday, June 13
OVLL TOC Results 2013