Home of the 2011 Little League World Series Champions: Welcome
Sunday, May 19
OVLL Baseball Action!
OVLL Tournament
The OVLL Tournament for upper division teams (Majors, Minor A, and Minor B) is underway! Go to the Tournament Brackets page of the Website for all the latest tournament results.
The OVLL Tournament determines the top two teams in each upper division who will represent OVLL in this year's District 62 Tournament of Champions. This year's Tournament of Champions is being co-hosted by OVLL and Robinwood LL (Edinger/Graham, next to Marina HS).
While at the fields this weekend, stop by the snackbar to enjoy some tasty treats from our featured vendors "Ninja's with Appetite" and "Waffleicious" who will be serving their yummy creations to our families!
We'd like to thank all of our wonderful volunteers for your hard work, time and dedication to our kids, families and community! You are the reason why we all have this great place called OVLL to come and enjoy! Thanks guys, you are the best!
The action continues, so we'll see you at the fields!
OVLL Baseball Weather Forecast
Sun 77 Sunny
Source: National Weather Service
Thanks 714Tickets!
OVLL says "Thank You" to 714Tickets for coming through with another generous donation this year to cover costs of needed items for our league. We are truly grateful for their continued support!
For tickets to your favorite sporting and entertainment events, go to: http://www.714tickets.com/
2011 Little League World Series Champions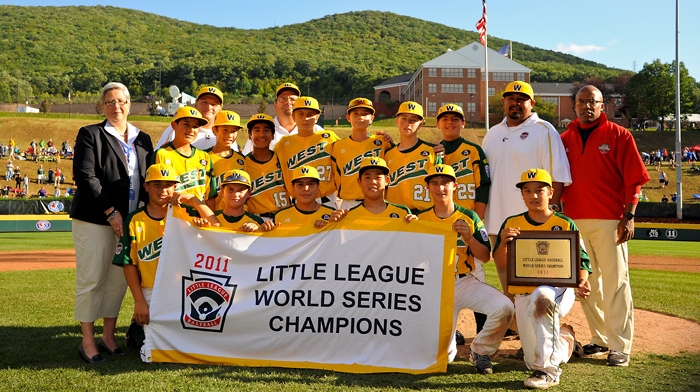 ---



Click

HERE

to sign our Guestbook
---
Little League and OVLL are non-profit organizations