Home of the 2011 Little League World Series Champions: Welcome
Athlete Cardiac Screening - May 9th @ Murdy Community Center, see
flyer
Saturday, April 25
OVLL is hosting a family movie night on Saturday, April 25th at 7 p.m.

The feature film will be The Sandlot - "You're Killing Me Smalls!"
UPDATE: Tonight's movie night event has been POSTPONED due to weather. We will be rescheduling the event. We apologize for this unforeseen circumstance.
.
Bring your chairs, blankets, snacks, beverages and friends. ALSO, bring flashlights and/or lanterns! The snack bar will be open! OVLL alumni from our 2011 World Series Champions Team will be serving it up in the snack bar. Thanks Guys!!!
---
OVLL WINS 9/10 DIVISION III TITLE!!!!
The OVLL 9/10 All Star Team completed its PERFECT Post-Season run with the Division III Title in Lompoc, CA. The team battled with Moorpark LL in a best 2 out of 3 series. OVLL took the first game with a walk-off victory and the second one with a hard fought 9-2 victory to capture the Division III Title (aka State Title). Along the way the team collected the District62 Title, the Section10 Title, the Sub-Division Title and the Division III Title! We are so proud of you all, players and coaches too!
Your Undefeated Champions are: Samuel Cohn, Cade Hart, Matt Hernandez, AJ Hurtado, Evan Knipe, Daniel Kotkosky, Jimmy Legg, Chad Lux, Kai Mullens, Riley Reece, Jack Rockefeller, Jack Smith, Antonio Ventimiglia.
Your Coaches: Manager Dana Lux, Andy Hurtado and Art Hernandez.
Congratulations Division Champions!!!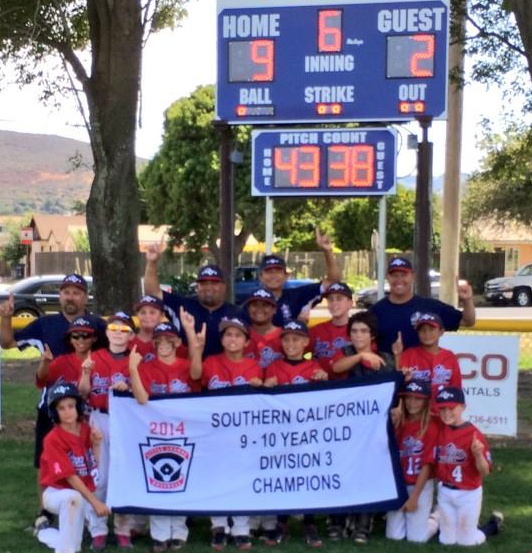 2014 All Star Banners
2011 Little League World Series Champions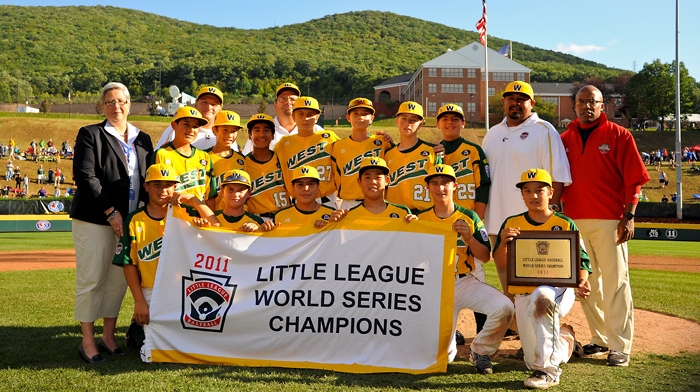 ---



Click

HERE

to sign our Guestbook
---
Little League and OVLL are non-profit organizations