Ossining AYSO: AYSO EXTRA and Munay
Ossining AYSO EXTRA and Munay
Starting in the Fall of 2013, Ossining AYSO EXTRA U10 teams will be joining Munay to participate in the WYSL league. Thanks to this new partnership between Munay and AYSO, players with advanced skills, currently enrolled in the AYSO EXTRA program, will have the opportunity to join Munay directly to be able to play at a challenging level. AYSO, through its EXTRA program, will serve as Munay's primary source for the scouting and recommendation of players who are ready to compete at the next level. This partnership will create a much larger pool of players that are enrolled in both programs, that will in turn strengthen the quality of advanced players as they advance year to year. Furthermore, advanced players will be identified and recommended at an earlier age, giving the opportunity of developing and honing their skills at an earlier age as well.

Ossining AYSO is excited to be providing this path to all its players and opportunity to provide greater competition to its EXTRA program.

For the 2013-2014 season, Munay welcomes the U10 Tornadoes (boys) and the U10 Fire (girls).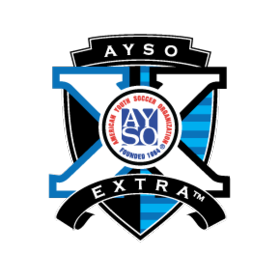 Extra Soccer
Extra is a program within AYSO geared for kids who play at a relatively high level; who love the sport; and who want the "extra" opportunity to grow as players and as teammates in a more challenging environment – while staying true to the core AYSO principles. We accomplish this in four ways:
Each year, we evaluate every player in the AYSO system and invite to Extra teams kids who have demonstrated the highest level of performance.
We select coaches who bring not just formal training, but also considerable experience, talent, and enthusiasm. They are among our best.
Teams practice twice a week, rather than once, allowing time for more instruction and "touches."
Extra teams play teams of comparable caliber from across Westchester County, rather than limiting their schedule to other Ossining teams. Games are Saturday afternoons in the spring and fall. Teams may also participate in weekend tournaments.
All of this depends on the shared commitment of players and their families. We expect that Extra players will attend all scheduled practices and games. When players don't show up, it disrupts their coach's training plans and/or game strategies. More important, it is demoralizing for their teammates.
Therefore: In the event of a conflict, you must let your coach know at least a day in advance that your son or daughter will miss the practice or game. If another activity causes your child to repeatedly miss practices and/or games, we will ask that he or she move to an AYSO primary team, where the demand for commitment is lower.

For more information on AYSO Extra, contact Keith Hammonds, khammonds@gmail.com.
Ossining AYSO Extra teams: 2014-15
U9 Girls (Strikers)
Coach: Jennifer Smith (1jennifercsmith1.com)

U10 Girls (Lightning)
Coach: Sharon Edmonds (shars@yahoo.com)

U9 Boys (Dynamite)
Coach: Kris Lynch (krislynch123@gmail.com)

U10 Boys (United)
Coach: Marc Wittekind (wittys71@gmail.com)

U12 Boys (Germany)
Coach: Kavir Fotedar (kfotedar@optonline.net)

The game schedule for the Ossining Extra teams is available here.