ORIGINALS-KOOP 18A FASTPITCH SOFTBALL: Welcome
Become a fan of
ORIGINALS-KOOP 18A 2013-2014 SCHEDULE
December 1st, 2013...
Upcoming Originals-Koop 18A Indoor Tournaments....
1-18/1-19 USSSA 18A & Under College Showcase St. Joesph, MO
2-1/2-2 PGF 18A & Under College Showcase St. Joesph, MO
HOME OF THE ORIGINALS-KOOP 18A
Welcome to the home of the Originals-Koop 18A Fastpitch Softball TEAM....and a proud member of the Originals Fastpitch Softball Club. Lead by Head Coach James Koop, this TEAM is comprised of young ladies from all around the Kansas City Metropolitan area. All players were given the opportunity as a result of the performance, both on and off the field, charitable contributions and community service, as well as their desire to play fastpitch softball at the college level...
The 2012-2013 season was a great success as the Originals-Koop 16A TEAM. As a first year 16A squad, the O's finished the season with a 52-22-8 record and finished #4 in the final (week 31) ASA 16A National rankings...the O's were the #1 TEAM in the country for several weeks during the season. The following is the club website in a midsummer news update;
*
"#1 and On a Roll" - Originals - Koop (16U"A")
O's Koop just completed a 7-0 run at ASA Memorial Day before being rained out and is currently the #1 ASA 16A team in the country. The O's scored 54 runs while only giving up 8. The team went on to the ASA 16U-A Qualifier in Wichita and came through the losers bracket to win the the tournament and secure their berth at the 16A ASA/USA Nationals in San Jose, California. Coach Koop recently commented that he's planning to move the team up to 18U... always raising the bar... an Originals tradition!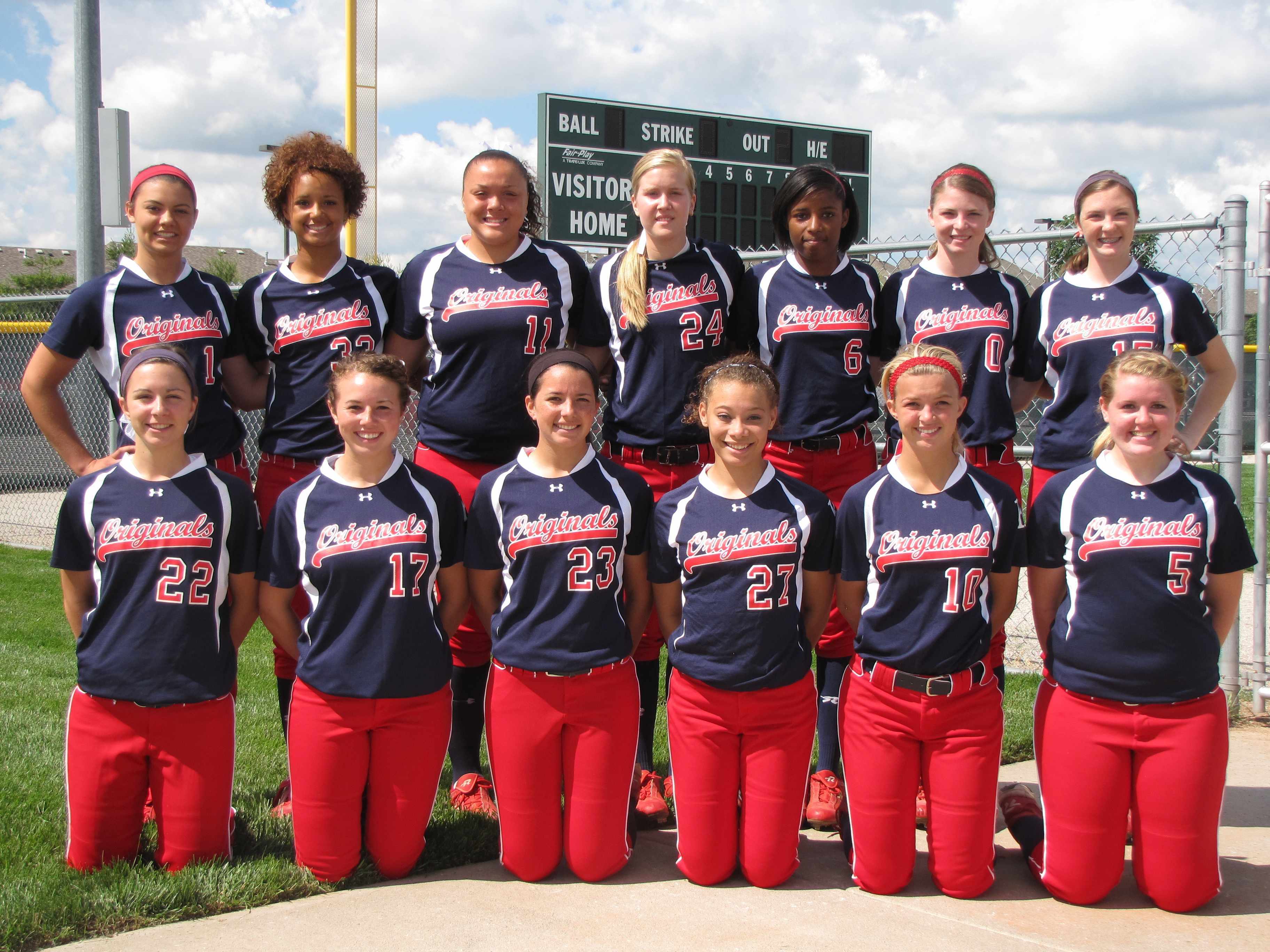 *
*
Notable and success tournaments for the Originals-Koop 16A 2012-2013 season;
16A USSSA Top Gun Invitational - 1st Place 16A ASA Kansas City Metro Championship - 1st Place 18A ASA Heartland World Series - 2nd Place 16A ASA 16A National Qualifer - 1st Place 16A PGF 16A National Qualifer - 2nd Place
Several of the O's players made college commitments during the season and we are looking forward to the rest of the players making their college choices in the near future. We all are looking forward to the new 2013-2014 season and please look for updated schedule, player profile and TEAM information in the future and following us on Twitter and Game Changer.....