OREGON FC: Welcome
Regster Here / Registrate aqui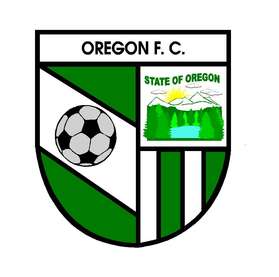 OREGON PRIDE!
OREGON FC - THE OREGON SOCCER TEAM REGISTRATION OPEN!!! CLICK ON THE GREEN BUTTON INSCRIPCIONES ABIERTAS!!! DALE CLICK EN EL BOTON VERDE
Click on our LOGO for our Facebook Link
Registration Open also on these 2 locations Mon - Sat From 11:00 Am to 8:00Pm

Cricket Wireless Downtown Woodburn 479 N. Front St Woodburn OR 97071 Phone# 9713381910

Fruteria La Cabaña: 3390 Portland Rd NE Salem OR 97301 Phone# 5035699095
Academy Price breakdown click on Oregon-fc Page / Precios de la academia haz click en la pagina de Oregon-fc
ATENCION: SEÑORITAS INTERESADAS EN APRENDER DE PROFESORES INTERNACIONALES Y QUE TENGAN COMO META, PERTENECER A LA SELECCION MEXICANA DE FUTBOL NACIONAL, ESTA ES LA ACADEMIA QUE PUEDE PREPARARTE PARA LLEVARTE A CUMPLIR CON ESE SUEÑO.
INSCRIBETE EN NUESTRA ACADEMIA Y PARTICIPA CON TU ENTUSIASMO Y TALENTO PARA FORMAR UNA SELECCION DE ALTO NIVEL QUE REPRESENTE A OREGON-FC EN TORNEOS REGIONALES
SOCCER GIRLS INTERESTED IN LEARNING FROM INTERNATIONAL COACHES, AND HAVING A DREAM TO, PLAY WITH THE MEXICAN NATIONAL SOCCER TEAM, THIS IS THE ACADEMY CAN PREPARE YOU TO GET THERE AND FULFILL YOUR DREAMS.

JOIN OUR ACADEMY AND PARTICIPATE WITH YOUR ENTHUSIASM AND TALENT TO FORM A SELECTION OF HIGH LEVEL COMPETITION AND TO REPRESENT OREGON FC AT REGIONAL TOURNAMENTS.
OREGON F.C. SOCCER CLUB INVITES YOU TO BE PART OF A GREAT SPORTS PROJECT IN THE STATE OF OREGON AND THE COUNTRY! WE PROUDLY REPRESENT THE STATE OF OREGON, WITH A DIVERSITY TEAM THAT MAKES IT A MULTICULTURAL MOSAIC OF FACES REPRESENTING MANY CULTURES!
ONE OF THE MAIN OBJECTIVES IS FORMING PROFESSIONAL PLAYERS!
WE ARE A SOCCER INSTITUTION THAT HAVE ALLIANCES WITH PROFESSIONAL PARTNERS WITHIN USA, MEXICO AND CENTRAL AMERICA, THIS IS WHY WE ARE THE IDEAL SOCCER INSTITUTION FOR OUR YOUTH AND CHILDREN.
FROM THEIR VERY EARLY AGES, SEEDS OF SUCCESS ARE PLANTED IN OUR CHILDREN AND OUR YOUNGER PLAYERS SO THEY CAN ACHIEVE THE HIGHEST DEGREE OF PERFORMANCE. THIS IS THE BASE TO FORM REPRESENTATIVE TEAMS IN VARIOUS CATEGORIES AND AGES, BOTH MALE AND FEMALES. UNDOUBTELY WE ARE, A PLACE OF PHYSICAL, MENTAL AND CULTURE ACTIVITY THAT PROVIDES PERSONAL GROWTH WITH A WINNERS ATTITUDE, NOT ONLY IN THE FIELDS OF SOCCER, BUT IN ALL FIELDS OF LIFE. BE PART OF OUR SOCCER ORGANIZATION! WE ARE A SOLID INSTITUTION WORKING TOWARDS NATIONAL AND INTERNATIONAL LEVELS OF RECOGNITION.
GO OREGON FC!!!
LA DIRECTIVA DEL CLUB DE FUTBOL OREGON FC LOS INVITA A SER PARTE DE UN GRAN PROYECTO DEPORTIVO EN EL ESTADO DE OREGON Y A NIVEL NACIONAL! LA FORMACION DE JUGADORES PROFESIONALES ES UNO DE LOS TANTOS OBJETIVOS QUE COMO INSTITUCION TENEMOS COMO BASE. ALIANZAS CON EQUIPOS PROFESIONALES DE USA, MEXICO Y CENTROAMERICA, NOS HACEN SER EL EQUIPO DESEADO POR JOVENES Y NIÑOS DESDE MUY TEMPRANA EDAD. SE CULTIVARAN SEMILLAS DE ÉXITO EN LOS PEQUEÑOS Y SE FORMARAN EQUIPOS REPRESENTATIVOS DE OREGON F.C. EN DIVERSAS CATEGORIAS Y EDADES. SIN DUDA ALGUNA, SOMOS UN LUGAR DE ACTIVIDADES FISICAS-MENTALES DE CULTIVO Y CRECIMIENTO PERSONAL, CON ACTITUD SIEMPRE DE GANADORES, NO SOLAMENTE EN EL RAMO DEL FUTBOL, SINO EN TODOS LOS AMBITOS DE LA VIDA DE UN SER HUMANO. SE PARTE DE NUESTRA ORGANIZACIÓN DE FUTBOL SOMOS UNA INSTITUCION SOLIDA TRABAJANDO POR UN RECONOCIMIENTO A NIVEL NACIONAL E INTERNACIONAL.
ARRIBA OREGON FC!!!
Please check Our Academia Page for Information on our PROFESSIONAL COACHING TEAM
Hagan "click" en la pagina "Academia" para mas informacion de nuestros entrenadores profesionales
ESCUELA DE FUTBOL OREGON-FC
Nos complace enormemente en invitar a todos los jovenes y señoritas a pertenecer a la escuela de OREGON-FC