The Official Web Site of Oceanside National LL Baseball: Our ONLL Sponsors
OCEANSIDE NATIONAL LITTLE LEAGUE
| | |
| --- | --- |
| | On behalf, of the Oceanside National Little League Family, we would like to Thank our Sponsors for their contiuned Support to the Youth of Oceanside. Please Remember all our Sponsors. |
Associated Landscaping Inc.
2628 Loftus Ave.
Oceanside, New York
11572


Contact: Eric Donato
Phone: 516-594-6900
BAT'S-N-BALLS
Century 21 American Homes
2911 Long Beach Rd.
Oceanside, New York
11572


At Century 21 American Homes we realize that Long Island is more than just a place to live. From the close proximity to Manhattan, to the pristine beaches along the Atlantic Ocean and Long Island Sound, to the first rate schools, Long Island is an incredible place to live and work. Long Island 's real estate market is quite diverse offering entry level one and two family starter homes, condos and co-ops, estates with acreage, and waterfront opportunities.

Our understanding of the area and involvement in the community allows us to satisfy the unique requirements of home buyers and sellers alike. We have built our reputation on extraordinary service and professionalism. Our company is comprised of people who live and work in the surrounding communities. We have personal knowledge of each neighborhood's nature and growth possibilities. Whether your focus is schools, shopping, transportation, or recreational facilities our associates will draw upon their knowledge of local areas to find the ideal property to meet your needs.

We supplement this high-touch philosophy with a high-tech edge. We have quick access to local MLS databases and software to help us analyze local market conditions.

If you are one of the growing numbers of real estate investors, our commercial division is more than capable to provide our clients with commercial and income properties.

Our best asset is our people. Our dedicated and talented staff of professional New York State licensed real estate agents will make every effort to make sure your transaction goes as smoothly as possible. If you are interested in exploring a career as a real estate professional feel free to contact us at careers@c21amhomes.com for in depth details into licensing and training opportunities that are unmatched in the industry.

If you have any real estate questions about our services or if you are looking for properties in Nassau County , Suffolk County , Queens County , or Brooklyn , we can help. Please contact us to set up a free no-obligation consultation!

Contact: Lori Quagliozzi
propertyinfo@c21amhomes.com
Phone: 516-223-2525

Cino's Hot Bagels
2941 Long Beach Rd.
Oceanside, New York
11572


We have been serving Long Island for over 16 years.
CINOs Hot Bagels is a 3rd generation, family owned and operated business serving Long Island, NY and delivering New York style bagels around the country since 1991. We have been making New York bagels and spreads the old fashioned way – kettle cooked and baked to perfection.
Our store is located in Oceanside, NY and have been serving the community with a delicious home baked flavor you can taste with your first bite. At CINOs Hot Bagels, we strive to bring our customers the absolute best bagels and spreads available!

WE SHIP NEW YORK BAGELS ANYWHERE IN THE USA!

Contact: Joe Cino
Phone: 516-442-5301
CLC Communications Inc.
88-56 Myrtle Ave.
Glendale, New York
11385


Video Intercom*Intercom
*Closed Circuit TV*Security System

Contact: Andrew Castigilone
clccomm@gmail.com
Phone: (718) 849-0102

COLEMAN FAMILY CAMPS
P.O. Box 34
Merrick, New York
11566


Dream Big In Coleman Country!
If you can dream it, you can do it at Coleman Country! Saddle up for all the fun ahead on "The Ranch." That is our name for this extraordinary place; a place where we encourage our campers to dream big every day. And, as they do, we are there every step of the way to make their dreams come true.
Every element of Coleman Country was designed to create an exceptional experience for each child. From our incomparable staff, to our outstanding programs, to our unparalleled facilities, we help campers discover their dreams and their best.

Phone: (516) 620-4300
Fax: (516) 620-4329
Cool Breeze Pest Control Inc.
2611 Mount Ave.
Oceanside, New York
11572


Cool Breeze Pest Control, Inc. has been in business since 1992, our owner-operated pest control company is backed by more than 60 years of combined pest control and extermination experience. Our proprietor, a graduate of the New York State University at Farmingdale was named Technician of the Year by his former employer, and gained a great deal of experience working in the United States Army Corps of Engineers. He was chosen by Cornell University to be one of only five individuals nationwide to review their technicians handbook on termite control prior to the initial publication.

Contact: Paul
Phone: (516) 650-9636

Dees' Nursery & Florist
69 Atlantic Avenue
Oceanside, New York
11572


Dees' The Nursery & Florist
Founded in 1958, Dees' Nursery & Florist is Long Island New York's largest florist, nursery, and garden center. We offer a large selection of houseplants, trees and shrubs, annuals, flowers, perennials, flower bulbs, and garden accessories to make your home and garden beautiful.

Phone: (516) 678-3535
Fax: (516) 678-3283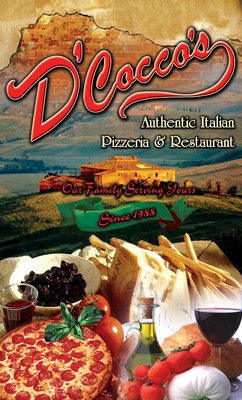 D'COCO's Pizzeria Restuarant
3573 Long Beach Road
Oceanside, New York
11572


Founded in 1988, Mr. Michael DiCocco was inspired by his past experience working in pizzerias and restaurants throughout high school to create an "Authentic Family Style Restaurant". The variety of menu items from our signature pizza pies and other delicacies include dinner specials, huge main entrees, delicious appetizers, specialty salads, and mouthwatering desserts. All Foods are prepared with top quality ingredients and fresh market produce. But excellent food and comfortable atmosphere are not the only reasons why customers come back time after time. It has everything to do with D'Cocco's whose generous, sincere nature earned them recognition throughout the community.

Contact: Mike


Phone: (516) 766-3938

East Coast Sports Academy
3505 Hampton Road
Oceanside, New York
11572


East Coast Sports Academy prides themselves in one of a kind sports instruction that teaches youngsters more than just the skill necessary to succeed in sports but the sportsmanship and conduct needed to be a team player.
We have a 6,000 sq. foot facility that is equipt with five indoor batting and pitching cages. Of the 6,000 sq. foot facility, 4,500 sq. feet of turf area is there for team instruction, private and group coaching sessions and is also utilized for our one of a kind birthday celebrations.

Our Business Hours
Monday-Friday: 4pm-10pm
Saturday & Sunday: 9am-9pm

Contact: Chris LoPiccolo
Phone: 516-208-7168

HOME APPLIANCE
3050 Long Beach Road
Oceanside, New York
11572


Why choose Home Appliance?
Home Appliance is a family-owned discount appliance store based in Oceanside, NY. Since 1987, Home Appliance has served customers in Oceanside, Long Beach, Island Park, East Rockaway, Rockville Centre, Malverne, Lynbrook, Valley Stream, Merrick, Bellmore and Massapequa with low prices on home appliances and top notch customer service.

Contact:
Jeff Rosen
Phone: (516)678-1190
Fax: 516)678-1349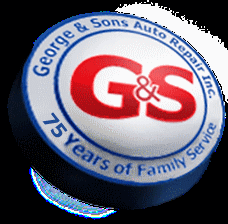 George & Sons Auto Repair Inc.
428 DeWitt Avenue
Brooklyn, New York
11207


G & S
75 Years of Family Service
For over 75 years George and Sons Auto Repair Inc., has been a family owned and operated automotive repair facility. We are a third generation business located at 428 Dewitt Ave in Brooklyn, NY.
Here at George and Sons, we are dedicated to the highest quality of automotive repairs and to customer service. We give all our customers a 100% guarantee on all of our work in writing.

Contact:
Craig
Phone: 718-257-9635
Fax: 718-272-3065
ISLAND AUTO BODY
2671 Oceanside Rd.
Oceanside, New York
11572


Foreign Car Specialists
Complete Collision Service Complex

Contact:
Greg Scala
Phone: (516) 678-6040
Fax: (516) 763-1704

James DeLeonardis, DDS
175 Atlantic Avenue
Oceanside, New York
11572


General Cosmetic & Implant Restorative
Family Dentistry
A caring and fun atmosphere . . .
We go at your pace
Surf the web or catch up on your e-mail or watch your favorite TV show on our flat screen TV's while being treated.
Purified and warmed water lines for your health and comfort.
Senior citizen discounts
Day, evening and weekend appointments
Due to our on-time appointment schedule, you may not even have to wait.
Free consult for new patients


staff@smilesforalltosee.com
Phone: 516-536-7008
Fax: 516-536-2322
Lakeview Mercedes-Benz

Maxim Group LLC
405 Lexington Ave. 2nd Floor
New York, New York
10174


Maxim Group is a leading investment banking, securities and investment management firm. The Firm provides an array of financial services including: investment banking, equity research, private wealth management, structured products, and global institutional equity, fixed-income and derivative sales & trading to a diverse range of corporate clients, institutional investors and high net worth individuals.

Maxim Group is registered as a broker-dealer with the U.S. Securities and Exchange Commission and is a member of the following: Financial Industry Regulatory Authority (FINRA); Municipal Securities Rulemaking Board (MSRB); Securities Investor Protection Corporation (SIPC); NASDAQ Stock Market; and NYSE Arca, Inc.

Contact: David Burch
info@maximgrp.com
Phone: 212-895-3851
Mayer & Company LLP
99 Sunnyside Boulevard
Woodbury, New York
11797


Contact: Marianna A. Mooney, CPA
Phone: (516) 921-8900
NJS ELECTRICAL, LLC
300 Jericho Tpke.
New Hyde Park, New York
11040


We are Licensed and Insured Master electricians who service Commercial and Residential Properties in New York, Nassau & Suffolk Counties.

Contact: Greg Sarne
Greg@njswiringsolutions.com
Phone: 516-596-1895

Oceanside Christopher - The Catholic Credit Union
45 Atlantic Avenue
Oceanside, New York
11572


Oceanside Christopher Federal Credit Union
Chartered in 1969
"Expirence the difference in Member Services from People Who Really Care."

Joseph Garay - President & CEO

Phone: 516-620-8100
Peak Performance Physical Therapy
3961 Long Beach Rd
Island Park, New York
11558



Phone: 516-897-9700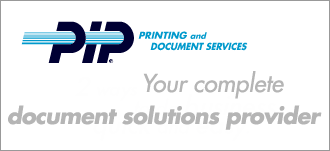 PIP PRINTING
2920 LONG BEACH ROAD
OCEANSIDE, New York
11572


Contact:
Lisa or Harriett
Phone: (516) 536-3600
PROCHILO FUEL INC.
100 Atlantic Ave.
Oceanside, New York
11572


PRO FUEL OIL
Sales & Service

Louis M. Prochilo

Phone: (516) 536-7305
PUMA'S AUTO BODY
43-28 Austin Blvd.
Island Park, New York
11558


"We care about Excellence"
Towing Sevice - 24 Hour Emergency
Free Pick-up and Delivery
Guaranteed Color Match
Lifetime Guarantee On All Repairs
Contact: Tony or Gia
Phone: (516) 431-1431
verizonfoundation
| | |
| --- | --- |
| | The Verizon Foundation is focused on using technology to solve critical social issues in the areas of sustainability, education, and health care. Through the support of our employees and resources, we help address the needs of communities around the world. |
Elegant Transportation
1819 Gilford Ave.
Oceanside, New York
11572



Phone: 516-678-7700
Busco's Gourmet Kitchen
234 Merrick Rd.
Oceanside, New York
11572



Phone: 516-594-3300
Genesis Events - NYC
204 Jericho Tpke.
Floral Park, New York
11001



Phone: 516-233-2337
Web N Beyond
2280 Grand Ave.
Baldwin, New York
11510



Phone: 516-377-7483