OHIO DISTRICT ONE LL: 2014 D-1 TOURNAMENTS
Monday, July 21
2014 Tournaments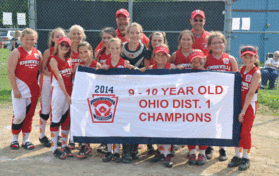 2014 D-1 9-10 SB CHAMPS KINGSVILLE
Saturday, June 21
2014 D-1 9-10 SB
D-1 9-10 SB BRACKET AND THE WINNER IS KINGSVILLE...WHO WILL NOW COMPETE AT BOARDMAN NEXT WEEKEND FOR STATE. GOOD LUCK GIRLS.
Saturday, June 21
2014 D-1 9-10 BB
CLICK BRACKET TITLE FOR ACTUAL BRACKET... D-1 9-10 BB
 GENEVA/UNITED LL IS THE CHAMP AND NOW HEADS OUT FOR STATE COMPETITION. GOOD LUCK TEAM!!!!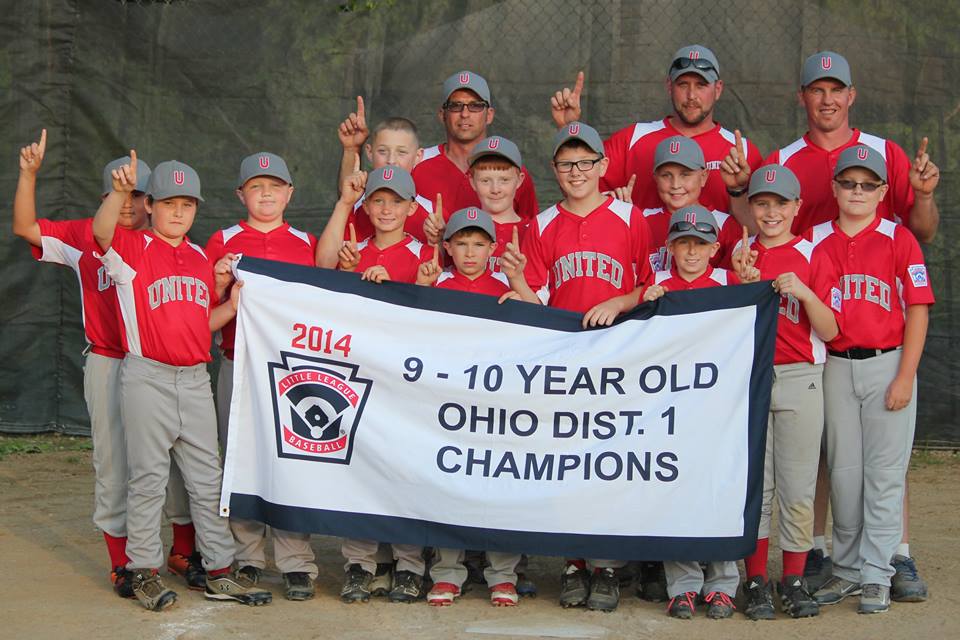 2014 D-1 9-10 BB CHAMPS UNITED LL
Saturday, June 21
DECIDED BRACKET
WE ALREADY HAVE A WINNER FOR 10-11 BB IT IS GRAND VALLEY.  CONGRATULATIONS TEAM AND WE WILL ALL BE ROOTING FOR YOU AT STATE! TO THE MANAGER PLEASE SEND US A PIC OF THE TEAM SO WE CAN POST THEM...WE WILL ALSO BE POSTING THE STATE INFO AND REGIONAL INFO LATER THIS WEEK.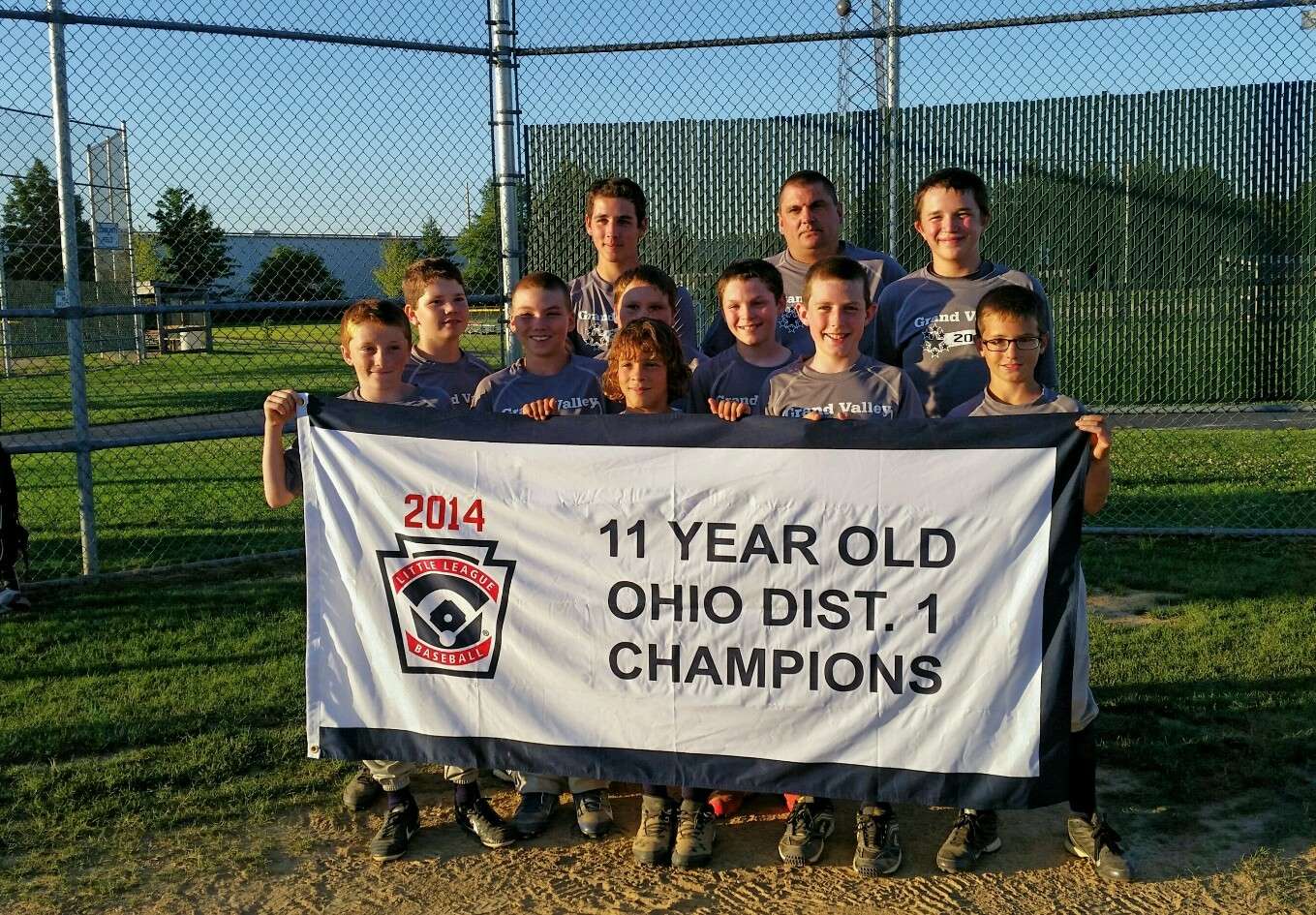 2014 10-11 BB CHAMPS GRAND VALLEY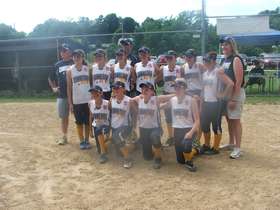 CONNEAUT ON THEIR WAY TO STATE!
Saturday, June 21
2014 D-1 MAJ SB
D-1 MAJ SB BRACKET
AND THE WINNER IS CONNEAUT WITH A SCORE OF 13-8 OVER UNITED LL. YESTERDAY WAS UNITED'S DAY AND TODAY WAS CONNEAUT'S! GOOD LUCK TO THE CONNEAUT GIRLS AT STATE...HOPE YOU HAVE A GREAT RUN!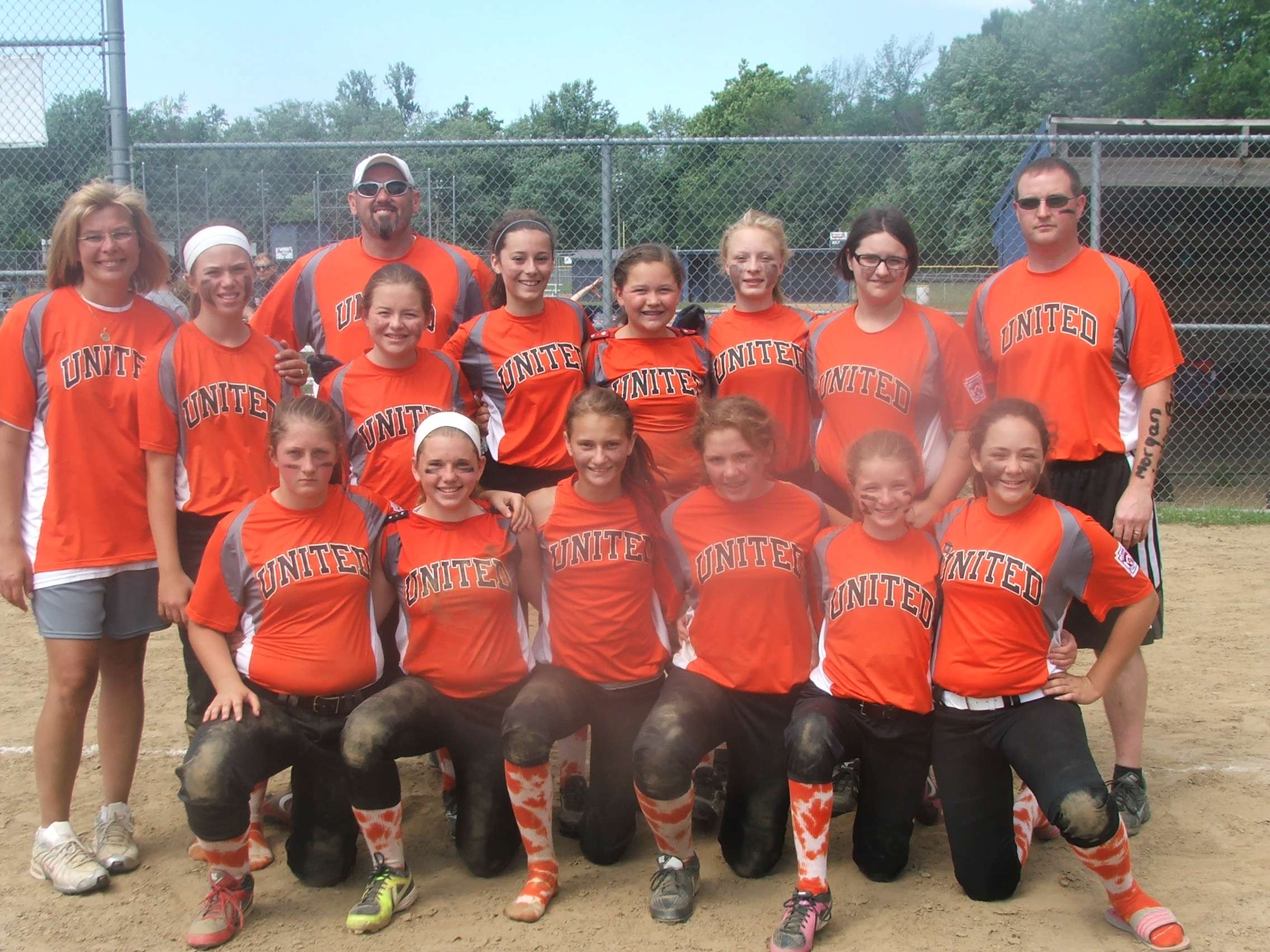 UNITED LL SB RUNNERS UP
Saturday, June 21
2014 D-1 JR BB
CONGRATULATIONS TO PERRY REC FOR WINNING THE JR BB TOURNAMENT. NOW ON TO DISTRICT 9 FOR STATE!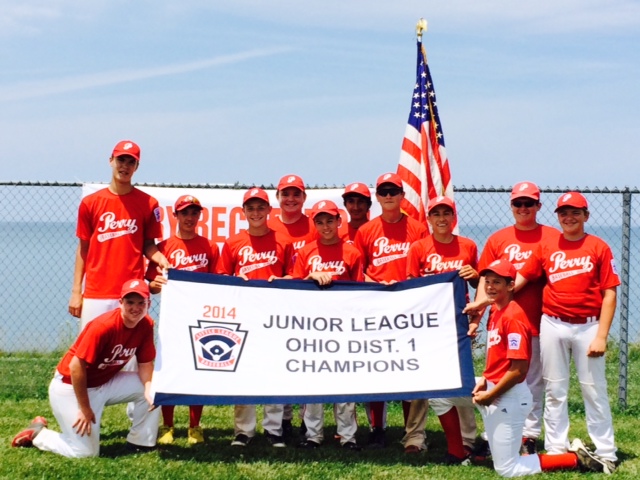 2014 JR BB CHAMPS PERRY REC
Saturday, June 21
2014 D-1 MAJ BB
CLICK ON BRACKET TITLE TO OPEN... D-1 MAJ BB
Saturday, June 21
2014 D-1 SR BB
United LL 17/Painesville 7. Congratulations United LL. Now on to State...everyone can follow along at www.eteamz.com/osda. Competition begins on Saturday!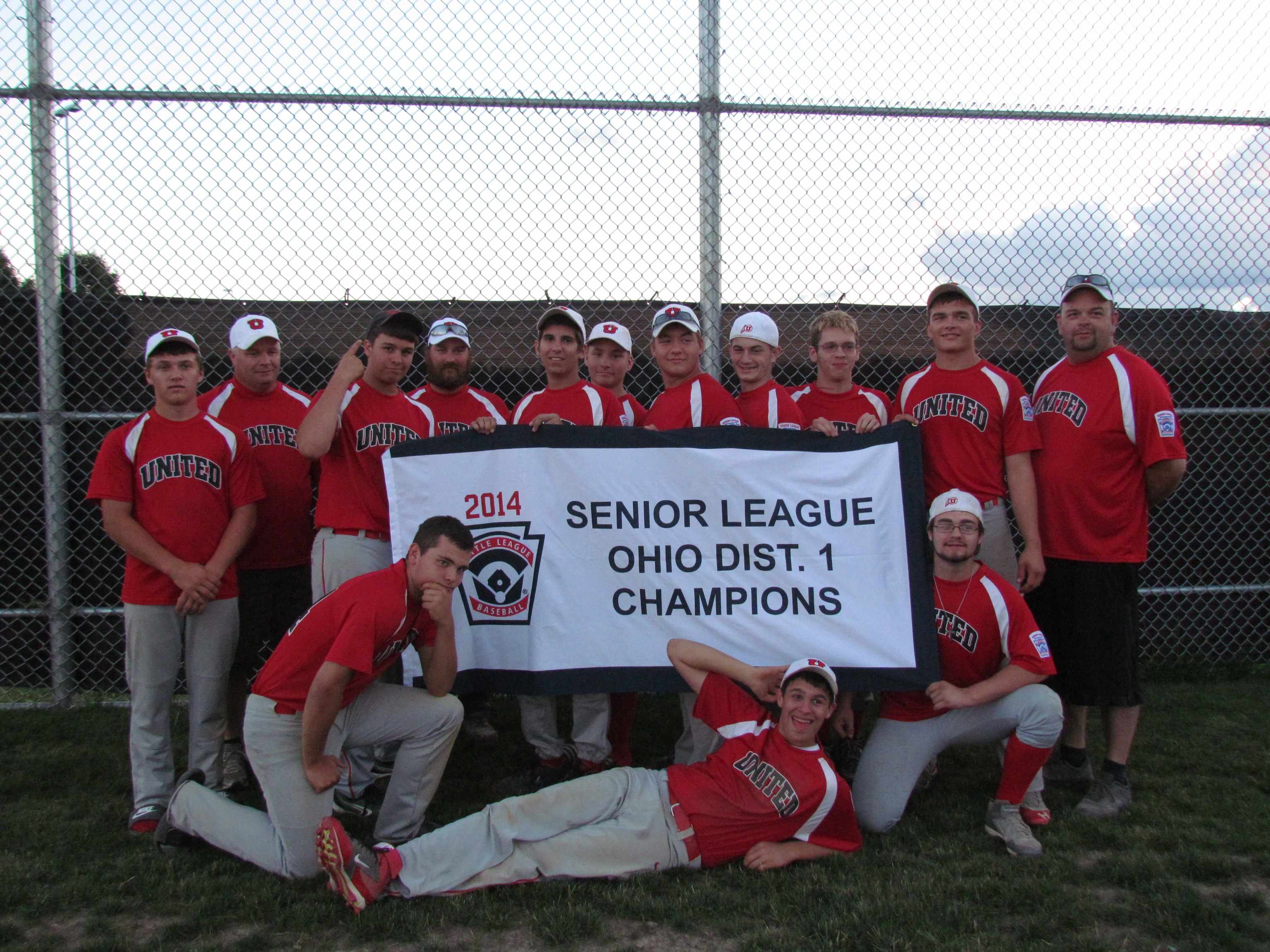 Congratulations United SR BB Champs!
Sunday, June 22
Where has all the SB teams gone?
Softball has become a hard part of our tournaments. We had 12 major teams, 13 minor teams and 8 Jr SB teams this year, yet when it comes to tournament time...many of them disappear. We would like to have some input from the managers, coaches and parents about what we could do as a league or district or LL in general to make it a better program in years to come. So please take the time to answer the survey or email us with your thoughts to
Ohio District One LL
.