OHIO DISTRICT ONE LL: District News
Wednesday, November 19
2015 WORLD SERIES DATES
The 2015 Little League World Series Schedule is as follows:
Big League Baseball (15-18-year-olds)

July 28 to Aug. 4 – Easley, S.C. (Easley Recreation Complex)
15th season in Easley; 48th season overall
2014 Champion: Florida District 12 (Parrish)

Little League Intermediate (50/70) Baseball (11-13-year-olds)

Aug. 2 to Aug. 8 – Livermore, Calif. (Max Baer Park)
3rd season in Livermore; 3rd season overall
2014 Champion: Nogales National Little League (Nogales, Ariz.)

Senior League Softball (13-16-year-old girls)

Aug. 2 to Aug. 8 – Lower Sussex (Del.) Little League Complex
12th season in Lower Sussex; 40th season overall
2014 Champion: Indiana District 11 (South Bend, Ind.)

Junior League Softball (13-14-year-old girls)

Aug. 2 to Aug. 8 – Kirkland, Wash. (Everest Park)
17th season in Kirkland; 17th season overall
2014 Champion: West Point Little League (Greensburg, Pa.)

Senior League Baseball (14-16-year-olds)

Aug. 2 to Aug. 8 – Bangor, Maine (Shawn T. Mansfield Stadium)
14th season in Bangor; 55th season overall
2014 Champion: West University Little League (Houston, Texas)

Big League Softball (14-18-year-old girls)

Aug. 2 to Aug. 9 – Lower Sussex (Del.) Little League Complex
3rd Season in Lower Sussex; 34th season overall
2014 Champion: Delaware District 1 (Milford)

Little League Softball® (11-12-year-old girls)

Aug. 13 to Aug. 19 – Portland, Ore. (Alpenrose Stadium)
22nd season in Portland; 42nd season overall
2014 Champion: Robbinsville Little League (Robbinsville, N.J.)

Junior League Baseball (13-14-year-olds)

Aug. 16 to Aug. 23 – Taylor, Mich. (Heritage Park)
35th season in Taylor; 35th season overall
2014 Champion: Chung-Shang Little League (Taichung, Chinese Taipei)

Little League Baseball® (11-12-year-olds)

Aug. 20 to Aug. 30 – South Williamsport, Pa. (Lamade/Volunteer Stadiums)
57th season in South Williamsport; 69th season overall
2014 Champion: Seoul Little League (Seoul, South Korea)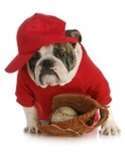 Monday, April 27
2015 STATE TOURNAMENTS UPDATE
Yesterday the State DA's confirmed dates and site locations for the upcoming tournaments as follows:
9-10 BB District 9 Hamilton, OH W. Side LL 8/01 thru 8/08/15
10-11 BB District 1 Ashtabula Area Little League Ashtabula, Ohio 8/01 thru 8/08/15
50-70 BB District 10 Bryan LL 7/11 thru 7/19
11-12 BB District 1 Painesville Little League Painesville, OH 7/25 thru 8/02/15
Jr BB District 9 Oxford, OH Miami LL 7/18 thru 7/25
Sr BB District 10 Maumee LL 7/17 thru 7/21
Big League BB District 8 Englewood, OH Englewood Little League 7/10 thru 7/12
9-10 SB District 3 Tallmadge, OH 8/01 thru 8/08
10-11 SB District 3 Elyria E. LL 8/01 thru 8/08
11-12 SB District 11 Mcdermott, OH 7/11 thru 7/18/15
Jr & Sr SB District 11 McDermott 7/17 thru 7/20/15
Big League SB No tournament...unless teams become available
Ohio Challenger BB District 10 Toledo, OH 7/17 thru 7/19/15
The 11-12 SB tournament has changed from D-7 to D-11.
9-10 SB & 10-11 SB has changed from it's original locations as of 6/1/15.
Monday, March 23
Background Checks
Sunday, November 18
Be Kind to your Umps!
Getting ready for the season involves a lot of things! One thing that always seems to slip under the cracks is arming your umps with knowledge. Anyone can order a rule book now...they are no longer guarded material...so please when your season starts...order rule books for your volunteer umpires...depending on the new rates, extra rule books are only $2 for a league to order...$7 for individuals.
THE LITTLE LEAGUE
PARENT/VOLUNTEER PLEDGE

I will teach all children to play fair and do their best
I will positively support all managers, coaches and players
I will respect the decisions of the umpires
I will praise a good effort despite the outcome of the game
LITTLE LEAGUE PLEDGE

I TRUST IN GOD
I LOVE MY COUNTRY
AND WILL RESPECT ITS LAWS
I WILL PLAY FAIR
AND STRIVE TO WIN
BUT WIN OR LOSE
I WILL ALWAYS
DO MY BEST
Tony's 50th Celebration
Sunday, April 21
CELEBRATING 50
Friday night we all gathered at Painesville Little League's very cold and windy Calhoun Field. It was at their President, Chuck Asbury's request to honor Tony Tulino's 50th year in being dedicated to Little League Baseball/Softball's program. It was also their opening ceremony to kick off this year's season.
Tony began with Little League in Ashtabula by umpiring. Over the years he has probably done it all and seen it all. Now he is our District Administrator and guides us all as to what is right or wrong. I don't know if any of us currently involved will ever see 50 years in a program...mathematically for some of us it will not happen! And other than being involved in a military program how many people stay that involved in something.
Tony was surrounded by his family...his wife Sandy, who has had to put up with all of this over the years and his boys...who were all there. Painesville's gift to him was a gold bat with the Little League insignia on it and some words of wisdom from Chuck. It was a moment we will always remember. So to Painesville LL and the Asbury's & Stemple's and many more we say thank you for honoring the boss! If you would like to leave a message for Tony...please sign our guest book with your wishes!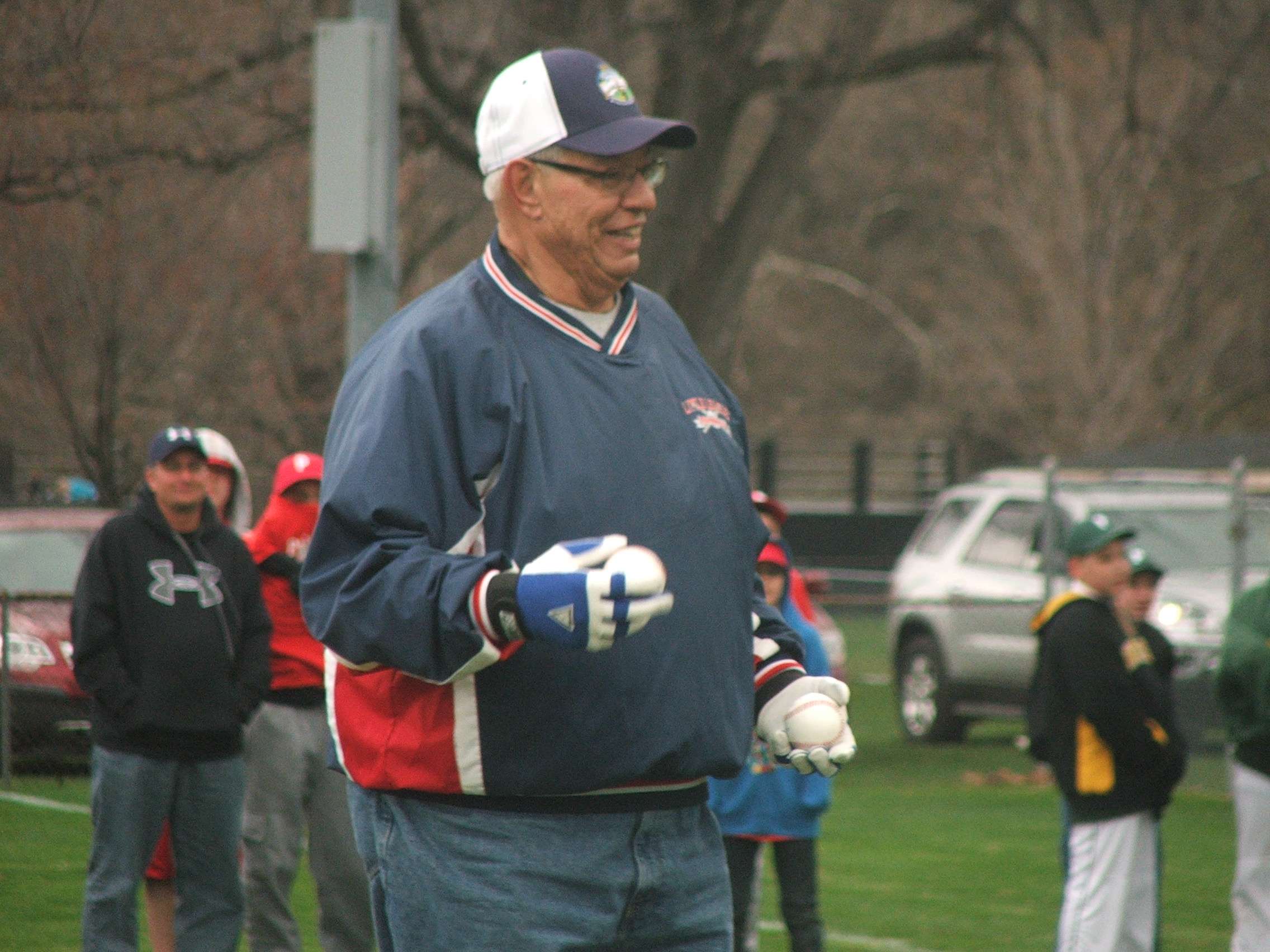 Still got it!
Sunday, January 2
OUR LEAGUES
ASHTABULA LL
Website: http://www.eteamz.active.com/Ashtabulalittleleague
CONNEAUT LL (CLYO)
GENEVA UNITED L.L.
GRAND VALLEY LL
JEFFERSON LL
Website: http://www.jeffersonareabaseball.com/
KINGSVILLE LL
Website: http://www.kallinfo.org
MADISON LL
MAPLE HEIGHTS LL
N. E. CLEVELAND LL
Website: http://www.eteamz.active.com/NECLL
N.E. OHIO CHALLENGER LEAGUE
PERRY LL
Website: http://www.perryrec.com
PAINESVILLE LL
Website: http://www.painesvillelittleleague.org
http://www.eteamz.com/painesvillelittleleague1
PYMATUNING LL
PER RULE BOOK CHANGES IT IS THE RECOMENDATION OF LLB/SB THAT EACH LEAGUE HAVE A BASIC SITE THRU ETEAMZ TO RECEIVE INFO THRU AND BE ABLE TO ACCESS THE DATA CENTER. THE SITE ADMINISTRATOR CAN THEN LINK AN OUTSIDE SITE FOR THEIR LEAGUE THRU ETEAMZ.
OUR LEAGUES ARE REMINDED THAT IF THEY HAVE HAD A RECENT
ELECTION OF NEW OFFICERS, THAT THEY ARE TO SEND IN THE
NECESSARY PAPERS TO LL INTERNATIONAL AND A COPY TO US AS
WELL. CHANGES ARE TO BE MADE THRU THE DATA CENTER WHEN
YOU RECEIVE THE INFO.
Thursday, January 31
NEW TEE BALL PROGRAM
Children as young as four years of age are eligible to play Little League, beginning with Tee Ball. Little ...
Friday, March 4
CHALLENGER LEAGUES
As some of you may not know we have two new challenger leagues this year. Both Painesville and Geneva United LL will be offering the challenger division this year. Challenger league is available to kids from age 4 to 18, or up to age 22 if still in high school, who are physically or mentally challenged. It gives them a chance to play baseball in the sun...in a supportive manner. The people who help are called "buddies" as they help the player to participate in the game. When I went to our league in Brecksville I was fortunate enough to meet a lady who was close to 80 years young. She was living in an assisted home and came to volunteer for the challenger league. Jim Cipriani (N.E.O. Challenger President), told me the old people at the home didn't do enough so she wanted to volunteer to help. She came every week and was a buddy to many kids. Friendships are made here for the goal of helping a child to play! It doesn't get simpler than that! I recommend that all our league's staff take a day and make a point of going to visit a Challenger League. So if you have a child who is challenged or if you want to volunteer your time contact the local league in your area to sign up...it will help you put into perspective life's daily routines we take for granted. Even though you may not live in Geneva or Painesville, your child is still eligible to play there so long you are in our District. The Challenger League is also available in Brecksville.
Handout:
Challenger Brochure