OHIO DISTRICT ONE LL: Welcome
WELCOME TO OHIO DISTRICT ONE LL BB & SB
WELCOME TO OHIO DISTRICT ONE LL. WE ARE HOME TO 12 LEAGUES ACROSS ASHTABULA COUNTY, LAKE COUNTY, GEAUGA & CUYAHOGA COUNTIES.
PLEASE SIGN OUR GUESTBOOK AND LET US KNOW YOU WERE HERE. IF YOU WANT TO CONTACT ANY OF US YOU CAN EMAIL US AT ohdist1ll@yahoo.com .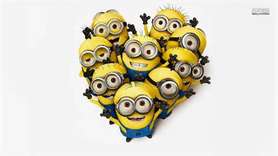 D-1 STAFF
Sunday, July 19
Ohio District 1 Little League
Sunday, January 2
OUR LEAGUES
ASHTABULA LL
Website: http://www.eteamz.active.com/Ashtabulalittleleague
Liisa Boomhower President 440-812-5238
CONNEAUT LL (CLYO)
Greg Brown, President 440-855-1549
GENEVA L.L.
Jeremy Habina, President 440-983-7171
GRAND VALLEY LL
Joe Kocab, President 330-727-1282
JEFFERSON LL
Website: http://www.jeffersonareabaseball.com/
Mike Riffle, President 440-576-0462
KINGSVILLE LL
Website: http://www.kallinfo.org
Andrew Dragon, President 440-224-3149
N.E. OHIO CHALLENGER LEAGUE
Jim Cipriani, President 216-870-9242
PAINESVILLE LL
Website: http://www.painesvillelittleleague.org
Chuck Asbury, President 440-289-2273
PYMATUNING LL
Cody Paul, President 440-563-6423
Sunday, November 18
Be Kind to your Umps!
Getting ready for the season involves a lot of things! One thing that always seems to slip under the cracks is arming your umps with knowledge. Anyone can order a rule book now...they are no longer guarded material...so please when your season starts...order rule books for your volunteer umpires...depending on the new rates, extra rule books are only $2 for a league to order...$7 for individuals.
Tuesday, March 12
WHEN IN DOUBT...TAKE THEM OUT!
On April 26th, 2013 Ohio's new law regarding concussions in youth will come into effect. All managers, coaches and anyone involved with youth sports will have to have certification for knowing and understanding the signs of a concussion. Parental involvement will also be important. Please read all the attachments.
Handout:
OH CONCUSSION LAW
LITTLE LEAGUE PLEDGE

I TRUST IN GOD
I LOVE MY COUNTRY
AND WILL RESPECT ITS LAWS
I WILL PLAY FAIR
AND STRIVE TO WIN
BUT WIN OR LOSE
I WILL ALWAYS
DO MY BEST
THE LITTLE LEAGUE
PARENT/VOLUNTEER PLEDGE

I will teach all children to play fair and do their best
I will positively support all managers, coaches and players
I will respect the decisions of the umpires
I will praise a good effort despite the outcome of the game
Friday, March 4
CHALLENGER LEAGUES
As some of you may not know we have two new challenger leagues this year. Both Painesville and Geneva United LL will be offering the challenger division this year. Challenger league is available to kids from age 4 to 18, or up to age 22 if still in high school, who are physically or mentally challenged. It gives them a chance to play baseball in the sun...in a supportive manner. The people who help are called "buddies" as they help the player to participate in the game. When I went to our league in Brecksville I was fortunate enough to meet a lady who was close to 80 years young. She was living in an assisted home and came to volunteer for the challenger league. Jim Cipriani (N.E.O. Challenger President), told me the old people at the home didn't do enough so she wanted to volunteer to help. She came every week and was a buddy to many kids. Friendships are made here for the goal of helping a child to play! It doesn't get simpler than that! I recommend that all our league's staff take a day and make a point of going to visit a Challenger League. So if you have a child who is challenged or if you want to volunteer your time contact the local league in your area to sign up...it will help you put into perspective life's daily routines we take for granted. Even though you may not live in Geneva or Painesville, your child is still eligible to play there so long you are in our District. The Challenger League is also available in Brecksville.
Handout:
Challenger Brochure