Track & Field: Welcome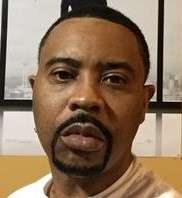 Commissioner Brian Green
Welcome to Oxon Hill Boys and Girls Club Track & Field! Brian Green is the commissioner. OHBGC track suffered several setbacks over the past few years and was dropped by the club. Brian, in just his second season, is working very hard to reestablish this program.
Competition is provided for ages seven (7) to seventeen (17). When competing in events sponsored by the Prince George's County Boys and Girls Club (PGCBGC), teams must adhere to a specific Age Eligibility Date. Per the PGCBGC requirement, teams must be formed by age division based on the player's age as of January 1 of the current year.
For more details of the track program, please refer to the "OHBGC Track & Field Welcome Manual" in the Track Handouts page.
This page will track upcoming and recent competitions. Coaches will provide the official PGCBGC event schedule or you could access the following website for this information: www.pgcbgc.com.
Sunday, July 15
Track Success!
CONGRATULATIONS to Robbie Savoy who came in first place in the 800m run with a personal best time of 3:07.72!
He was participating in the International Youth Championship at Morgan State University.
Thursday, July 5
Robbie Savoy - Qualified for PVA Regional Championship in the 800M run and the 1500M run. He will be competing at Hampton University July 7-8, 2018. Robbie also qualified to compete at the International Youth Championship where he will compete against an international field of athletes. This meet will occur on July 12-13 at Morgan State University.
Harmoni McGowan - Qualified for the PVA Regional Finals. She will be competing in the 400M dash. This meet will occur July 7-9 at Hampton University. This is Harmoni's 2nd consecutive trip to the championship. She qualified for the 400M last season as well.