Track & Field: Welcome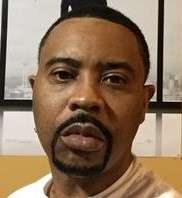 Commissioner Brian Green
Welcome to Oxon Hill Boys and Girls Club Track & Field! Brian Green is the commissioner. OHBGC track suffered several setbacks over the past few years and was dropped by the club. Brian, in just his second season, is working very hard to reestablish this program.
Competition is provided for ages seven (7) to seventeen (17). All participants compete in events established by the Prince George's County Boys and Girls Club (PGCBGC). For more details of the track program, please refer to the "OHBGC Track & Field Welcome Manual" in the Track Handouts page.
This page will track upcoming and recent competitions. Coaches will provide the official PGCBGC event schedule or you could access the following website for this information: www.pgcbgc.com.
Saturday, March 10
Track Practice
ATTENTION!!
The first practice for track is Saturday, March 24th at the Oxon Hill Staff Development Center, 7711 Livingston Road, Oxon Hill, MD 20745. Practice will start at 10:00am and end at 12 noon.