Soccer: Welcome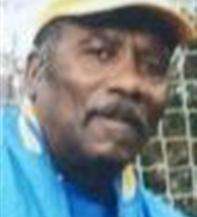 Commissioner Joe Jones
Welcome to Oxon Hill Boys and Girls Club Soccer! Joseph Jones is the commisioner and has been in charge of the program for over thirty (30) years. He is also a successful coach with numerous County Championships across all age groups. He inherited a program that was about to fold but was able to rebuild it from a single team. The program now boasts multiple teams comprising players from five (5) to fourteen (18) years old.
Competition is provided in the following age groups:
Pee Wee (Ages 5 to 6)
7U Boys
8U Boys
9U Boys
10U Boys / 10U Girls
11U Boys
12U Boys / 12U Girls
14U Boys / 14U Girls
18U CoEd Recreational
All teams, except 18U, compete in leagues established by the Prince George's County Boys and Girls Club (PGCBGC) who has set the Age Eligibility Date for soccer as follows:
Spring Eligibility: Teams are formed by age division based on the player's age as of January 1 of the current year.
Fall Eligibility: Teams are formed by age division based on the player's age as of July 31 of the current year.
Note: Any registered girl who is too young to play with the 10U girls team is allowed to play on an eligible boys team.
This page will track upcoming and recent games for all age groups as they are known at the time. Since games could change, please consult the official schedules provided by the coaches. You could also access the following website for this information: www.pgcbgc.com/soccer.
Wednesday, May 23
18U OHBGC Girls - Takoma League Champions
Congratulations to the Oxon Hill Boys & Girls Club 18U Girls who were crowned Takoma League Champions!