Cheerleading: Welcome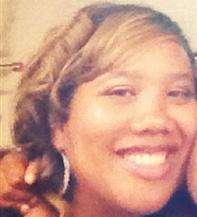 Commissioner Courtney Pullen
Welcome to Oxon Hill Boys and Girls Club Cheerleading! Courtney Pullen is the commissioner. She grew up in the club as a youth player in various sports since the age of five (5). There has never been a year since where she was not involved in club activities, including a stint as Athletic Director.
Cheerleading is currently only a Fall sport. Its objective is to promote fitness, build character, and boost self-esteem while having fun. Teams support the other OHBGC Fall sports' programs and also participate in various cheerleading competitions.
This page will track upcoming and recent cheerleading events. Coaches will provide the official PGCBGC event schedule or you could access the following website for this information:
www.pgcbgc.com
.
Tuesday, November 21
Cheer Banquet
Congratulations to Cheer for a successful Fall season! To celebrate, Cheer will be hosting a banquet on December 16th from 12 noon to 3:00pm at the Staff Development Center gym. Please contact Cheer Commissioner Courtney Pullen for details.