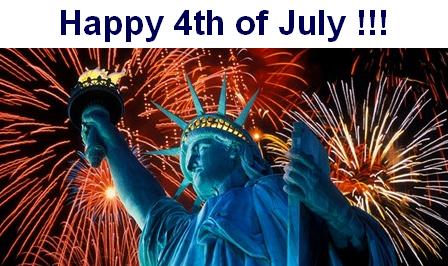 ___________________
TRADITION - CLASS - PRIDE
"DeSoto County's First Organized High School Football Program"
Established in 1926
___________________
www.obhsfootball.com
OLIVE BRANCH HIGH SCHOOL WELCOMES .....
INVITATION TO MEET NEW HEAD FOOTBALL COACH STEVE BUCKLEY
Olive Branch Conquistador football fans, supporters, past players and alumni are invited to a meeting with new Olive Branch Football Coach, Steve Buckley on Wednesday, July 8th at 6:30. We will meet in the new Performing Arts Center at OBHS located on the west side of campus at 9366 East Sandidge Road.
Coach Buckley was a great selection to put OB Football back on the right path. Please join us as we meet Coach Buckley and hear his plan for Conquistador Football.
We need to come together and support Olive Branch Football!
Remember – Tradition, Class & Pride
QUISTORS WIN 7-on-7 FOOTBALL SHOOTOUT
By BOB BAKKEN Sports Editor - DeSoto Times-Tribune
On arguably the hottest day of the year thus far, with heat indices eclipsing 105 degrees, eight area high schools took the field for the first DeSoto County 7-on-7 Football Shootout Thursday at the Olive Branch Soccer Fields.
In the end, the Olive Branch Conquistadors defeated DeSoto Central 24-20 to win the first tournament of its type in DeSoto County.
Seven of the eight county schools were represented in the tournament, primarily put together by DeSoto Central athletic director/coach Matt Wallace. Senatobia completed the field playing a game many football programs are embracing as a means of off-season competition and conditioning for offensive receivers, quarterbacks and the defensive secondary.
The Conqustadors had to beat the Jaguars twice to win the title, taking the first game in the championship round 20-11.
Olive Branch got to the finals through wins over Lake Cormorant and Southaven, before a loss to DeSoto Central put the Quistors into the losers' bracket. There, Olive Branch beat Southaven 27-18 to reach the final round.
DeSoto Central made the final round with victories over Lewisburg, Senatobia, and Olive Branch.
The tournament bracket seedings were determined after pool play in the morning.
Southaven and DeSoto Central went 3-0 in pool play, Senatobia and Olive Branch were 2-1 and Horn Lake, Lake Cormorant and Center Hill were 1-2.
Horn Lake coach Brad Boyette said his squad stays busy in the summer with 7-on-7 football, such as a tournament this weekend in Cape Girardeau, Mo., but was quite impressed with the first year of this event, which organizers hope can double in size next summer.
"I think it's (the game is) big for our young quarterbacks," Boyette said. "It's an opportunity for those guys to get somewhat of a game situation and can make mistakes. I'd rather they make them in 7-on-7 than Friday night in the fall. We can go do conditioning and run, but here they are in a situation where they are competing and going at a higher speed and it's better conditioning than anything we can do as a team."
Senatobia football coach Michael Fair said he was glad to have his team involved in the tournament.
"It gives us a chance to compete against some really good talent," said Fair. "We get to work on some offensive things, get our timing down and that type stuff. But, more than anything, we just get to compete and come up here against some really good football teams that are really coached well and see how we stack up against them."
Boyette said he was grateful that his team got to play in a tournament so close to home.
"I think it's awesome the sponsors, like Ortho Memphis, Memphis Barbecue Company and Strike Zone Lanes are involved in this," Boyette said. "They're investing in the kids of DeSoto County. I think this is something that's really going to be huge in the future."
Bob Bakken is Sports Editor and may be reached at 662-429-6397 ext. 240.
2015 OBHS FOOTBALL SCHEDULE
| | | | |
| --- | --- | --- | --- |
| | | | |
| DATE | OPPONENT | TIME | LOCATION |
| August 22 (Sat) | Brentwood Academy (TN) | 7 PM | Home |
| August 28 | Memphis University School | 7 PM | Away |
| September 4 | Charleston | 7 PM | Home |
| September 11 | Memphis White Station | 7 PM | Away |
| September 18 | - - - - OPEN DATE - - - - | | |
| September 25 | * Southaven | 7 PM | Home |
| October 2 | * South Panola | 7 PM | Away |
| October 8 (Thurs) | * DeSoto Central | 7 PM | Home |
| October 16 | * Horn Lake | 7 PM | Away |
| October 23 | * Columbus | 7 PM | Away |
| October 30 | * Hernando | 7 PM | Home |
| November 6 | * Tupelo | 7 PM | Away |
* MHSAA Region 1 - 6A Game
(For a printable version of the schedule go to the "Downloads" section at the top left side of this webpage)
TWO QUISTORS SELECTED FOR 28TH ANNUAL AL-MS ALL-STAR GAME
Two Olive Branch football players were recently selected for the 2014 Mississippi team in the 28th Annual Alabama-Mississippi All-Star Football Classic to be played Saturday, December 13th at Cramton Bowl in Montgomery, Alabama beginning at 12 noon.
T. J. Jallow and Fred Walls were two of the players named to the 40-man roster chosen by the Mississippi All-Star coaching staff and selected media members recently. Including this year's selections, there have been a total of nineteen Conquistador seniors picked during the past eleven years for this prominent Classic.
In addition to this year's selection, OBHS players chosen for the previous Classics were: Todd Mays, D'Arthur Cowan, Leonard Pegues, Jalen Collins, Shon Coleman, Damien Robinson, Rod Woodson, Keshun Cowan, Aubrey Phillips, Sylvester Hemphill, Marlon Walls, K. J. Wright, Anthony Summers, Markeith Summers, Allen Walker, Victor Thomas and Ryan Hoormann.
(Click here to view the 2014 Mississippi & Alabama rosters)
.
.
OBHS PLAYER PICKED FOR BERNARD BLACKWELL ALL-STAR GAME
Olive Branch's KyKy Austin was recently chosen as a part of the 40-man North roster for the 66th Annual Bernard Blackwell Football Classic. This all-star game features standout high school seniors in football from North and South Mississippi in the annual all-star classic. The game will be played on Saturday, December 20th in Gulfport, MS with kickoff slated for 11:30 AM. Last year, Mississippi's South All-Stars defeated the North, 24-9.
Including Austin, there have been a total of eleven Conquistador seniors picked since 2006 to play in this all-star game. Other OBHS seniors selected over the previous eight seasons are: Ronald Cochran, Marcus Leflore, Chris Phillips, Devin Mondie, Jaylen Miller, Reggie Williams, Keyshun Shipp, Clint Wilson, Demarcus Harris and Chris Zinn.
(Click here for the North and South Mississippi rosters)
.
.
FOLLOW THE CONQUISTADORS ON SOCIAL MEDIA
______________________________________________________________________
"Facebook" at OBHS Football Boosters
and
"Twitter" @QuistorFootball
______________________________________________________________________
.
.
OBHS SPECIALTY VEHICLE TAGS NOW AVAILABLE AT TAX COLLECTOR'S OFFICE
SHOW YOUR SCHOOL SPIRIT! The Olive Branch School Specialty Vehicle Tags are now available for purchase at the DeSoto County Tax Collector's Office on B.J. Chain Drive off Hwy. 305 in Olive Branch. The tag has a Conquistador school logo and swords set on a gold background on the left side along with letters "OB" on the right side of the right side and "Olive Branch High School" is printed on the bottom.
On March 31, 2009 the Mississippi Legislature passed an amendment presented by former State Senator Merle Flowers into a conference report that will create a distinctive motor vehicle license plate for Olive Branch High School. The tag will cost an additional thirty-one dollars, with approximately twenty-four dollars from each license plate sold going directly to the Olive Branch Football Booster Club.
Thanks Senator Flowers and OBHS Supporters for Your Help in this Project!
MARKS THE SPOT ACTION SHOTS OF CONQUISTADOR GAMES
The Olive Branch Football Booster Club has retained the services of Conquistador Photographer Mark Anderson again this season. Mr. Anderson works the sidelines during OBHS games photographing Quistor players and taking action shots of the plays as they happen.
You can view and order his pictures from his website by clicking on the rotating camera to the left or at www.marksthespot.shutterfly.com Use the following password once you scroll to the site by typing in: obhs
.
.
OBHS SPIRIT BRICKS TO PAVE WAY INTO RENOVATED POOL FIELD
Olive Branch High School would appreciate your donation to help with the renovation to Leslie Pool Field. All Olive Branch High School students, alumni, Boosters, former Lettermen, parents, friends and neighbors are invited and encouraged to participate in this once in a lifetime opportunity.
The Spirit Brick program will establish a "Bricked Courtyard" at the main gate into Pool Field. Your customized Spirit Brick will be placed in the Pool Field Courtyard to become a permanent piece of OBHS legacy. We want you to have an opportunity to commemorate a special event in someone's life, honor a friend or family member or memoralize someone special to show your Conquistador spirit.
With OBHS Spirit Bricks, you can be one of the first to forever immoralize your school spirit and show your support for Olive Branch High School and the Pool Field renovation project. Donate a piece of history with your personalized brick and for Conquistadors past, present and future.
Click on the banner above for additional information.
GUESTBOOK
Please show your OB Pride by clicking on the "Guestbook" label at the top left side of the homepage and signing our guestbook to let us know that you were here. Thanks.


Olive Branch High School Conquistadors
"eteamz Spotlight Site Winner"
January 2008

Football