Oakville Predators: Soccer News
Exhibition Place Stadium Proposal Approved
Ottawa, Ontario - The Canadian Soccer Association and its partners - Maple Leaf Sports & Entertainment (MLSE), the Ontario and Federal Governments as well as the City of Toronto - have been given the approval of Toronto City's Council to construct a 20,000 seat soccer-specific stadium on the grounds of Exhibition Place.
City council voted 25 to 13 in favour of the stadium project.
'I applaud the council for acting in the best interest of the City of Toronto, for a wide variety of community groups and all Torontonians in general. The stadium and its construction will create jobs, drive economic development and tourism, and create a larger stage for Toronto to hold international sports and entertainment events. It will also support further growth for soccer in Canada,' said Richard Peddie, President of MLSE.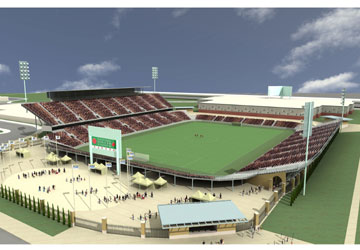 Photo: Brisbin Brook Beynon, Architects (click picture for more)
Germany 2006 - No nerves for Beenhakker
Since taking charge of Trinidad and Tobago six months ago, former Real Madrid, Ajax and Netherlands coach Leo Beenhakker has inspired the island team to a magnificent turnaround in fortunes. Facing a two-legged play-off against Bahrain in mid-November, the Dutchman is confident of their chances of booking a first-ever spot at a FIFA World Cup™ finals as he revealed in an interview with FIFAworldcup.com.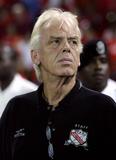 Trinidad and Tobago coach Leo Beenhakker (click picture for more)
The comeback kings
The decision to retire from international football has to be one of the toughest decisions a player can make. However, right up there with it must be the decision to return to the international fold and risk all you have previously achieved. During Germany 2006 qualifying, quite a few players were persuaded to come out of retirement to help their countries' bids for a finals place. Read on as FIFAworldcup.com takes a closer look at some of these comeback kings, anxious to scale the heights of world football once more.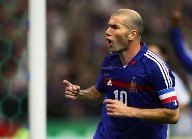 Zidane, leading France's old guard (click picture for more)