Oakland Youth Baseball: Welcome
Thursday, December 28
New website and 2018 Spring Registration
We have moved our web page to a new site and have opened up our Registration for 2018!!
https://oaklandyouthbaseball.siplay.com/
Wednesday, November 1
Board Member Nominations and Election Notice
Wednesday, October 18
2017 Fall Ball
This weekend, October 21&22, will be the last weekend of the 2017 Fall Ball season. Thanks to the kids, parents, Meyersdale and our 3 coaches!! This was a successful season. Have a great winter break. See you at the 2018 Spring Registrations.
Monday, October 2
2018 USA BATS- Approved list of bats
Please click the link to the website for a list of approved bats for 2018. Effective 1/1/2018, all bats MUST have the USA Baseball logo on the bat.
The bat change does not affect Senior League. Senior League will still use the BBCOR -3 bats.
Tball will still be able to use current Tball bats.
OYBL will provide every team a USA Baseball approved bat for the 2018 season.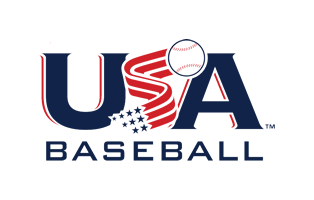 Friday, September 1
2018 Bat Demo Day
Details subject to change.....
Tuesday, August 8
2017 Fall Ball Schedule
This is a tentative schedule and subject to change.
Wednesday, June 28
Team one 2017 Senior Division Champs
Wednesday, June 28
Lions 2017 11-12 Champs
Wednesday, June 28
Allegheny Welding 2017 9-10 Champs
Sunday, June 25
2017 Coach Pitch Champs, Martin Auto Body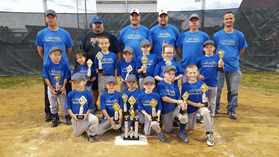 Martin Auto Body 2017 Coach Pitch Champs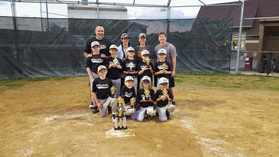 Mettiki 2017 Coach Pitch Runner sup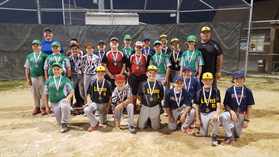 2017 11-12 all stars
Sunday, June 25
2017 All Stars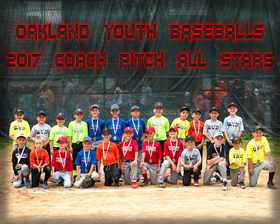 2017 Coach Pitch All Stars
Sign up for RainedOut Notifications
For all notifications including rainouts and league news...
Join Oakland Youth Baseball text alerts on RainedOut
or Text OAKLANDBASEBALL to 84483 to receive RainedOut Alerts.
Coaches, Parents and Players- Please sign up for this service. All important baseball announcements are made through this service including game delays, game cancellations and also league news including registration dates and times.
New Age Guidelines
Below is a link to the new Age Chart for OYBL. OYBL has adopted Little League's new age date of 8/31/2017 for any players born 9/1/2006 or after. Players born 8/31/2006 or before will still use 4/30/2017.
Handout:
Age Chart
Thursday, March 16
2018 Little League Bat Standards
Please note, that beginning in 2018, there will be a new bat standard for all leagues ages 12 and under. Bats will be required to have the USABat stamp. Bats with the 1.15 BPF stamp will be illegal in 2018. OYBL follows the Little League bat standards.
Senior Division will continue to use the BBCOR Bat Standard
Please click the link above for more information regarding this change.
TBall & Coach Pitch Helpful Information
This has some helpful tips for anyone who coaches very young kids.