New York Section 2 Little League: Welcome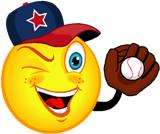 2018 ALL STAR TOURNAMENTS
Wednesday, July 25
NEW YORK STATE SECTION 2 LITTLE LEAGUE
Welcome to the New York State Section 2 Little League Baseball and Softball Website. Follow all Section 2 Tournament Action Here!
2018 Tournaments are being posted!
Keep checking for updates
Section 2 North Baseball brackets are posted! Section 2 South Baseball & Softball Brackets are posted! Section 2 North AAA (District 11 & District 12 Combined) & Section 2 South AAA (District 13 & District 15 Combined) Schedules are posted!
District Tournament Schedules for the District 11 and District 12 combined tournaments are posted! District 15 brackets for softball and baseball are posted!
District 10, 13, 14, 17 & 37 have their own webpages. The links to those pages are provided on this site (see menu to the left) and those tournaments can be followed there.
We'll keep trying for District 16!