NYSA: Welcome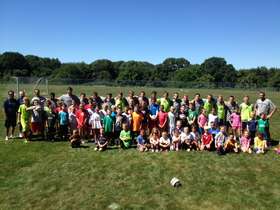 URI Soccer Clinic 8/24
Welcome to the Narragansett Youth Soccer Association Web Site
Summer Camp Opportunities:
1. Goal 4 Rams Soccer Camp @ Tuckertown Park, July 14th-18th
http://www.garethelliottsocceracademy.com/soccer-camp.cfm
2. Future Rams Day Camp @ University of Rhode Isalnd - July 28th - August 1st
http://www.garethelliottsocceracademy.com/futurerams-day-camp.cfm
2014 Fall Soccer Sign-ups - Register Now!
https://www.gotsport.com/asp/application/reg/?ProgramID=29798&Type=PLAYER
Cost: $80.00 for the first child/$65.00 for each additional child
Season will run from September 6th - November 1st(excluding Columbus Day weekend)
WE ARE IN NEED OF NEW BOARD MEMBERS IF YOU ARE INTERESTED IN HELPING PLEASE EMAIL US AT narragansettsoccer@yahoo.com.
WE ARE ALSO IN NEED OF REFEREES FOR THE FALL AND SPRING SEASON NEXT YEAR - IF INTERESTED PLEASE EMAIL PAUL ZUCHOWSKI AT p.zuchowski98@gmail.com
If you have any questions you can email us @ narragansettsoccer@yahoo.com
Sincerely,
NYSA