NY District 13 Little League: My Site News
2017 Litttle League Tournament Resources
Click on link to view 2017 tournament resources provided by Little League, Inc.
New York District 13 Little Leagues
New York District 13 consists of the following 7 leagues in Albany County, New York. Albany National, Albany American, Tri-Village, Colonie, Guilderland, Bern-Knox-Westerlo and Hudson Valley.
New York State Section Alignment Map (2015)
NY Little League District Champions
11-12 year-olds from 1958-2016; 10-11 year-olds from 2004-2016; 9-10 year-olds from 1994-2016. The current ...
Monday, May 9
Rule Changes for 2017
Clink on the link to go to 2017 Little League Rule Changes.
District 13 League Boundary Maps
The official District 13 Little League boundary maps are now available. Click on League Boundary Maps on the menu at the right.
4 in 24 Program
Tri Village and Colonie Little Leagues were selected to participate in the 4 in 24 Filed Renovation Program this year. Each league had a LL field renovated by the Tri City Valley Cats in conjuction with Hannaford Supermarkets and Blue Shield of Northeastern NY. The renovations occurred on Thursday, April 13 at basically no cost to the leagues. The 4 in 24 program is available to all Little League in the Capital District through the Valley Cats organization.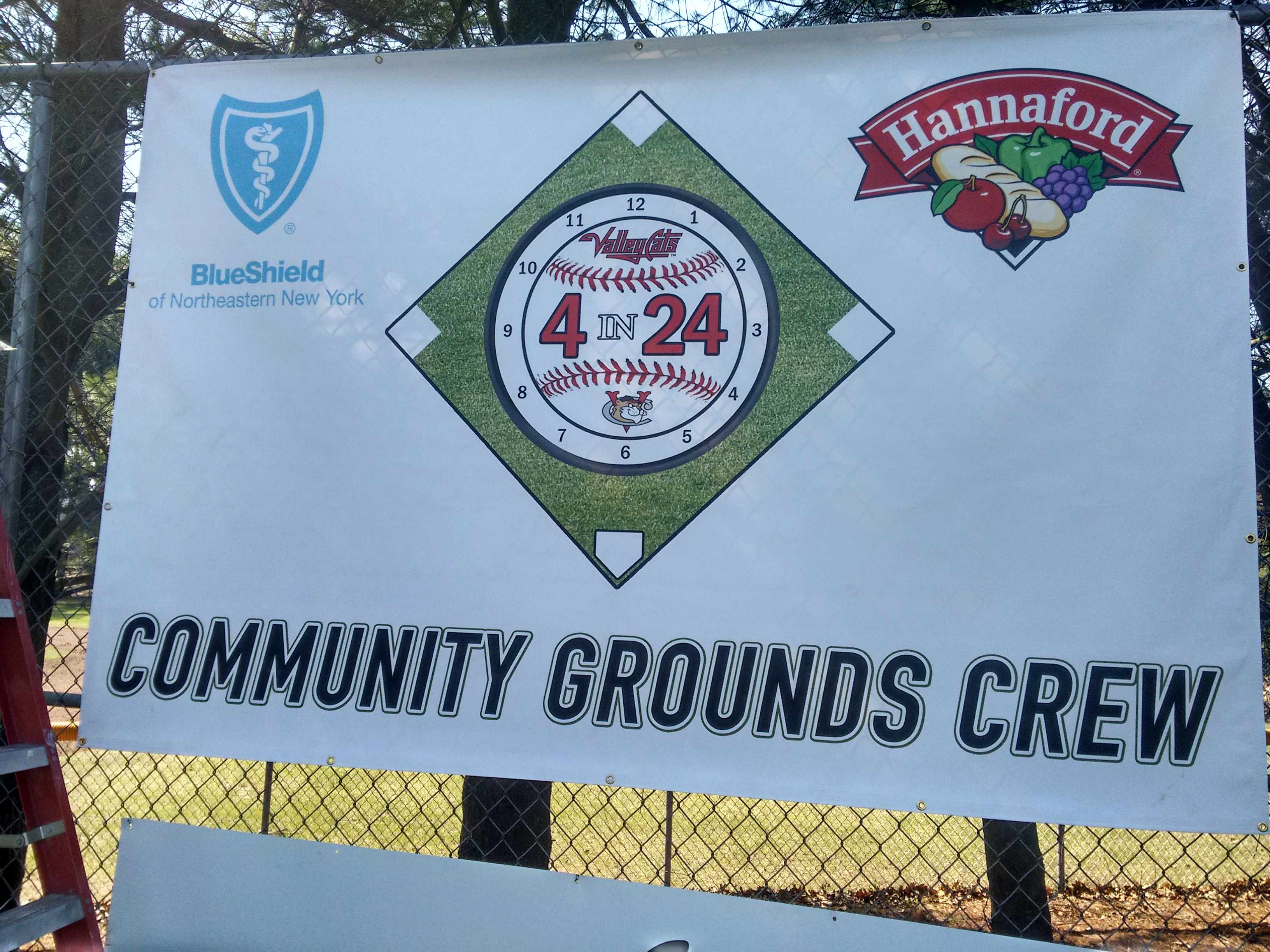 4 in 24 Field Renovation Program